If you are looking for a monumental challenge then how about the Wainwright Record? A gruelling 525km of all 214 Wainwright summits, 525km and 36,000m of climbing.
We featured the challenge previously here when Paul Tierney broke the record in 6 days and 6 hours. When we covered the event we asked the question "no woman has taken on this challenge yet? Will we see it happening soon?" Sabrina answered that for us in fine style!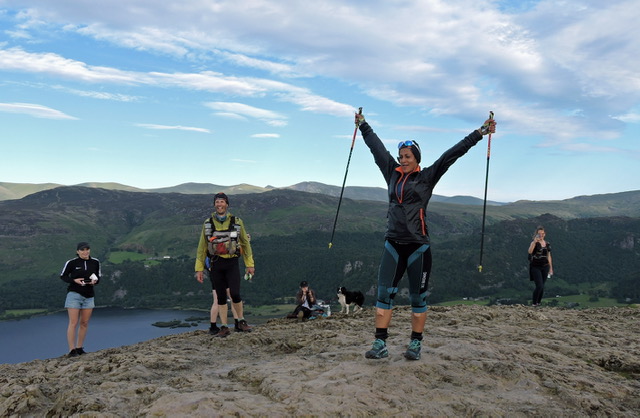 This past week Sabrina Verjee was attempting to visit all 214 Wainwright summits in record time. The 214 mountains and hills are featured in Alfred Wainwright's seven-volume book set 'A Pictorial Guide to the Lakeland Fells'.
Her efforts sadly failed to beat Pauls time but in her attempt she became the fastest woman to complete the course.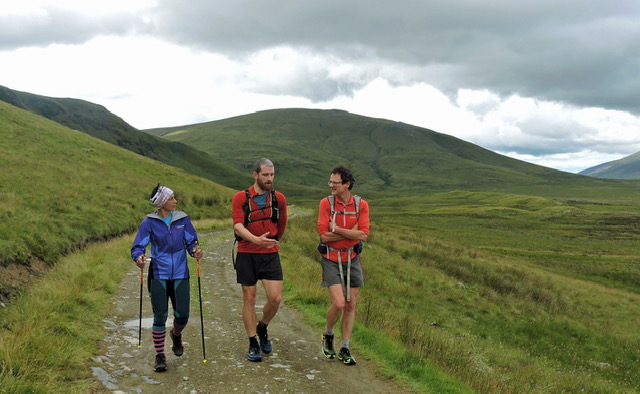 Speaking after her round, Sabrina Verjee commented: "I'm so happy to have completed my round and more than a little relieved. My right knee hasn't been happy for a couple of days, so the final sections were very tough, especially as the fatigue really started to kick in.
"I'd have loved to have invited more people to be part of the adventure, but in the current climate that wouldn't have been responsible. However, my small team shared loads of messages of encouragement with me, which were a big boost.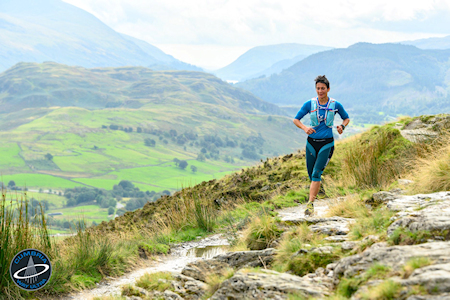 "I'm so grateful to everyone who supported me during the round and it was very special to be joined by Steve and Paul, and then to see Joss at the finish. That says everything you need to know about the incredible camaraderie that there is in the endurance running community. I look forward to repaying that support during future attempts on the Wainwrights, but for now, I think that I'll rest up for a while!"
Her progress is recorded here.
Not only is Sabrina the fastest woman but she is the only woman to have completed the route. She set off at 3am on Monday 6th July and crossed the finish line in Keswick at 9pm. Taking a total of 161 hours, 51 minutes and 11 seconds.
Watch Running the Wainwrights here:

Sabrina Verjee is also the first woman to win the Montane Spine Fusion race outright, breaking the women's record in the process.
Congratulations Sabrina. An amazing feat!