Tom Evans and Georgia Tindley took the spoils at the Scafell Sky Race with blistering performances in the heat of the Lake District.
Both runners dominated their respective races, setting new course records, taking victory by 28 minutes, 19 seconds and 47 minutes, 51 seconds respectively from their nearest rivals over the 40km circuit with 2800m of ascent.
Evans breaks course record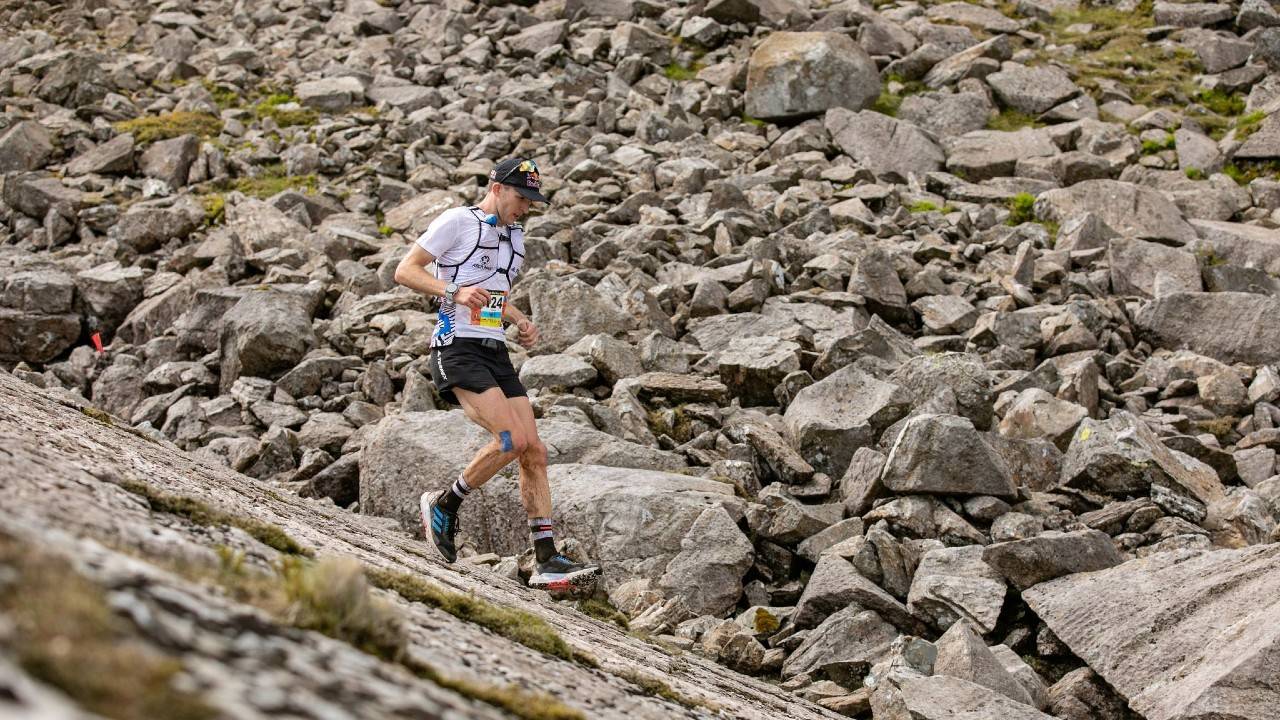 Tom Evans, who is continuing his preparations for an assault on Ultra-Trail du Mont Blanc (UTMB), produced a dominant display to take victory in 4:31:12.
Evans took victory from compatriot Mark Darbyshire (4:59:31) by almost half an hour, Oliver Mitchell (5:08:03) a further eight minutes, 32 seconds back of the winner.
Andy Bryce (5:17:11) and Jayson Cavill (05:19:25) rounded off the top five.
"I've run all over the world and this is just spectacular," said Evans after the race.
"I did it in 2018 when it was a different course – it was a point to point – so I think this course is significantly harder, but it is really nice."
"The first half is head down, work hard, with some nice views, but the second half sort of climbing up Scafell, getting up to the top for the view and then you have got an amazing view all the way from Scafell to the Giant Slab and then from the slab going all the way down is just an amazing view.
"You tell your legs to stop hurting and try ignore them and then it is all downhill.
"It started getting a little bit hot, so there was a little bit of race strategy and heat management such as dipping my hat in the water and making sure I was drinking enough and practicing a nutrition strategy that worked really well, so super happy."
Terrific Tindley
Georgia Tindley was the star of the show in the women's race as she took victory in a time of 5:48:56.
She finished ahead of Helen Brown (6:36:55) in second, 47 minutes, 51 seconds behind the winner, with Alicia Schwarzenbacher (6:53:12) a further 16 minutes, 17 seconds behind in third.
"It was really hot, I'm still a bit in winter mode!" she said.
"The bit at the end along the road was hard, but it was just so hot that as soon as your dropped down into the valley there was no breeze and you felt the sun bearing down on you. Really pleased overall."