Tom Evans has pulled out of next weekend's Ultra Trail Cape Town (UTCT) after being mugged at knifepoint while on a training run on Table Top Mountain.
The 31-year-old, who this year became the first-ever British man to win the Western States 100, was due to compete in the 100km race at UTCT which starts next weekend.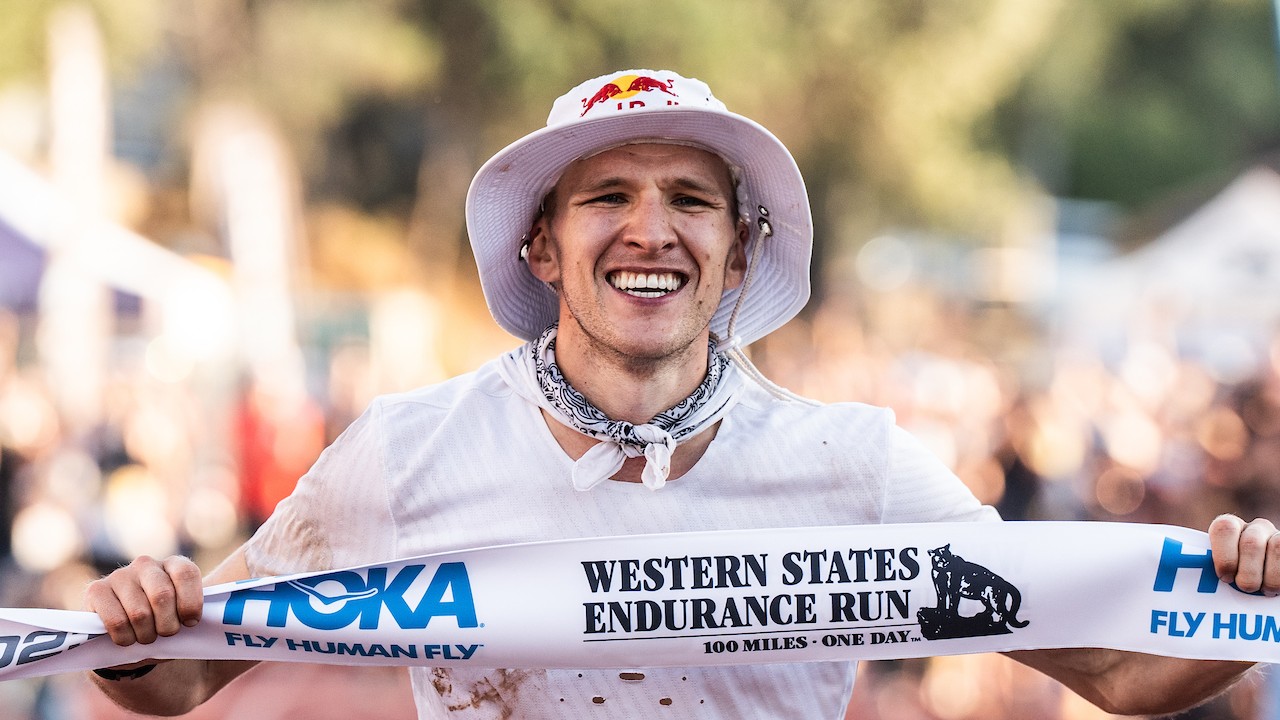 Two attackers held the former British Army Captain at knifepoint after he had initially managed to fight one of them off.
Phone, watch and wedding ring stolen
They stole his iPhone15 and Garmin watch as well as his wedding ring. Evans had just celebrated his first wedding anniversary.
In a short video posted on social media Evans said: ''I have decided not to race in Ultra Trail Cape Town next weekend. I was out on the trails yesterday and I was mugged, I was beaten up and held at knifepoint and everything I had with me was taken.
''Physically my body is ok – I'm pretty beaten up and I'm incredibly sore today, but I'll be OK. But mentally it's just trying to get over something like this doing something that you love and it just seemed so unexpected and happened so quickly.
''For those in Cape Town, look after yourself and those around you and please stay safe''
The UTCT itself is a 100-mile route with 7,516 metres of elevation starting from the norther mountain range of Cape Town – South Africa's Mother City – to the more remote southern mountain. Evans had been down to run the UT100, a 100km race.
Organisers increase security deployments
The organisers of the UTCT released an official statement from Race Sirector Stuart McConnachie shortly after Evans' decision to pull out- revealing they were increasing "security deployments" around the route.
"We are extremely saddened and concerned by what happened to Tom Evans and have reached out to him to offer our support and access to counselling," the statement read.
"We were excited to have him race at this year's RMB Ultra-trail Cape Town but respect his decision to return to the UK.
"The natural beauty of Cape Town and Table Mountain is our greatest asset and perhaps this incident is the catalyst needed for everyone to pull together to find workable solutions to protect this asset that brings so many visitors to our shores.
"We are welcoming over 400 international runners to Cape Town this week and over 2000 runners will take to the trails next Friday, Saturday and Sunday.
"To ensure everyone's safety on our trails and address our concern for runners, we have increased our security deployments around the entire route. This includes community police, private security, Metro Police and horseback patrols in certain areas.
"We have the assurance of SANParks, the City of Cape Town, SAPS and Metro Police that strong measures are in place for safety on the trails.
"We continue to work with them to communicate concerns for runners and hikers, so we can all enjoy the incredible natural beauty we have on our doorstep."
The Table Mountain National Park also released a statement.
"Further investigations into the matter are underway, and we are committed to providing our full support throughout this process," Park Manager Megan Taplin said.
"We are working with the other authorities to investigate the incident and prosecute the criminal involved. Our priority is ensuring the well-being and safety of all users in the park."