The inaugural UTMB World Series Finals are set to feature a plethora of stars as the very best runners on the planet descend on Chamonix.
The Ultra Trail du Mont Blanc (UTMB), the flagship race, is loaded with world class talent for its 20th edition in 2023, while the CCC and OCC races also boast a number of big names.
Starting this year, the UTMB Mont Blanc festival plays host to the UTMB World Series Finals, with the UTMB, CCC and OCC races seeing the respective 100M, 100K and 50K category champions crowned.
Evans aim
The 171km UTMB race is poised to be a thrilling affair – the men's event will see Tom Evans gun for another 2023 title after storming to victory at Western States in June.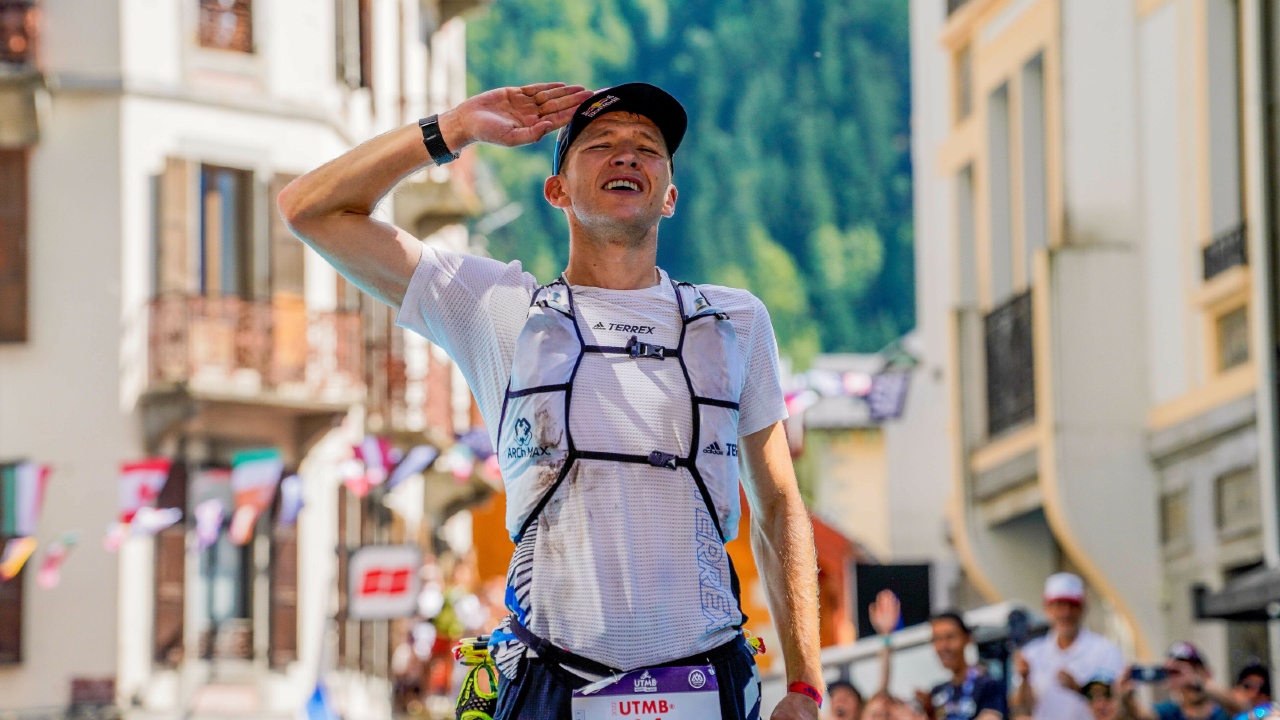 The British runner took third last year after recovering from knee surgery and confirmed that he is taking on the 2023 race in a late alteration to his schedule.
"I'm incredibly enthusiastic about the idea of taking part in the UTMB this year," he told UTMB.
"I'm coming into the event in a much better position than last year when I was fresh from a knee operation.
"The race is so full of history and for the 20th anniversary, I want to be part of the story by doing a Western States 100 Endurance Run and UTMB double.
"It's a big challenge and with the strength of the peloton, it won't be easy, but it's a contest I'm looking forward to and believe I can achieve."
Huge names
Evans is poised to face off against esteemed American runner Jim Walmsley, who is taking on the UTMB race for fifth time and believes "it's most likely to come together" this year as he looks to improve on his fourth-place finish in 2022, his best ever performance.
Frenchman Mathieu Blanchard, who finished second at last year's UTMB, has also confirmed his attendance this month. He was sixth at Western States in June.
Four-time UTMB winner Kilian Jornet, who won the 2022 race in a record time, will not be in attendance after he was diagnosed with a bone edema and pulled out of Sierre-Zinal.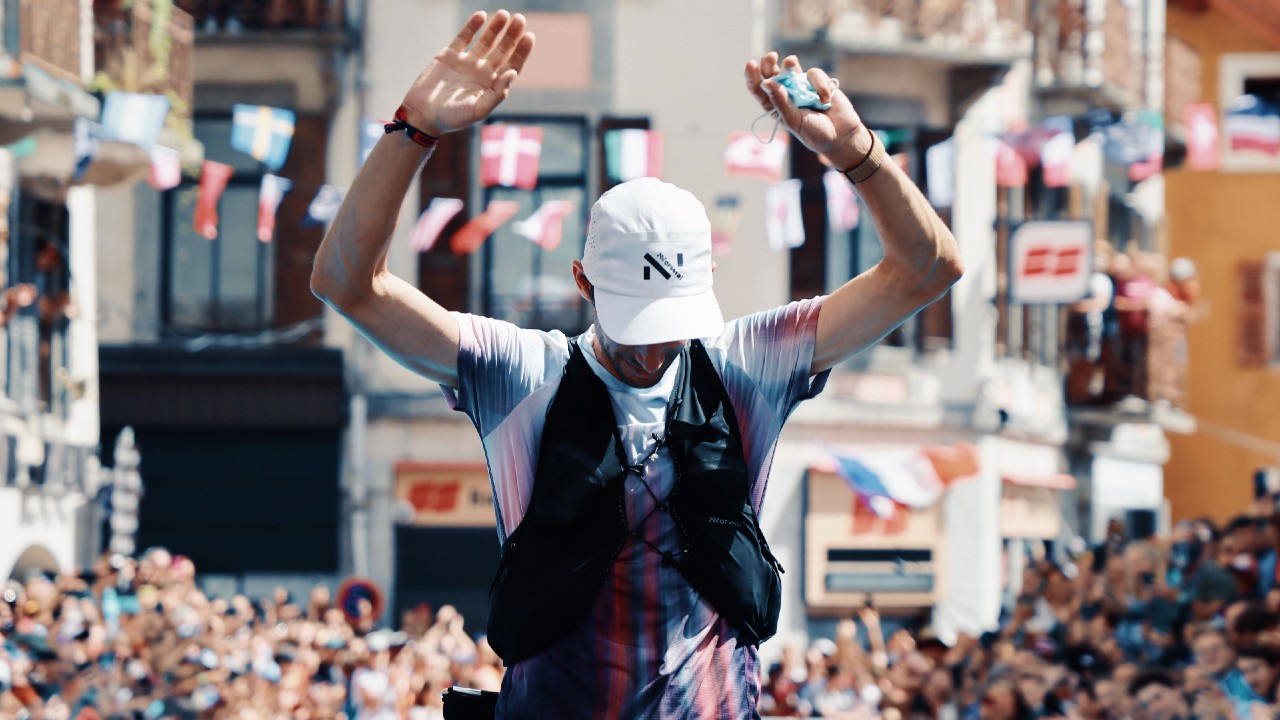 Petter Engdahl (SWE) is another leading contender after his record-breaking CCC victory last year and Eiger Ultra-Trail by UTMB 50K win in July.
Jonas Russi and Jean-Philippe Tschumi are two top Swiss runners who are likely to challenge at the front of the field.
Russi won Lavaredo Ultra Trail by UTMB 100M in June and was eighth at the 2022 UTMB, while Tschumi has UTMB World Series wins at Trail 100 Andorra and Ultra-Trail Snowdonia this year.
Zach Miller, fifth at the 2022 UTMB and this year's Tarawera Ultramarathon champion, and Ben Dhiman, another Trail 100 Andorra winner, are two further US talents involved.
Vastly experienced Spaniard Pau Capell is another big name – he won the 2019 UTMB and was third in the 2018 CCC – while Robert Hajnal (HUN) and Jiaju Zhao (CHI) are also expected to go well along with French trio Arthur Joyeux Bouillon, Thibaut Garrivier and Ludovic Pommeret.
Dauwalter seeking history
All eyes will be on Courtney Dauwalter in the women's UTMB as she looks to follow up on her unprecedented double win of Western States and Hardrock 100.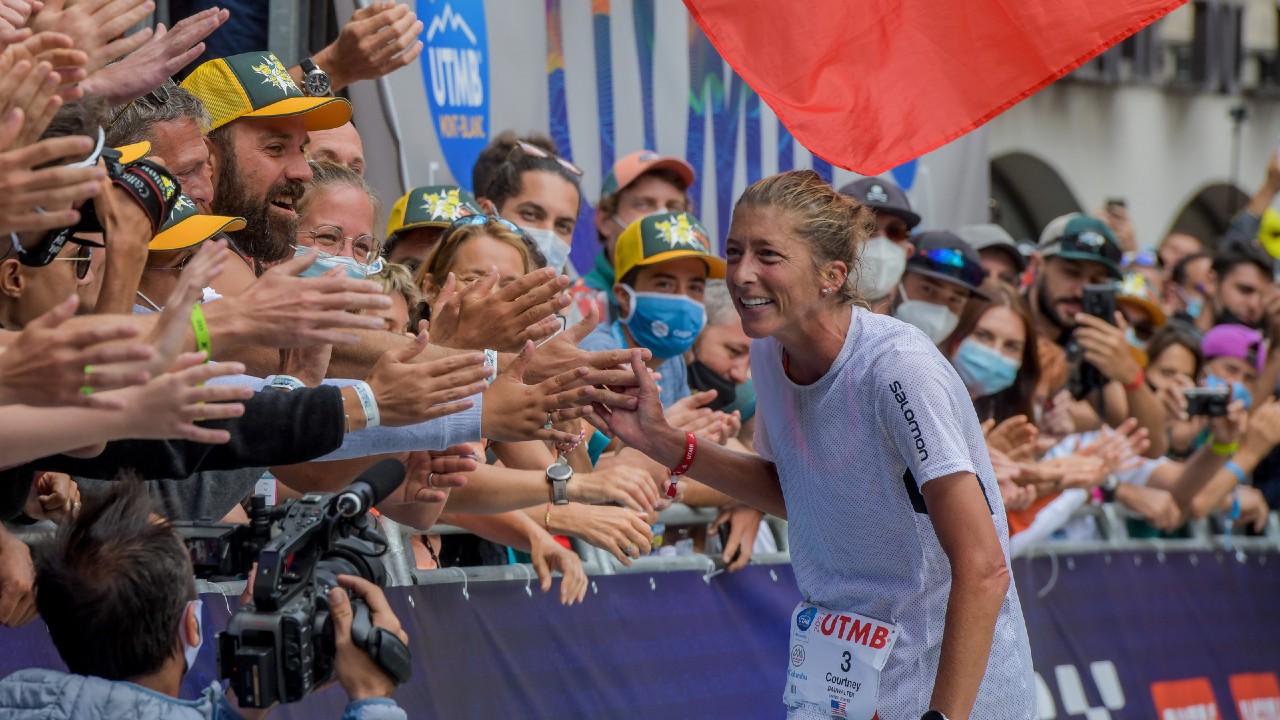 The American defied belief by announcing her UTMB plan following the two quickfire wins this summer, and will be chasing a third victory in the flagship race in Chamonix.
New Zealand's Ruth Croft is set to put up a strong challenge, having won the Western States last year and the OCC in 2019.
Katharina Hartmuth (GER) was a winner at Eiger Ultra Trail by UTMB this year while Martina Valmassoi (ITA) won the UTMB TDS in 2022 and the Transvulcania by La Palma Island in May.
Other potential challengers include Eszter Csillag (HUN), who was fifth at the 2022 UTMB and Manon Bohard Cailler (FRA), who was on the podium at the World Mountain and Trail Running Championships (WMTRC) in June.
The UTMB will be Blandine L'Hirondel's (FRA) first 100-mile race, but she has won the OCC in 2021 and the CCC in 2022, setting a new women's record.
She comes into the event having won the Istria 100 by UTMB 50K race in April and taken fifth at the Zegama-Aizkorri in May.
"I like to think that this quote reflects my state of mind: 'It doesn't matter where you go, only how far you've come'," she told UTMB.
"At the 2023 edition of the Dacia UTMB® Mont-Blanc, I'm taking off into the unknown, into a new discipline and I have no idea how my body will react or how I'll manage to deal with all the hazards.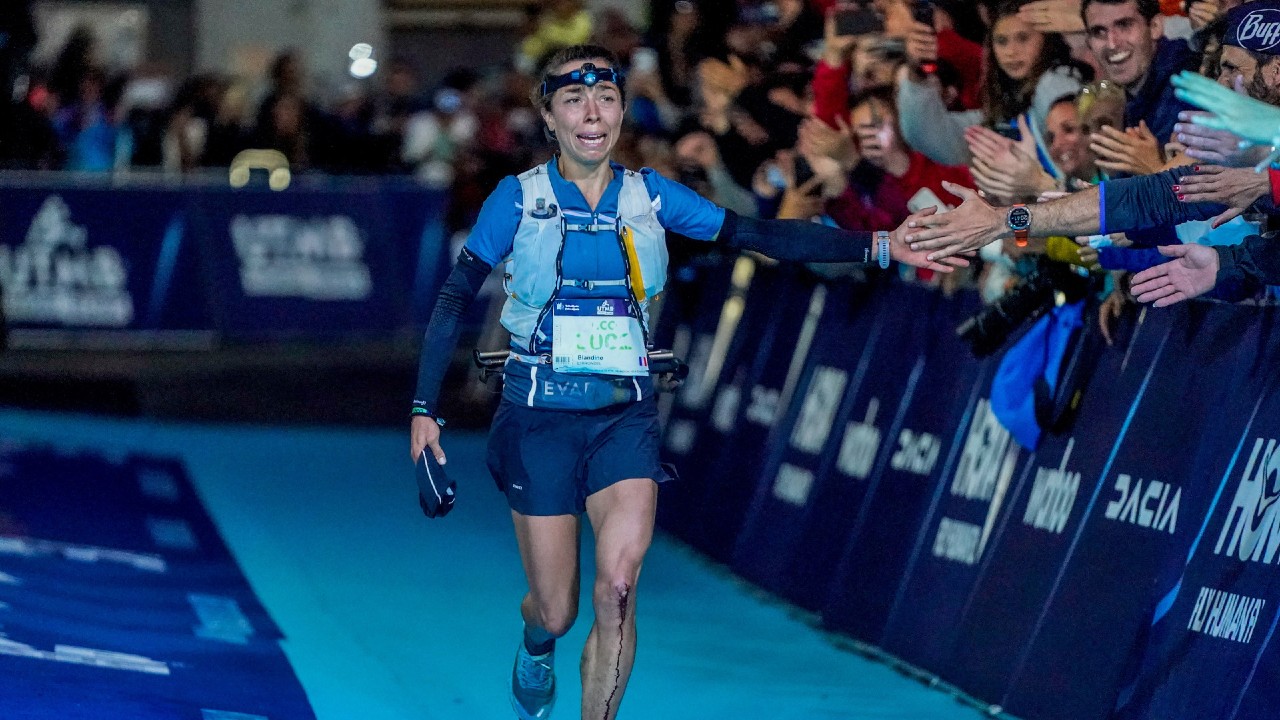 "But I'm giving myself the means to be as prepared as possible, it's my first small personal victory and I'm really enjoying it."
CCC cracker
In the 100km CCC, multiple-discipline world champion Jon Albon will be looking to go one better than in the 2022 race, when he picked up second, following up on his 2021 win in the OCC.
The British runner picked up a podium at Zegama-Aizkorri in May and fifth at the WMTRC the following month.
American Dakota Jones is another top contender – he won this year's Transvulcania – as is Andreas Reiterer (ITA), who was second at the WMTRC.
Jiasheng Shen (CHN) was fourth at the 2022 CCC and will be hoping for an improvement this year after a strong performance at Western States, coming home in fourth.
The women's race is incredibly tough to call, with 2021 winner Marta Molist set to go head-to-head with Spanish compatriot Azara Garcia, who was second in the 2019 OCC.
Swedish duo Ida Nilsson and Emelie Forsberg both have high-profile UTMB World Series podiums to their names in 2023, as do Audrey Tanguy (FRA) – a two-time UTMB TDS winner – Addie Bracy (USA) and Priscilla Forgie (CAN).
OCC intrigue
American Katie Schide is a leading figure in the 55km OCC event, coming into the race off the back of her UTMB triumph in 2023.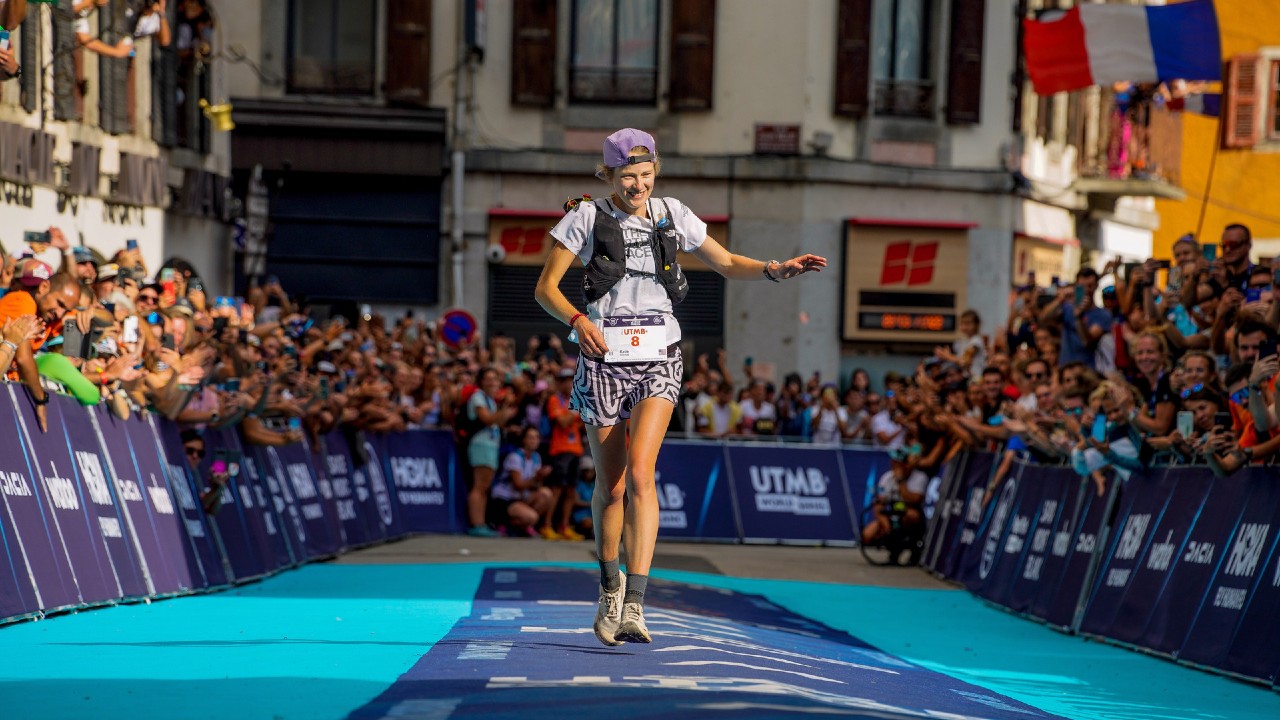 This year's Tarawera Ultramarathon champion Allie McLaughlin and the 2022 Broken Arrow Skyrace winner Jennifer Lichter are two further American contenders in the women's race.
Caitlin Fielder (NZL) is also tipped to challenge after she took second at Zegama-Aizkorri in May, along with the 2023 Ultra-Trail Ninghai by UTMB winner Miao Yao (CHN).
On the men's side, the defending OCC champion is in action in the form of Manuel Merillas – the Spaniard was also a winner at this year's Zegama-Aizkorri.
Two-time Trail World Champion Stian Angermund (NOR) will be threat, as will Robbie Simpson (GBR), an OCC podium finisher last year, and Franceso Puppi (ITA), the 2017 World Long Distance Mountain Running Champion.
Full lists of the elite entries for the 2023 UTMB, CCC and OCC races are available HERE.