Switzerland's Jonas Russi and France's Fiona Porte stood atop the podium following the La Sportiva Lavaredo Ultra Trail by UTMB 120K in the Dolomites, Italy.
Russi finished the 120K course in a time of 12:13:04, finishing over 18 minutes head of his nearest rival. Porte, meanwhile, bested her closest challenger by over 45 minutes with a breathtaking performance.
Elsewhere, there were victories for Andre Rodrigues and Esther Eustache in the 80K, Francesco Puppi and Irene Fuertes Molina in the 50K, and wins for Daniel Pattis and Alice Gaggi in the 20K.
Russi reigns in the Dolomites
Russi, who finished eighth in the UTMB Mont Blanc 100M category race in 2022, stayed in the top three throughout the race. The Swiss native finally took full command of the field at the Pian De Loa checkpoint – remaining at the front for the final five hours of the trail.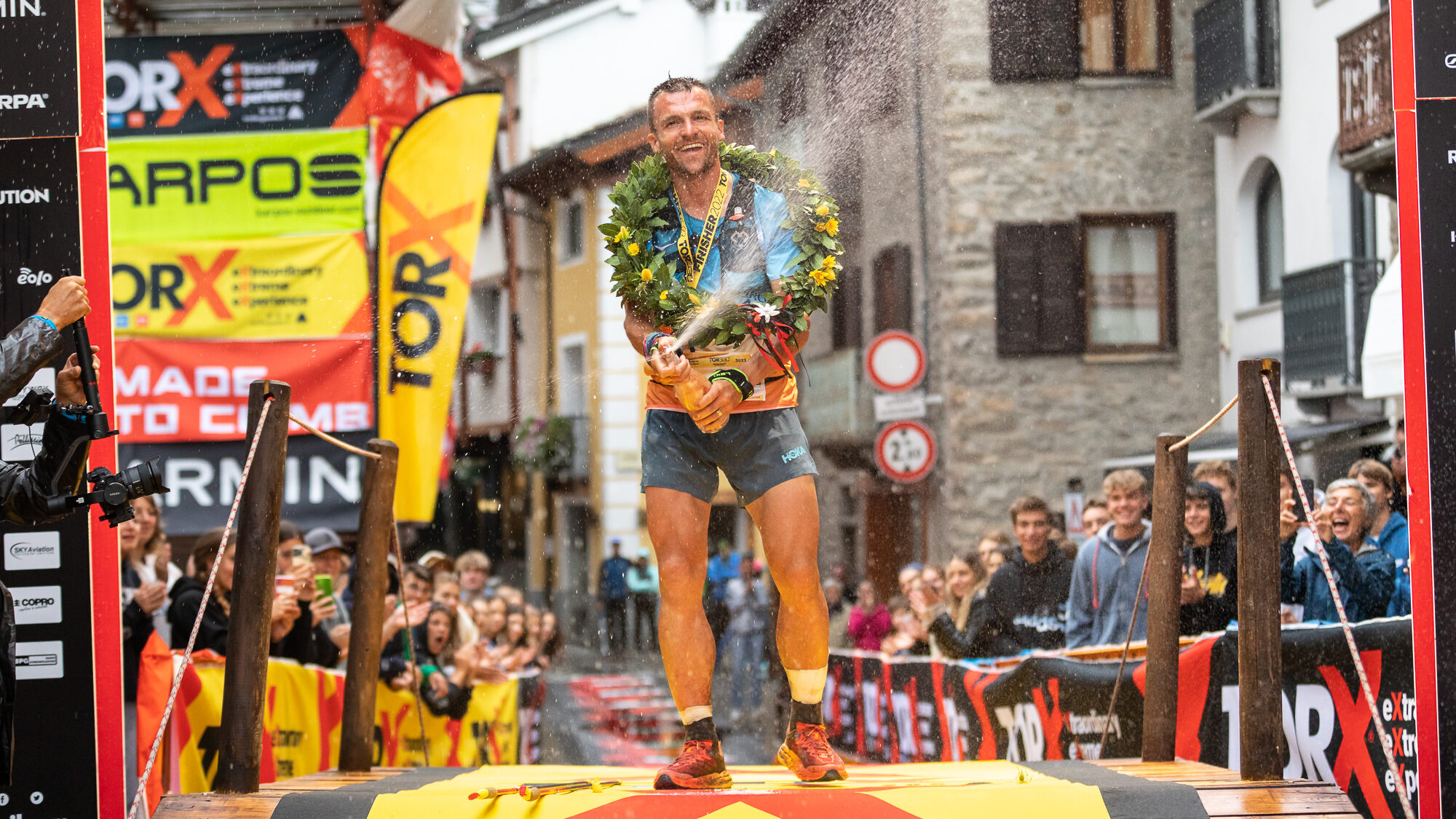 Romania's Robert Hajnal (12:31:16) was second over the line 18 minutes and 12 seconds off the pace. Hajnal finished one place behind Russi at the UTMB Mont Blanc 100M race in 2022, finishing in ninth. He has one 100M category on his resumé – the Istria 100 by UTMB in April 2022.
Georg Piazza (12:54:57) was the final man on the podium a total of 41 minutes and 53 seconds behind Russi. The Italian cemented third position around the nine hour mark of the race, but was unable to close on the leading pair.
Porte in prime form
Frenchwomen Porte was a distant winner of the women's race as she claimed victory by 45 minutes and 44 seconds in a stunning performance. She now has three successive UTMB Index victories in her record book – wins at Trail Nivolet-Revard 2023 and MaXi-Race du lac d'Annecy 2023 mean she's unbeaten this year.
Compatriot Maryline Nakache was next over the line in a time of 15:43:20. The Frenchwomen is no stranger to the biggest challenges on earth. She was the first female across the line – and 11th overall – in the 2023 Marathon des Sables in April.
The final member of the podium was Ireland's Emma Stuart – winner of the Ultra-Trail Snowdonia by UTMB 2023 and Arc of Attrition 2023. Stuart (15:54:36) had four consecutive victories on the UTMB Index but had to settle for third-place exactly 57 minutes off the pace.
Rodrigues and Eustache excel
It was start to finish dominance from Portugal's Rodrigues as he raced to the 80K crown. He DNF'd in the 2022 race in the 100M category, but made up for that with 100K category success this weekend – leading at all 11 checkpoints on the course.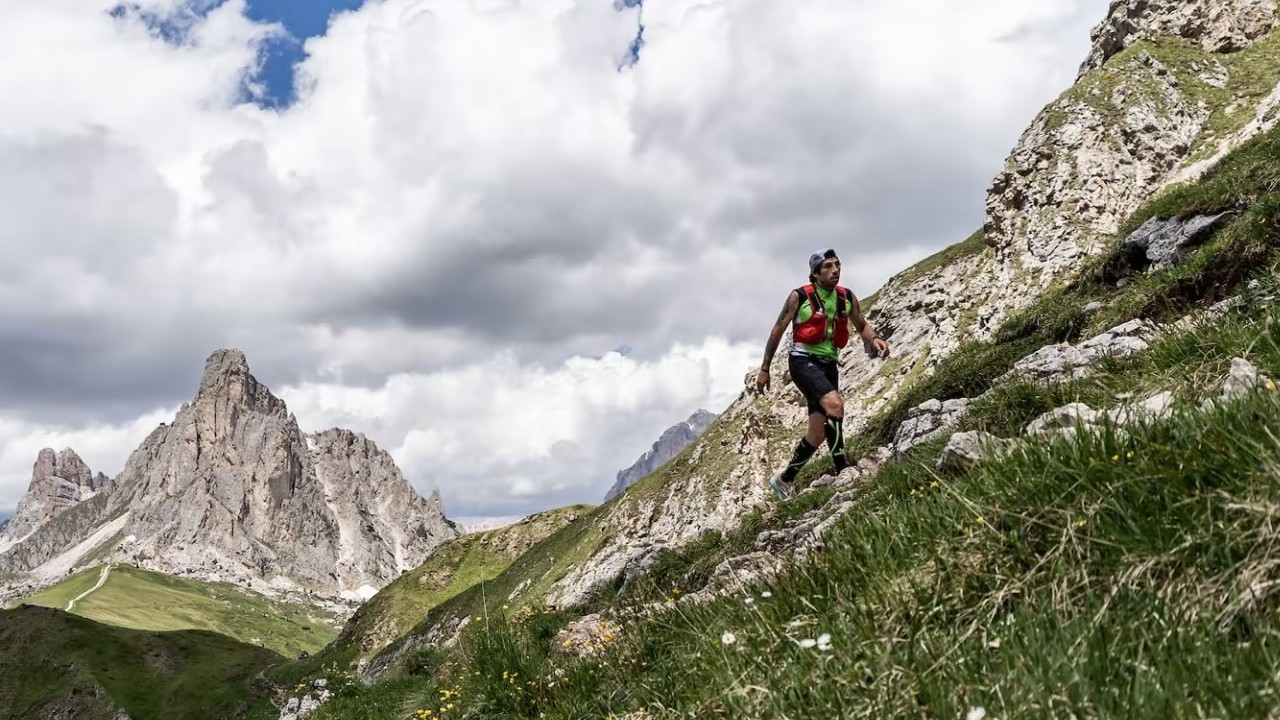 Slovakia's Martin Halász (8:29:48) was 13 minutes and 49 seconds behind in second place, with Poland's Kamil Lesniak (8:36:13) a further six minutes and 25 seconds back to round off the podium.
Meanwhile Eustache, who finished seventh in the UTMB Mont Blanc OCC in August last year, enjoyed her first UTMB Index success since a 2021 Échappée Belle triumph. She beat Australia's Kellie Angel (10:10:19) by 24 minutes and 26 seconds, with Spain's Sandra Sevillano Guerra (10:24:55) in third.
Italians on top form
Italians dominated the shorter races of the event with victories for Puppi, Pattis and Gaggi. Puppi (4:02:16) enjoyed a narrow success over countryman Nadir Maguet (4:03:27) in the 50K race as the pair battled it out at the front of the field. Spain's Jan Margarit Sole completed the podium 24 minutes and 51 seconds off the pace.
Spain's Fuertes Molina (5:38:27) topped the women's race ahead of Romana Rudolf Lojková (5:41:34) and Raluca Adriana Burtea (5:44:59). Pattis (1:29:41_ won the men's 20K by three minutes and 45 second sfrom Roberto Delorenzi, while Alice Gaggi (1:48:02) bested Anna Comet (1:51:10) by three minutes and eight seconds on the women's trail.
La Sportiva Lavaredo Ultra Trail by UTMB Results
La Sportiva Lavaredo Ultra Trail (Lavaredo 120K), Friday 23 June 2023, 120km
MEN:
Jonas Russi (SUI) – 12:13:04
Robert Hajnal (ROM) – 12:31:16
Georg Piazza (ITA) – 12:54:57
WOMEN:
Fiona Porte (FRA) – 14:57:36
Maryline Nakache (FRA) – 15:43:20
Emma Stuart (IRE) – 15:54:36
La Sportiva Lavaredo Ultra Trail (Lavaredo 80K), Saturday 24 June 2023, 80km
MEN:
Andre Rodrigues (POR) – 8:15:59
Martin Halász (SVK) – 8:29:48
Kamil Lesniak (POL) – 8:36:13
WOMEN:
Esther Eustache (FRA) – 9:45:53
Kellie Angel (AUS) – 10:10:19
Sandra Sevillano Guerra (ESP) – 10:24:55
La Sportiva Lavaredo Ultra Trail (Lavaredo 50K), Friday 23 June 2023, 50km
MEN
Francesco Puppi (ITA) – 4:02:16
Nadir Maguet (ITA) – 4:03:27
Jan Margarit Sole (ESP) – 4:27:07
WOMEN
Irene Fuertes Molina (ESP) – 5:38:27
Romana Rudolf Lojková (CZE) – 5:41:34
Raluca Adriana Burtea (ROM) – 5:44:59
La Sportiva Lavaredo Ultra Trail (Lavaredo 20K), Thursday June 2023, 20km
MEN:
Daniel Pattis (ITA) – 1:29:41
Roberto Delorenzi (SUI) – 1:33:26
Alex Baldaccini (ITA) – 1:33:35
WOMEN:
Alice Gaggi (ITA) – 1:48:02
Anna Comet (ESP) – 1:51:10
Elisa Desco (ITA) – 1:56:57
Full results available here.