British duo Josh Wade and Emma Stuart produced scintillating displays to take victory in the men's and women's UTS 100M races at this year's Ultra-Trail Snowdonia by UTMB.
Wade broke the tape over an hour ahead of his nearest rival in the Snowdonia National Park while Stuart took the women's race by over two and a half hours.
Elsewhere there were wins for Jean-Philippe Tschumi (CHE) and Lizzie Atkins (GBR) in the UTS 100K race, with Tom Evans (GBR) and Johanna Gelfgren (SWE) on top in the UTS 50K.
The top three in the UTS 100M, UTS 100K and UTS 50K all qualified for the UTMB World Series finals at Ultra Trail du Mont Blanc (UTMB).
In the first ever edition of the UTS25 or ERYRI 25K, Kristian Jones (GBR) and Holly Wootten (GBR) came out on top.
Wade reigns supreme
Wade followed up on his 100K victory last year by clinching the 100M crown in style, finishing around an hour and 20 minutes clear of Frenchman Grégoire Curmer, who was a top 10 finisher at UTMB in 2021.
David Hedges (USA) completed the podium, coming home another hour and 20 minutes adrift of Curmer.
Stuart shines in Snowdonia
In the women's 100M, Stuart produced a dominant display as she ended up almost three hours clear of Sabrina Stanley (USA).
The victory was another accolade in what was been an incredible 2023 for Stuart – she shattered the course record as she won the Arc of Attrition 100 in January.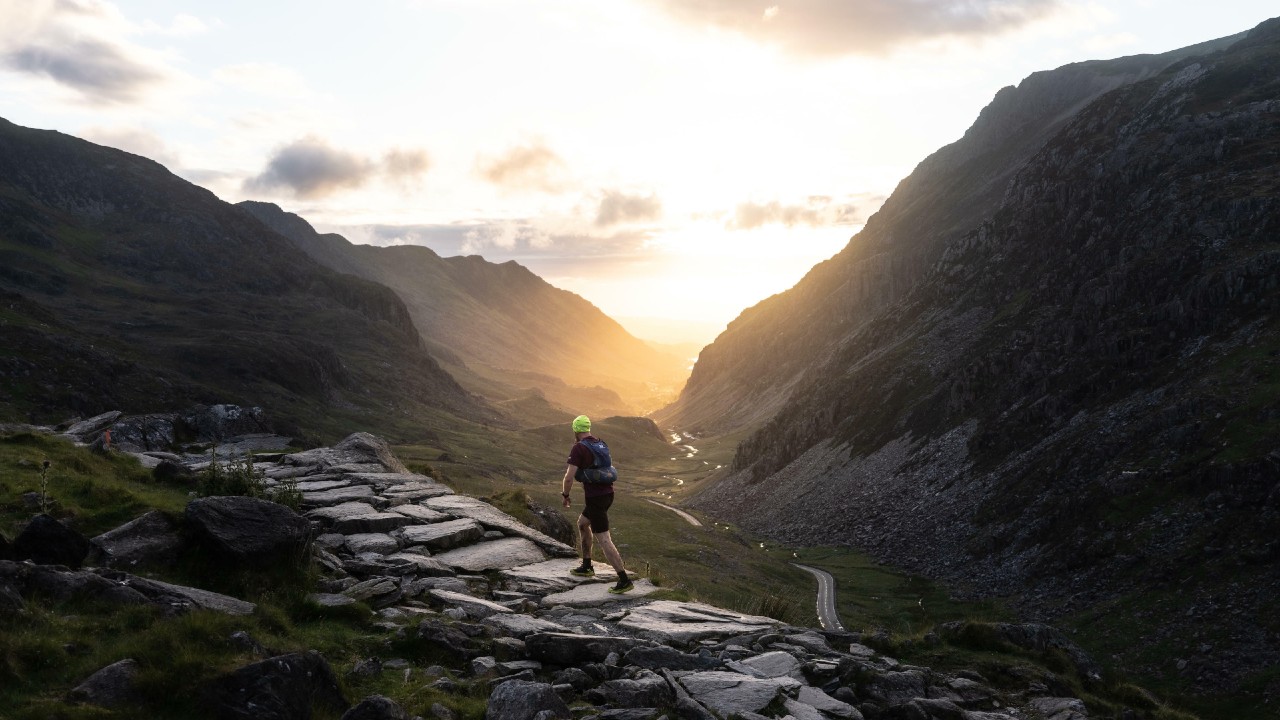 Stanley, who has largely focused on American races in the past and won the 2018 Hardrock 100, crossed the line in just over 31 hours.
Claire Bannwarth (FRA) added to her ever-growing list of achievements as this year's Spine Race winner completed the podium 45 minutes later, three hours clear of Britain's Nicky Spinks.
Tschumi, Atkins top UTS 100K podium
The men's 100K race was a hard-fought affair, with less than six minutes separating the top three.
Tschumi, a top 10 finisher at the UTMB CCC last year, was under four minutes ahead of Tom Owens (GBR), who was fourth at the 2019 UTMB, and only 5:50 clear of third-placed Keith Wigley (GBR).
In the women's 100K, Atkins followed up on her third at the Arc of Attrition 50 in January as she held off Robyn Cassidy (GBR), who was also second in the the Arc of Attrition 100.
Evans and Gelfgren dominate UTS 50K
In the 50K race Evans underlined his status as one of Britain's leading ultra stars as he stormed to victory by over 24 minutes.
Evans finished on the podium at UTMB last year and was second in the Black Canyon Ultras 100K in February, with his focus now on next month's Western States 100.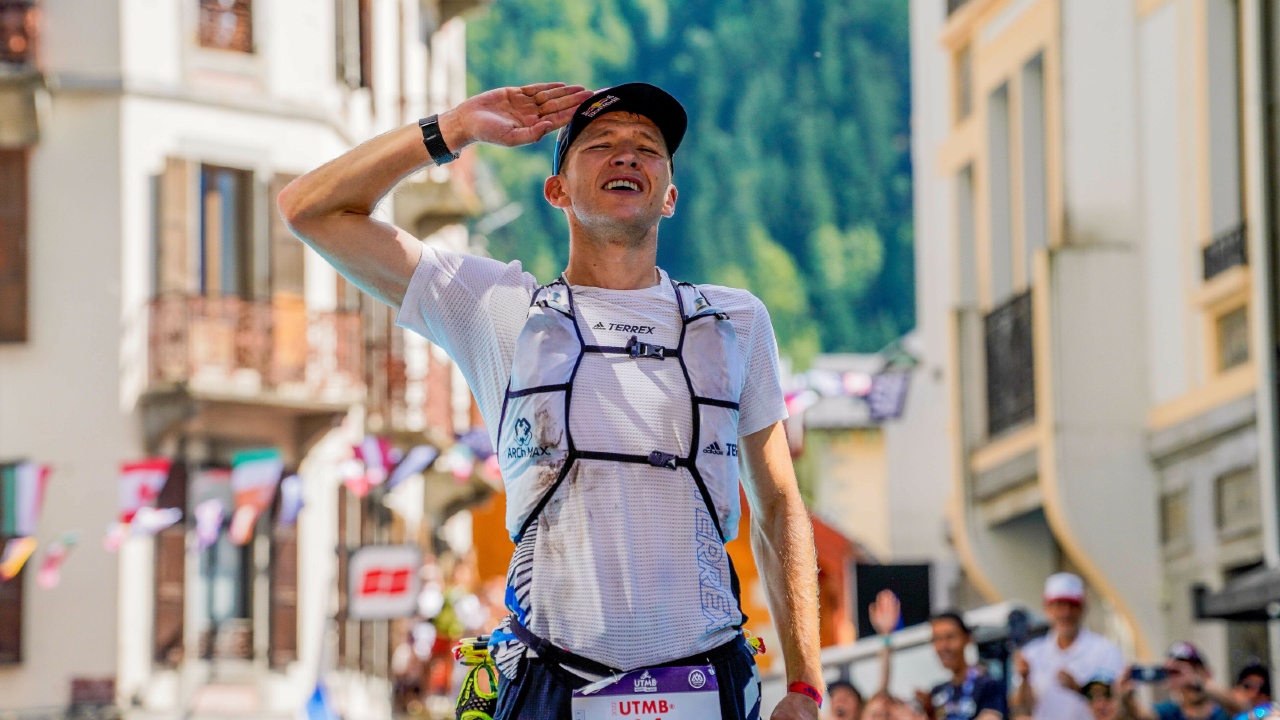 Accomplished French runner Mathieu Delpeuch took second, just over six minutes ahead of Norwegian Kristoffer Eftedal.
In the women's 50K, Gelfgren achieved one of her most impressive results to date as she came well clear of talented British pair Kirsteen Welch and Fiona Pascall.
Welch won the 2022 edition of the race but was around half an hour from the front this time around, with Pascall, this year's Arc of Attrition 50 winner, 13 minutes back from her compatriot.
Ultra-Trail Snowdonia by UTMB Results
Ultra-Trail Snowdonia by UTMB (UTS 100M), Friday 12 May 2023, 168km
MEN:
Josh Wade – 23:51:31
Gregoire Curmer – 25:15:12
David Hedges – 26:36:30
WOMEN:
Emma Stuart – 28:52:55
Sabrina Stanley – 31:09:01
Claire Bannwarth – 31:54:27
Ultra-Trail Snowdonia by UTMB (UTS 100K), Saturday 13 May 2023, 103km
MEN:
Jean-Philippe Tschumi – 13:27:28
Tom Owens – 13:31:10
Keith Wigley – 13:33:18
WOMEN:
Lizzie Atkins – 16:44:09
Robyn Cassidy – 16:59:19
Rachel Fawcett – TBC
Ultra-Trail Snowdonia by UTMB (UTS 50K), Saturday 13 May 2023, 55km
MEN
Tom Evans – 5:27:11
Mathieu Delpeuch – 5:51:47
Kristoffer Eftedal – 5:57:53
WOMEN
Johanna Gelfgren – 6:46:51
Kirsteen Welch – 7:17:16
Fiona Pascall – 7:30:47
Ultra-Trail Snowdonia by UTMB (ERYRI 25K), Saturday 13 May 2023, 25km
MEN:
Kristian Jones – 1:57:42
Dominik Tabor – 2:02:01
Gian Marchet Schicktanz – 2:05:49
WOMEN:
Holly Wootten – 2:26:52
Therese Arvik – 2:40:06
Charmaine Horsfall – 2:44:50