Emma Stuart made many of the headlines at the La Sportiva Arc of Attrition 100 by shattering the course record when winning the women's event in 21 hours, 22 minutes and 16 seconds.
The previous best mark of 25:21:14 was set by Anna Troup in 2020, which Nicky Spinks went close to matching with her 25:35:52 last year.
Stuart, born in Ireland but now based in Cumbria, came to the sport late having only started running in 2018.
But she's made a big impact in a short space of time and this victory adds to successes in the Lakeland 50, the Montane Cheviot Goat and the Lakeland 100 only last August.
Dale takes overall crown
She was in control of the women's race throughout and finished over two hours clear of her nearest rival, Robyn Cassidy (GBR).
Stuart was also fourth overall, with Gavin Dale taking the title in 19:56:58 after an absorbing battle with Ellis Bland (20:24:25) and Daniel Weller (20:48:58).
The gaps between the British 1-2-3 ebbed and flowed throughout the 100-mile event which almost entirely follows the Cornish section of the South West Coast Path as runners complete an 'Arc' around the peninsula.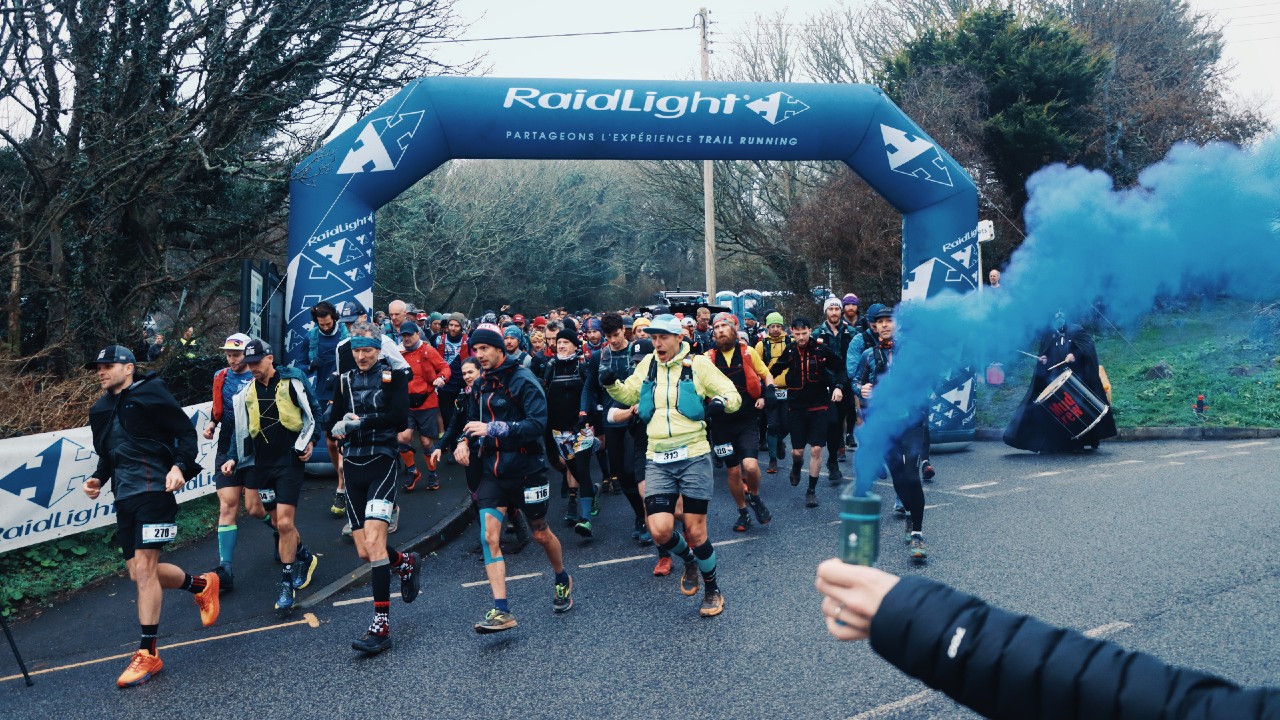 Bland had glitches with his watch early on, while Weller's headtorch issues cost him time late on and he said afterwards: "My headtorch just started flashing, like it was about to die.
"And so I put on my backup but that's not as bright – and trying to fix the main one was just too tiring at that point.
"It cost me a bit of time but even if I'd caught Ellis, to be honest he'd probably have pulled clear again."
Of the event itself, he added: "It's super difficult – just so up-and-down. I had reccied it but had forgotten how brutal it is."
The top two women made history by becoming the first to receive a traditional black buckle to mark the fact they finished in under 24 hours.
Holly Rush, an ex-international road marathon runner, agonisingly missed out on the black buckle as she crossed the line in 24:01:47 but did have the considerable consolation of rounding out the women's podium, with all three beating that previous course record.
She said: "I didn't expect to be that fast but it was so tough – my feet were just battered. I was expecting I'd enjoy the beautiful scenery but you don't really get chance!"
La Sportiva Arc of Attrition 100 results, Friday 27 January 2023, 100 miles
WOMEN:
Emma Stuart (IRL) – 21:22:16
Robyn Cassidy (GBR) – 23:42:57
Holly Rush (GBR) – 24:01:47
MEN:
Gavin Dale (GBR) – 19:56:58
Ellis Bland (GBR) – 20:24:25
Daniel Weller (GBR) – 20:48:58