Tom Evans says he was never going to take it easy at Ultra-Trail Snowdonia after he romped to victory in the UTS 50K race.
The British runner added another medal to his ever-growing collection, having finished on the podium at Ultra Trail du Mont Blanc (UTMB) last year and picked up second at Black Canyon Ultras 100K in February.
Evans, who was also a winner at Transgrancanaria and the Scafell Sky Race last year, now has his sights set on next month's Western States 100, the iconic race in in Olympic Valley, California.
Plan of attack
The former army officer finished over half an hour clear of Mathieu Delpeuch in the UTMB World Series race at Ultra-Trail Snowdonia, and told the Frenchman's YouTube channel that he was always planning to up the pace at some point.
"It was a super fun race," Evans said. "We had a group of five or six of us for the first climb and descent.
"It was really nice to have some company.
"On the second climb me and Mathieu were pretty close together. We stayed with each other for quite a while and my plan was always to push a little bit.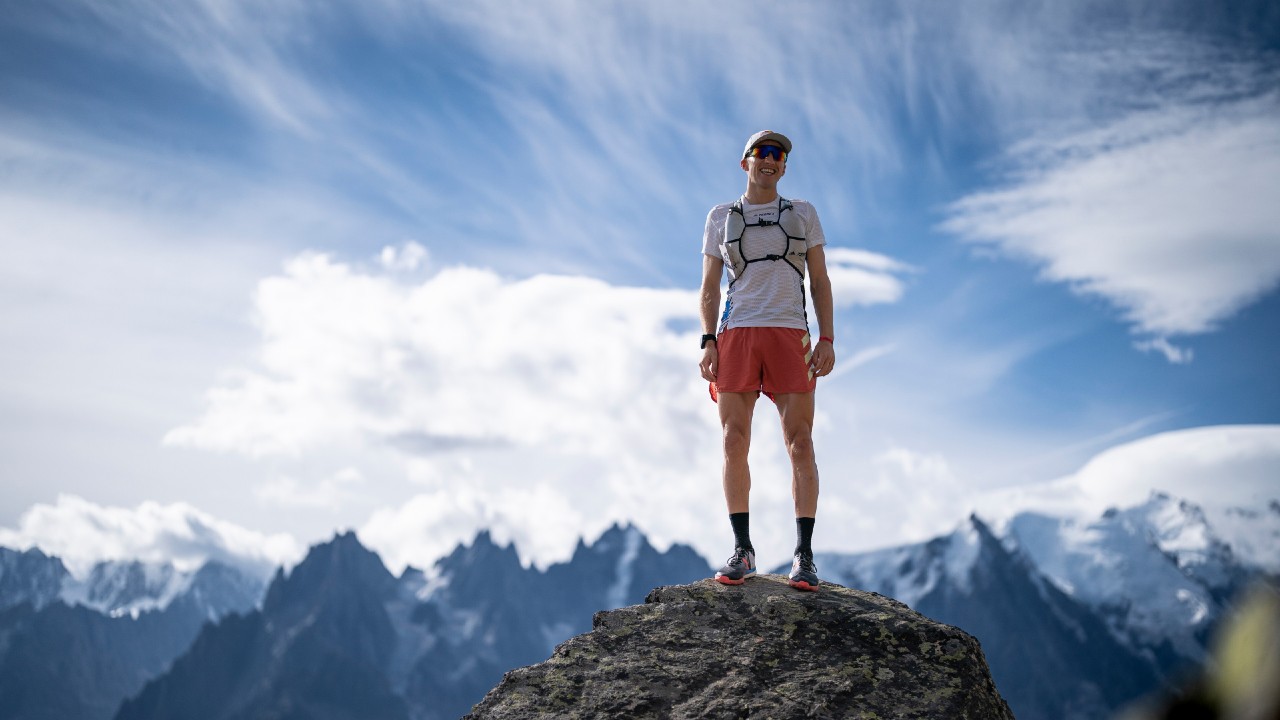 "I think I pushed it at the same time that Mathieu went through a bad patch, which I was pretty happy with because he was way stronger than me on the climbs.
"I was like 'right I'm going to have to find somewhere to try and get a bit of a gap'. Then I could relax a little bit. But [it was] a super nice day, beautiful weather.
"To be able to bring some of the Europeans to the UK to show them these beautiful trails is very, very cool."
Delpeuch debrief
Delpeuch, who was third at Transgrancanaria last year, says Evans "crushed" the Ultra-Trail Snowdonia race and explained on Instagram that he feels rejuvenated after a DNF at Trail de la Cité de Pierres in March, with his focus now on the UTMB CCC.
"Today was a blast!" he said. "My sensations were super good during hours, I really felt in control and enjoyed the crazy course Ultra-Trail Snowdonia offered us.
"I dare to say that i'm finally back on track and looking forward for more now. Wales you definitely made my day! That being said, a podium abroad doesn't necessary mean an international performance.
"Today I could take the full measure of the gap between a good runner and a world class athlete.
"When Tom decided to start his race after 3 hours, I quickly understood that it was useless to try to follow him and risk to bonk (even more) on the last part.
"But taking into consideration the last year I can only be happy. There are still some months to be ready for CCC and I'm more than motivated to go back to work!"