After marking his return from injury with a victory at Transgrancanaria earlier this month, Tom Evans has his sights set on UTMB Mont-Blanc – though competing in August's showpiece race is just fraction of his plans.
The British ultra-runner is targeting further race wins and course records, but he is keen to inspire a positive change through his exceptional talent.
Evans has enjoyed a meteoric rise, finishing third at the 2017 Marathon des Sables whilst still serving in the military – a race which kick-started his career in the sport.
He went on to win the 2018 UTMB CCC, pick up third at the 2018 Trail Running World Championships and the 2019 Western States 100, before setting a course record as he won the 2020 Tarawera Ultra.
Olympics heartbreak
Evans suffered a setback last year as he was forced to undergo knee surgery, ending his hopes of representing Britain in the marathon event at the Tokyo Olympics.
But he battled back to fitness over five months and stormed to victory in the 62km Transgrancanaria – Advanced race, finishing nearly 10 minutes clear of Spain's Aritz Egea.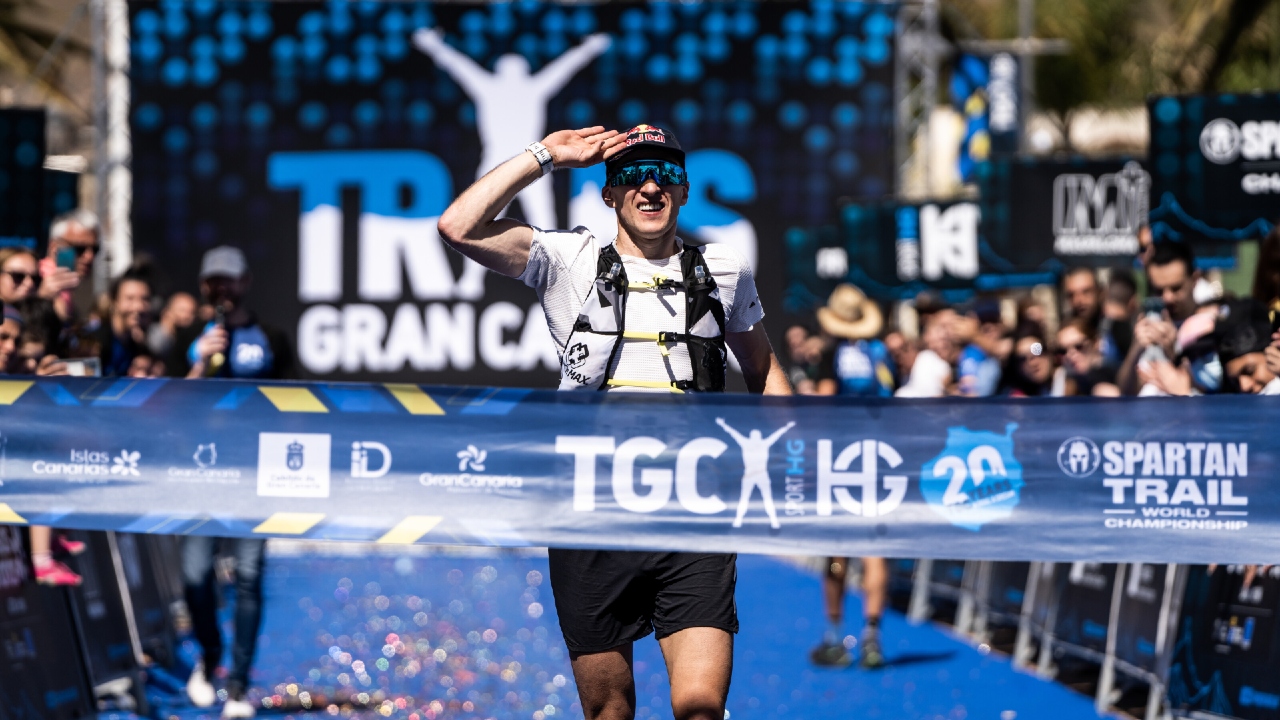 "It's a huge confidence booster for me, knowing that that the training I have been doing is working," Evans told RUN247.
"I started working with a new coach, [uphill athlete] Scott Johnson and we have tried out some new things and it's been great."
He explained how he has adapted his preparation for races in the wake of his injury: "I think my training has just got to be smarter than before. There is no need to always go full gas.
"You have got to listen to your body and adapt the training as necessary. The goals haven't really changed but my focus will now be 100% on the trails.
"For me preparation for the race is key. Not just physical but everything else that comes with running 100 miles in the mountains. There is more to the race than just running."
UTMB "the pinnacle"
Evans went on to outline his plans for 2022 as he centres his year around the iconic UTMB Mont-Blanc race, which will feature star names such as three-time winner Kilian Jornet.
"I have a couple more races planned to use for training races," he revealed. "I will race Maderia 85k and Lavaredo 120k too as prep for UTMB.
"UTMB is the pinnacle of the sport and it's the only race that the best of the best are there.
"I love the Mont Blanc region and the trails are some of my favourite in the world, so getting to race my heart out there will be very special.
"There are obviously some amazing athletes racing, but for 100 miles, you are not competing against others, you're competing against yourself.
"I plan on being focused on what I can do rather than what others can do."
Sense of "responsibility"
But Evans' aspirations stretch beyond competing – he wants to promote the sport while helping tackle world issues.
He is an ambassador for spinal cord research foundation Wings for Life, and is in the "very early stages" of planning a solo run to the North Pole to raise awareness for climate change.
"Aside from the race wins and course records I want to grow awareness of the sport and help to get more people involved," he stated.
"In the UK, trail running is growing but the opportunities are still quite limited and I really want to get more people doing the sport that I love.
"I think it's the responsibility of humans to do their part and as a professional athlete I am lucky enough to have a platform to share my passion.
"Sport has the ability to change lives and I think that with a project like this it's possible to help people make the right decisions and it can lead to a really positive change."