There were many incredible stories at this year's UTMB and Tom Evans' podium place not much more than a year after he underwent knee surgery was one of them.
The op prevented the former army officer from representing Britain in the marathon event at the Tokyo Olympics, and could even have jeopardised his future in competitive racing.
But he dismissed those concerns as he set about a six-month recovery plan and that culminated with three wins and three course records, starting with Transgrancanaria in March.
All in for UTMB
But when we spoke to him in the build-up to UTMB he admitted that it was how he performed in Chamonix which really mattered to him, saying: "For me, if UTMB goes badly, it's been a bad year. The races so far have just been stepping stones I guess."
But the race couldn't have gone much better – he paced it perfectly running alongside American Zach Miller for most of the route before forging clear in the latter stages and overtaking American ultrarunning legend Jim Walmsley for the final podium spot.
Indeed Walmsley praised him afterwards for "playing his cards really well" as Evans took third behind Kilian Jornet and Mathieu Blanchard, who became the first men to go sub-20 hours.
He was understandably emotional crossing the line as he performed his trademark salute and reflecting on what he'd achieved, he explained: "It's been a tough year with the injury so to be back here and able to perform alongside some of the greatest athletes in the world is just amazing.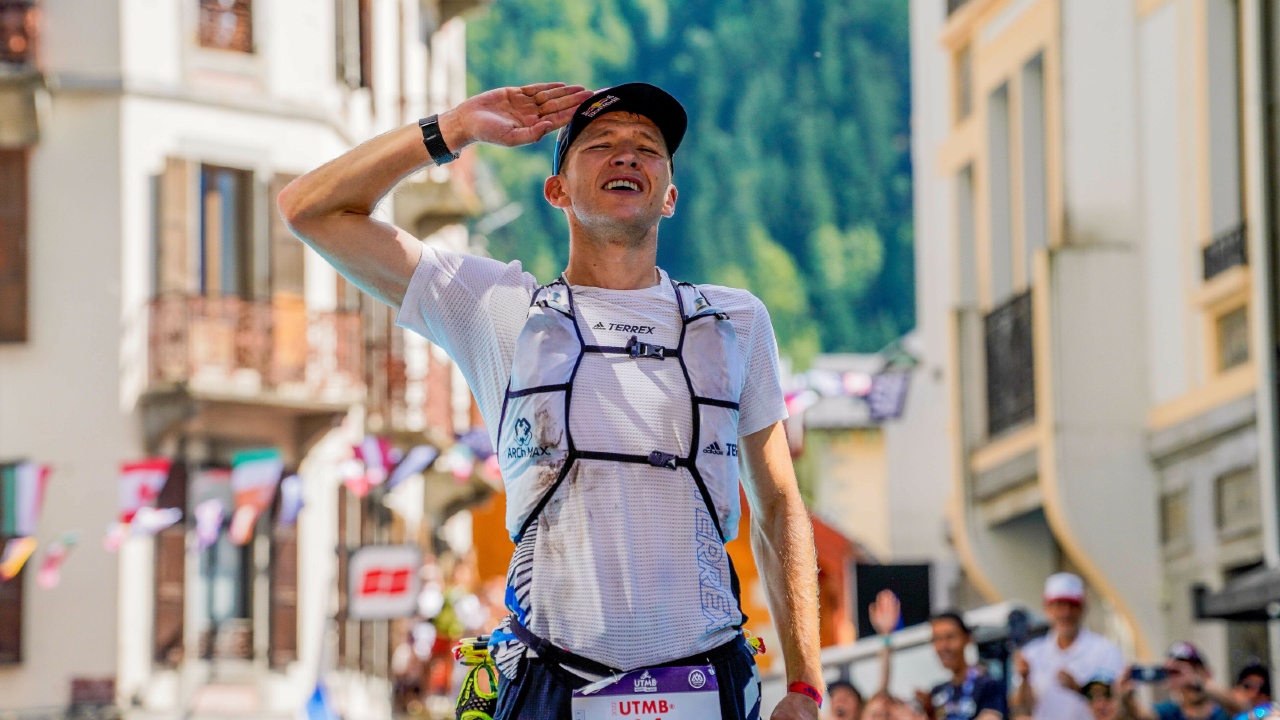 Don't be afraid to ask for help
"What went to plan was just listening to my body and backing out a little bit when I needed to."
He'd told us beforehand that he feels a much more rounded athlete these days and he referred to that again in his post-race interview: "My biggest lesson from the last 12 months is there is always someone who understands something better than you do.
"So if you are struggling with anything – whether it's in sport or in anything else – just ask for help.
"That's what I've done over the last year and I've just formed the most incredible team around me. I've had the most incredible advice and I was able to put that into practice on race day."
And there's now a very special end-of-season event for Evans to look forward to as he's getting married in two months' time to professional triathlete Sophie Coldwell, who recently won Mixed Team Relay gold at the Commonwealth Games.