Tom Evans believes he has become a more rounded athlete in the past year as he battled back from an injury lay-off to reach Friday's Ultra Trail du Mont Blanc (UTMB).
The British ultrarunner was forced to undergo surgery last year, ruling him out of representing Britain in the marathon event at the Tokyo Olympics, and even jeopardising his future in competitive racing.
But the former army officer dismissed those concerns as he set about a six-month recovery plan, marking his return to competition with a victory – and course record – at Transgrancanaria in March.
Evans then went on to thrash out wins and course records at Madeira Island Ultra Trail (MIUT) and Scafell Sky Race, though they were simply "stepping stones" to his end goal of UTMB.
UTMB the focus
"I think 2022 has been a strange one," he told RUN247. "My focus has been completely on UTMB.
"I guess [I'm] very satisfied with how the process has gone, but for me, those races were all just building blocks to give myself a bit of confidence post injury last year. Just getting back into running and enjoying it.
"The results have been great, and it couldn't have gone better. Three races, three course records, three wins.
"That's pointing in a right direction, but for me, if UTMB goes badly, it's been a bad year. The races so far have just been stepping stones I guess."
Upgrades
In order to further improve his performance on the trails, Evans has been looking at upgrading everything from his eyewear to his his nutritional plans.
"I've now been doing this sport for four and a half years and I just want to get everything really dialled down," he said.
"So, it's finding out the things that work the best and that work the best for me."
He's recently signed with SunGod, which he labels a 'game changer', explaining: "Working with SunGod means having lenses that are incomparable to anything else that I've ever used.
"When I'm on the trails, I need to be super comfortable and your vision is obviously incredibly important. And for me, having the 8K lenses – it is really performance optimizing.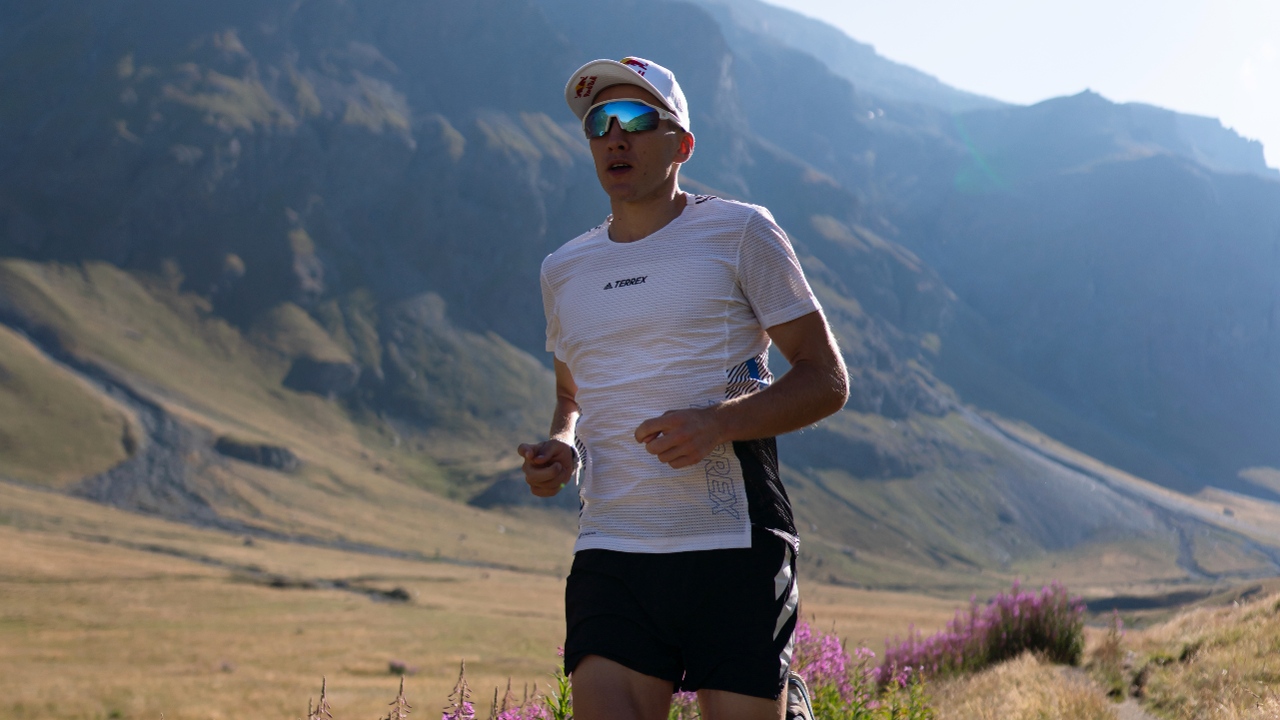 "You obviously use your eyes so much looking ahead, where you're running, and being able to have better visual clarity is an absolute game changer."
Other areas too have come into sharp focus, with Evans adding: "I've been using a prototype shoe from Adidas, and I've been working with a new nutritionist at Red Bull and using a higher carbohydrate mix.
"The old science was, sort of, 70 grams of carbohydrate an hour, whereas now, we're looking at more like 95 to 105 grams of carbs every hour."
Uphill gains
Over the past year, Evans has been keen to improve his uphill performance, and more specific training focusing on that area has allowed him to do just that.
"I'm a completely different athlete to what I was 12 months ago and even longer ago than that," he explained.
"When people asked 'what does your training look like', I'd always say sort of marathon-based training but with a longer long run.
"I started working with Scott Johnson, the uphill athlete, pretty much bang on a year ago now. And what, for me, [what] I didn't realise that I was missing was that real specificity.
"I've made the decision that I want to live in the UK, but when I'm in the UK, how can I really optimise my training?
"We've been focusing a lot on the uphill, and in the UK, yes there's some good uphills, but I live in Loughborough so maybe can't access them every day.
"So, I do a lot on the treadmill which a lot of people don't enjoy and don't get me wrong, it's not the most fun, but I've been using ZWIFT for a while, and I've used it on the bike and now using it running.
"It's made it, when I come out on training camps, just so much easier to run uphill. That had always predominantly been one of my weaknesses. Where I'd lose a bit of time on the field would be on the uphills and I'd gain it on the flats and downhills.
"Whereas, now, I feel like I'm a bit more of a 360-degree athlete, where I'm really trying to work on work on my weaknesses but work on my strengths at the same time."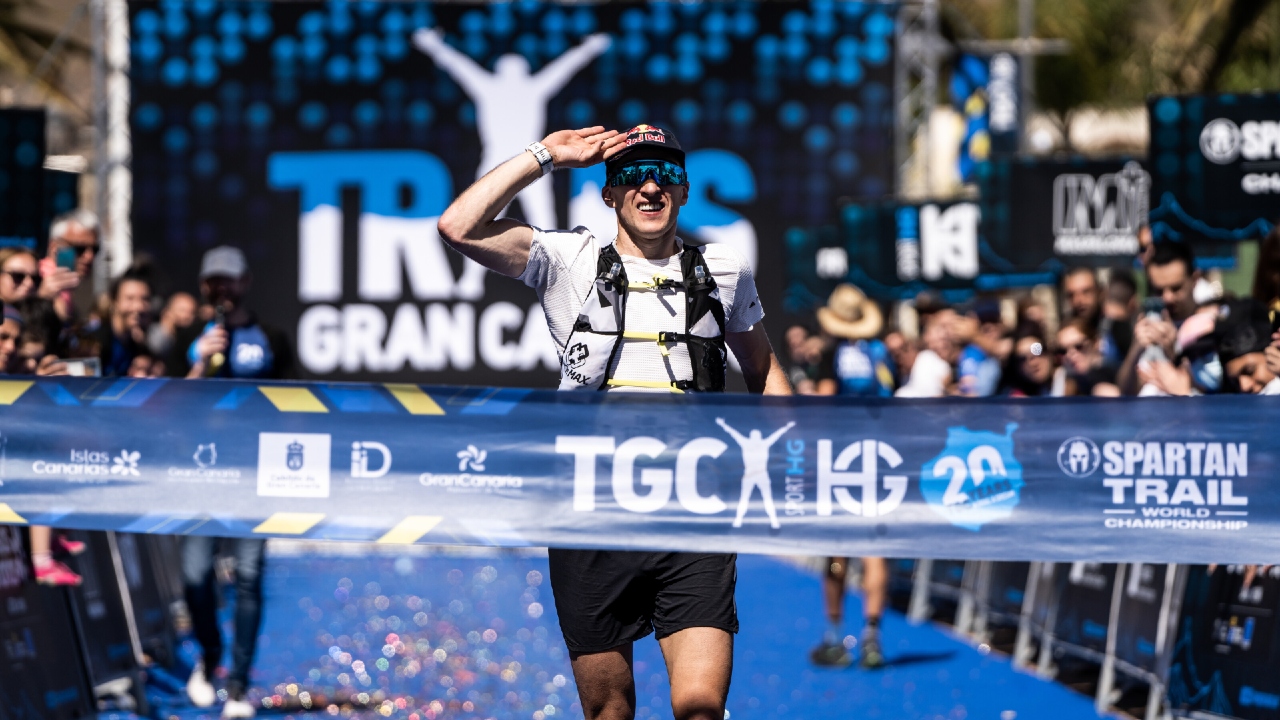 Dream becoming reality
Evans has finalised his training for UTMB with altitude camps in France and Austria, and the last few weeks have seen his dream of reach the start line for trail running's most prestigious race.
"I've now been at altitude for coming up to eight weeks. I've been up here for a while just doing that specificity of training, just making sure that I am 100% ready for UTMB.
"My goal for UTMB, that I set just over a year ago when I was in hospital just after my operation, was [that] I want to be stood on the start line of UTMB knowing that I have done everything that I possibly can to get myself in the best possible shape.
"The tip of the iceberg, the cherry on the top, was coming up to altitude. The training has been incredible, it's been great to be at altitude.
"The training is now all done now and it's you can relax a little bit now. But, I've learned a lot. I haven't been at altitude for a while, so it was really nice to get out here.
"I was lucky enough that Sophie [Coldwell], my fiancé, raced in the Commonwealth Games, in the triathlon, so I went back for a couple of days to watch that which was really nice.
"That sort of gave me the final bit of motivation before I headed back out here for the final phase of training."