Kilian Jornet has announced that he has suffered a bone edema, leaving him in a race against time to be fit for next month's Ultra Trail du Mont Blanc (UTMB).
The legendary Spanish runner claimed victory at the iconic race for a fourth time last year, becoming the first person to run the course in under 20 hours.
Jornet confirmed that he would seek to defend his title in Chamonix when he entered Eiger Ultra Trail earlier this month, aiming for the solitary Running Stone required to qualify for the UTMB World Series Finals.
Injury worsened
He secured his place at the finals as he finished in 48th place at the Swiss race, but was hampered by what he described as a "small injury".
But he has now revealed that the problem is more serious than initially thought, meaning he will need to undergo a rapid recovery to race at UTMB at the end of August.
"Well, it seems I'll be on the bike for some days," Jornet wrote on Facebook. "Some days before Eiger Ultra Trail I started to feel pain in my right hip.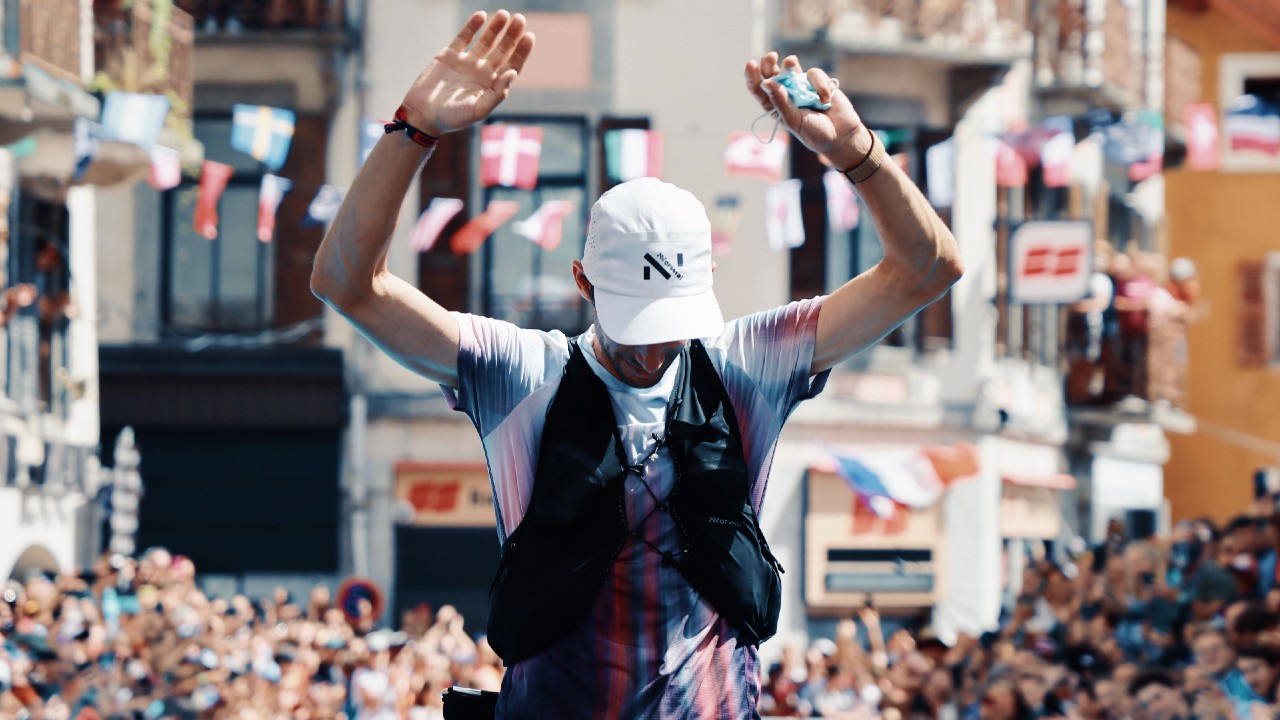 "I thought it was a muscle problem or tendinitis that would go away with some easy days but after a check we found out it's a bone edema.
"Probably I was back too fast to do very big running weeks after the Himalaya expedition, where we come always a bit more weak, specially this year with the virus and the avalanche, and I didn't work on strength to take care of my weak left leg.
"I was feeling good linking big running weeks and feeling great on my training but well, it's also part of pushing the limits.
"Bad timing"
"It feels it's bad timing to get this injury so close to the races but managing injuries and recovery is part of an athlete's life.
"I'll focus on the recovery now and see when I can run again!
Jornet is on a reduced race schedule this year in a bid to reduce his carbon footprint, but returned to action with a victory at Isfjorden Skyrace in June.
He said in March that he would be running at Sierre-Zinal on August 12, a race he has won a staggering nine times, but his recent injury news has all but ended that plan.