Katie Schide, the winner of the women's 2022 Ultra Trail Mont Blanc (UTMB), has confirmed that she will return to Chamonix at the end of this month – but not for the flagship race at the UTMB World Series Finals.
The American saw off Marianne Hogan to triumph in last year's UTMB, finishing the 170km race in 23:15:12, over an hour clear of the second-place Canadian.
Schide won't defend the title this year, however, after announcing that she will instead compete in the 55km OCC, one of the other six races that feature at the UTMB Finals in addition to UTMB itself.
Fresh challenge
"Yep I'll be back in Chamonix in 4 weeks!" she wrote on Instagram. "I'll be racing OCC for the first time this year and I'm SO excited.
"Excited to be on the start line with a lot of women I've never raced before, excited that I don't have to organize any crew logistics because OCC is totally self-sufficient, excited that my training has been a little bit different these days with a whole lot more wheezing and gasping and wondering if my legs are still attached to my body
"And I'm also excited that this means I'll get to fan girl Germain Grangier during UTMB!
"I know I'm in a good place when I'm a month out from race day and legitimately looking forward to the racing part of racing."
Western States recovery
Schide, who said that 'magic cheese' played a part in her 2022 UTMB triumph, made the call to race the shorter OCC this year off the back of her exploits at Western States in June.
She finished second at the iconic California race, beaten only by the incredible Courtney Dauwalter, who set a record time and is now targeting UTMB.
After finishing the 100-mile haul through the Sierra Nevada mountain range in 16:43:45, Schide provided an update on how her body has been recovering.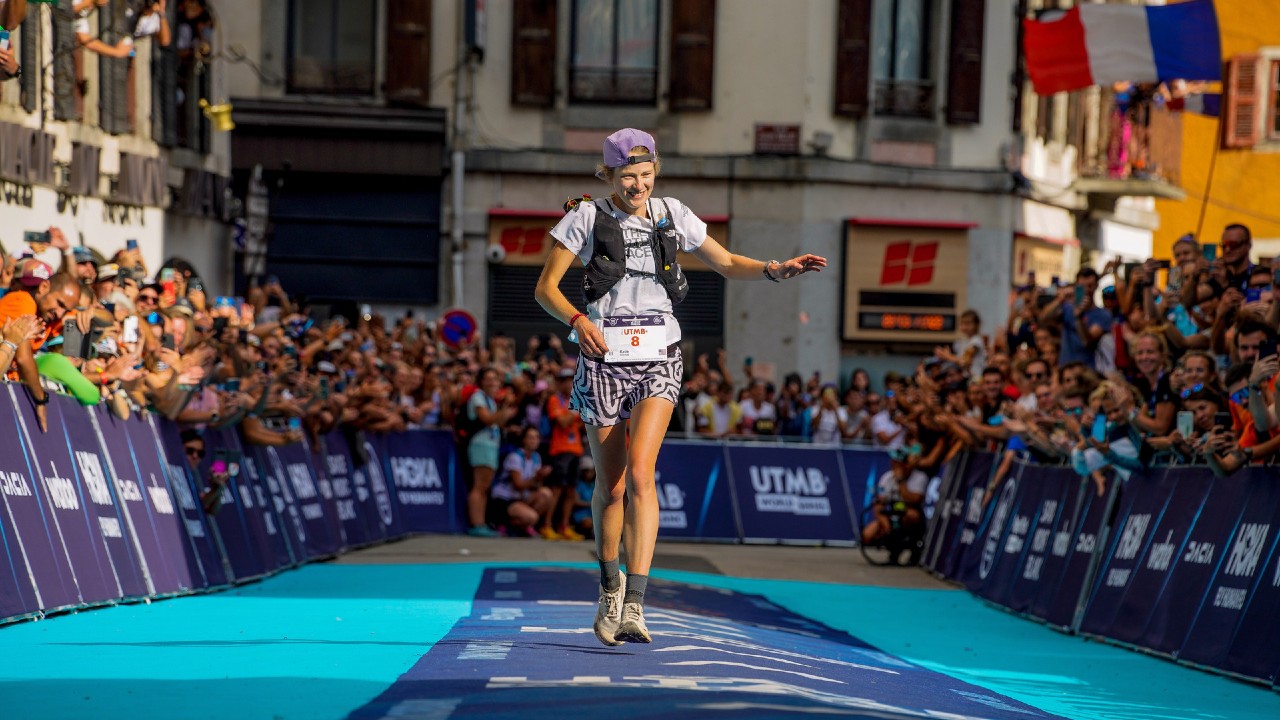 "It's a question that can't be answered in words because nobody else knows the intricacies of my body and mind," she said in another Instagram post. "I've been living in it for 31 years and I'm still learning.
"There's no statistic that can tell you everything is 'back to normal' because it's not only that single day you're recovering from, it's that whole chunk of time in between clicking the 'register' button and standing on the start line.
"One month since race day and my brain and body are excited to be back running in the Alps.
"Does that mean I'm 'fully recovered'? No idea.
"I took some easy weeks, stocked up on couch time at home, and reached my max socialization threshold over a long weekend with friends.
"Let's see how this recipe turns out as I get back to training towards something new."