Marion Delespierre and Benjamin Roubiol gave France a double win in the World Mountain and Trail Running Championships WMTRC 2023 long trail race.
Both came from further back in the field to snatch victory from the race leaders, overtaking their opponents on the Nordkette mountain range not far from the finish.
The 86.9km of route started in Neustift, taking runners to Innsbruck along a path which had 6,500m of elevation gain.
Delespierre on top of tight pack
The hopes of victory for Delespierre and the rest of the women's field were lifted when just 18km into the race, defending champion and pre-race favourite Blandine L'Hirondel had to pull out following the loop around Stubai.
From that point on it was Czech runner Marcela Vasinova who burst into the lead, but on the climb to Hoad, around 44km in, the German Katharina Hartmuth drew level with her and eventually pulled away.
She looked set for victory, but out of the chasing pack- at one point late in the race the top nine were all within a distance of four to five minutes of the leader – emerged Delespierre. She moved rapidly up the route to Nordkette, fighting her way past the German and powering down the mountain.
She arrived in Innsbruck as WMTRC 2023 long trail women's champion, her time reading 11:22:31. Harmuth held on for second, six minutes behind the victory, with another French runner third in the form of Manon Bohard Cailler.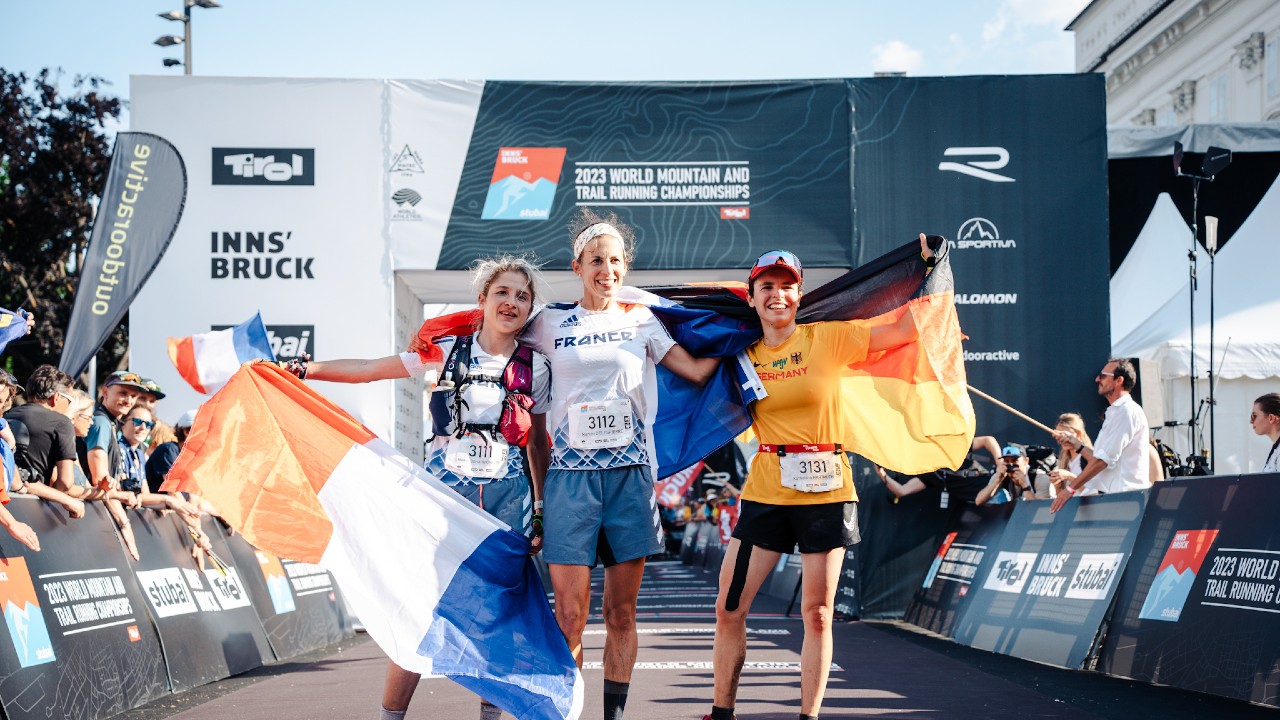 Roubiol takes surprise win
Aged just 23 years-old, Roubiol was not touted as one of the main favourites before the race but he emerged from the pack to take a stunning victory in the men's field of the WMTRC 2023 long trail.
For much of the race, Italian Andreas Reiterer led after a trio of Japanese runners burnt out following an early breakaway attempt with early race leader Yamato Yoshino eventually failing to complete the course.
The Italian's lead got as large as six minutes, but like Hartmuth in the women's race the climb to Nordkette proved his undoing. Emerging from the chasing pack came the young Roubiol, eventually passing the leader and storming down from the Nordkette into Innsbruck as winner in a time of 9:52:59.
Holding on to second, Reiterer finished over seven minutes back from the winner while Slovakian runner Peter Fraňo took the final podium spot with a time of 10:02:10.
The much fancied German Hannes Namberger finished back in 14th, while Thomas Joly de Lotbiniare was the fastest British runner- he finished 11th in a time of 10:22:39. A US trio of Drew Holmen, Zach Miller and Eric Lipuma took places five through eight.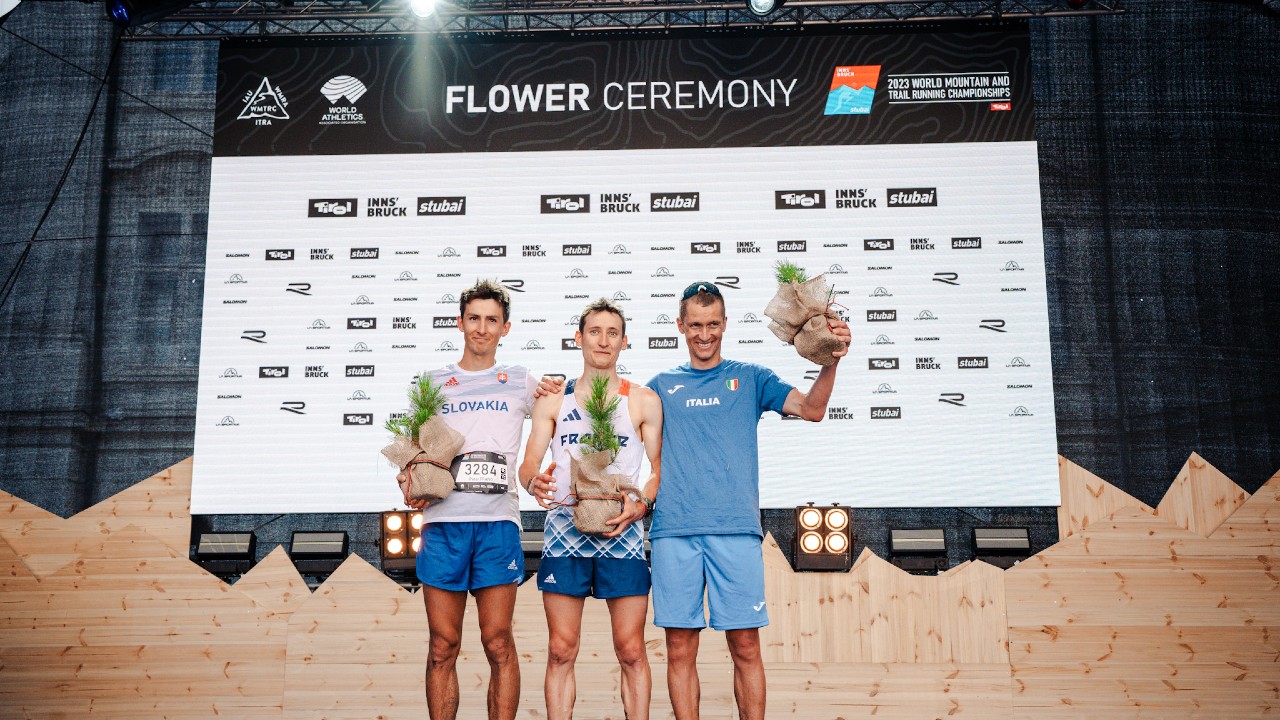 WMTRC 2023 long trail results
WMTRC 2023 long trail men's race results
| | | | |
| --- | --- | --- | --- |
| Position | Name | Country | Time |
| 1 | Benjamin Roubiol | FRA | 9:52:59 |
| 2 | Andreas Reiterer | ITA | 10:00:46 |
| 3 | Peter Fraňo | SVK | 10:02:10 |
WMTRC 2023 long trail women's race results
| | | | |
| --- | --- | --- | --- |
| Position | Name | Country | Time |
| 1 | Marion Delespierre | FRA | 11:22:31 |
| 2 | Katharina Harmuth | GER | 11:19:14 |
| 3 | Manon Bohard Cailler | FRA | 11:24:22 |