The good people behind Skyline Scotland have just announced that they're adding 3 new trail races to their race weekend on 20th to 22nd September. This means there are now 7 races in total.
The new trail races will be the 5k Grey Mare's Trail Race, the 10k Loch Eilde Mòr Trail Race and the 18k Three Mealls Trail Race. These races will offer something a bit more forgiving than the Ring of Steall Skyrace and Glen Coe Skyline, but don't expect them to be easy! They'll still pack in some steep climbing, big ascents and exciting single track running.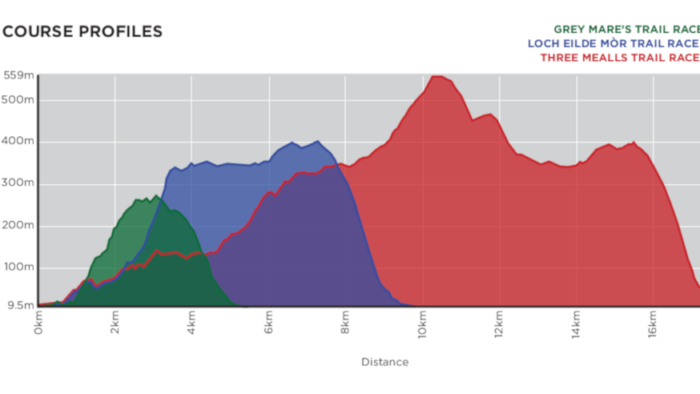 The new races start and finish in the same place as the 4 existing races at Kinlochleven and the timing is designed to be close to those races as well, so that you can enjoy the same atmosphere and all cheer each other in. You can find more information about the new trail races on the race website HERE. There really is something for every runner now at Salomon Skyline Scotland.
As well as the new trail races it's business as usual for the other races at Skyline Scotland between 20th and 22nd September 2019, which are:
Glen Coe Skyline (52k with 4,750m of ascent – a few entries remain but must be vetted due to technical difficulty of race)
Mamores VK (the UK's only vertical kilometre over the course of 5km – entries still available)
Ben Nevis Ultra (51k with 3787m of ascent – entries still open)
Ring of Steall Skyrace (29k with 2,500m of ascent with some exposed scrambling – sold out)
It's a fantastic weekend of races in an incredibly beautiful place and it attracts some of the top runners in the world. Previous winners include Kilian Jornet, Stian Angermund-Vik, Hillary Gerardi, Jasmin Paris, Tove Alexandersson and Jonathon Albon. Here's a round up of the 2018 race.
Find out more about Skyline Scotland and enter the races HERE.
Header image copyright No Limits Photography