I saw a tweet on Sunday about the Coastal Challenge that said 'Ida Nilsson wins' today's stage in front of Marcus Scotney … can you believe this?!!!' (punctuation not mine, there's never a need for 3 exclamation marks!!!). And I thought 'well, yes I can'. Marcus is a great runner but so is Ida and she's finished on the women's podium at races like the CCC, UltraVasan and Transvulcania, which she's won three times, regularly finishing in top 20 or top 10 overall. So, it wasn't that big a surprise. And in the feel-good glow of Jasmin Paris winning the Spine, it seems even less surprising.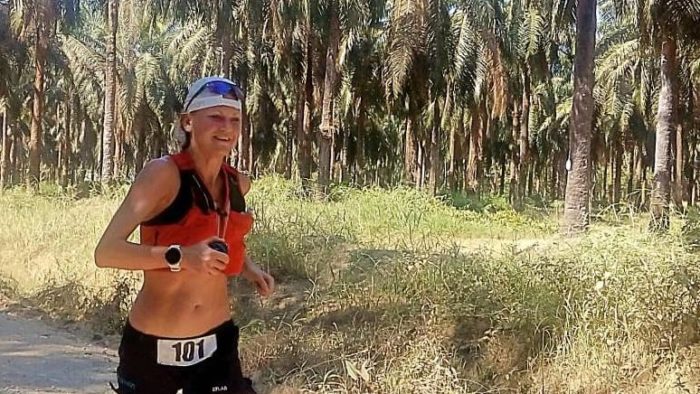 The Coastal Challenge is a 236km, 6 stage race in Costa Rica. Runners have to cope with jungle and rainforest, beaches, river crossings and mountain tracks. The overall elevation for the race is over 10,000 metres and it attracts some very good runners. This year Ragna Debats and GB's Holly Page are taking part and last year saw Tom Evans and Hayden Hawks battle for the men's race. This year Marcus's main competition is Pere Aurell and Jorge Paniagua, both from Costa Rica.
Ida won stage one but unfortunately didn't have such a good day on day two and is now third overall in the standings (behind Marcus and Pere Aurell) but she's still only 14 minutes behind the leader. There's a long way to go and who knows how this will play out.
One of the things that's really great about this race is that we've also got Holly Page in 6th overall, Ragna Debats in 7th and Emily Sabo in 10th. Four women in the top ten. We're getting used to seeing one really exceptional woman finishing high up overall in a race, but we don't often see such depth in the female field. There's a long way to go but we're looking forward to seeing what happens during the rest of the Coastal Challenge.
It's worth noting that in the shorter 'adventure' race at this event a woman, Maria Jose Castro, is in the lead and Brit Rebecca Ferry is in second place overall as well.
Also worth noting is that Brit Marianne Heading won the 300 mile race at the Montane Yukon Arctic Ultra earlier this week. That's 300 miles, self-sufficient, in temperatures that go down as low as minus 50. Congratulations Marianne!
It's a pretty good week for women's running and it's only Tuesday!
Images by Carrerasdemontana.com, where you can read more about the Coastal Challenge.