Over the years Transgrancanaria has grown and grown. It's now part of the Ultra Trail World Tour and this year it was also serving as the trial for the Spanish World Trail Championships team. It's a big and glitzy event, which offers winter sunshine and an early in the year race to test the legs.
Transgrancanaria now consists of:
Transgrancanaria 360: a 264km monster with 13,265m of elevation. This race is unmarked and runners are self-sufficient, though there are a few checkpoints round the course.
Transgrancanaria: the original namesake, a 128km race with 7,500m of elevation. This race has attracted many of the world's top runners over the years.
Transgrancanaria Advanced: an 65k race with 3,200m of ascent. Not to be underestimated or ever called 'just the little race'.
Transgrancanaria Marathon: self-explanatory in terms of distance but the downhill appearance on the route profile is slightly misleading as it has 1,000m of climbing in there too!
Transgrancanaria Starter: a 30km race with 688m of ascent, designed as an introduction to this kind of thing.
Transgrancanaria Family race: new this year, 17km of fun for anybody over the age of 15.
Phew! There's a lot going on in one weekend on Gran Canaria. Let's take a look at the main action from the weekend.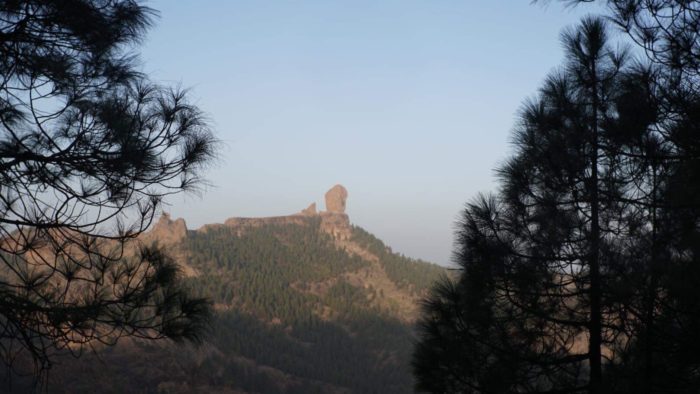 First up was Trans 360, which started on Wednesday 20th February, and then continued for several days! As you'd expect there is a high DNF rate due to the nature of the race but Luca Papi emerged victorious in the men's race in 50 hours and Esther Hernández Pereira in the women's in 69. Of note also was a certain Eugeni Roselló Solé, who came second in the men's race. If that name sounds familiar you may remember that he's the man who chased Jasmin Paris all across the Pennines in this year's Spine Race, only to suffer the devastating disappointment of having to DNF a few miles from the finish due to hypothermia. It's amazing that he achieved this a mere month after the Spine.
Then on Friday it was the marathon. We had some good British interest in this one with Natalie White and Robbie Britton, Natalie hovered around 7th and 8th throughout the race but just didn't have enough in her legs this early in the season in the latter stages and ended up finishing 10th, which is still a great result. Robbie, who's been training for shorter distances recently , went out a bit hard and finished in 28th. Still not bad when you consider that they train on snow all winter.  Brit Lucy Colquhoun also finished 12th in the marathon.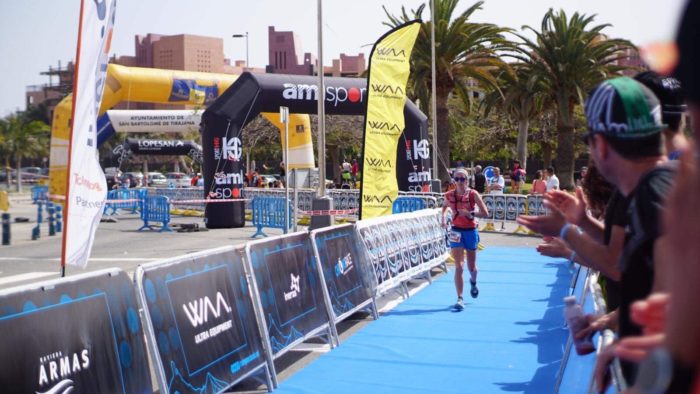 11pm on Friday night saw the start of the Transgranaria, the main race. It promised to be fast and furious, with Hayden Hawks, Pau Capell,and Cristofer Clemente in the men's race and Miao Yao, Fernanda Maciel and Magdalena Laczak in the women's. among deep fields. And could a certain Damian Hall slip into the top 10 too, in that way he does? The race certainly didn't disappoint in the excitement stakes. Hayden Hawks reached the first and second checkpoints in the lead, before being overtaken by Pau Capell, who then opened up a gap. Unfortunately it just wasn't Hayden's day as he really started to suffer and eventually had to DNF at around 100k. Such a shame as he'd prepared so well for this event, spending weeks out on the course earlier in the year. Paul Capell maintained the lead in the men's race and finished in 12.42. Pablo Villa González finished in second and Clemente made it a Spanish 1-2-3. Unfortunately Damian wasn't able to reproduce some of the huge successes he had at races last year (most notably at UTMB) as he had some breathing problems, and he finished in 24th place. But Oli Johnson, of Dark Peak Fell Runners, finished top Brit in 16th place, building on his success at Canfranc last year.
In the women's race Miao Yao was going well to start with, but ended up having to pull out at 75km. But Magdalena Laczak of Poland was a worthy winner, having led for most of the race. For a while it looked like US runner Kaytlyn Gerbin might just catch her, having pulled away from Fernanda Maciel after running with her for a while, but it wasn't to be. Magdalena won in 16.22, with Kaytlyn 12 minutes behind, and Fernanda 28 minutes behind her.
It was Saturday's Advanced race which saw the best British result of the weekend. Gemma Game, who finished 3rd in last year's Marathon Des Sables, came in 6th place in the women's race. She did the race last year and came 18th, so she must be pleased with that improvement. Irina Raczynska of Russia won in 7.17, with Dominique Van Mechgelen in 2nd and María José Guillén Naranjo in 3rd. In the men's race Ivan Camps Puga of Spain won in 5.53, Martin Halasz was 2nd and Jesus Gil Garcia was 3rd.
For full results see: https://transgrancanaria.livetrail.net
All images (c) Natalie White