Camille Herron has explained her approach to the Spartathlon ultra in Greece, which saw her crush the women's course record earlier this month.
The American took third overall at the 153-mile race from Athens to Sparta, finishing in 22:35:31, while men's winner Fotis Zisimopoulos eclipsed a record that had stood since 1984.
Herron, who broke the women's 48-hour world record earlier this year, was in touch with the race leader heading into the second third of the race, which features 3,201m of elevation gain.
Patience the key
However, she called on her years of experience – which include four IAU International Ultra Runner of the Year crowns – as she held back until the final stages.
Herron, who was a DNF at Western States in June and pulled out of Leadville 100 in August, says she refused to be drawn into battles with other runners early on and ran at her own pace.
"I think this [photo] was around 80-90 miles (130-140km), when I was patiently waiting to start hammering it at the mountain," she explained on social media. "I was 10-30 min off the lead, but just wait…
"Spartathlon starts like a junior high cross country race. I'm proud of myself for not getting caught up in the game, backing off the pace early, and running my own effort.
"I'm very competitive, but at the same time I'm a veteran in the sport now.
"I knew I needed to respect the distance and the grind ahead. I fully trusted myself and was confident in my experience and abilities to work my magic the final 1/3 of the race. It was fun when I finally put on the cape."
Spartathlon hailed
Herron was one of 253 runners to complete the 2023 Sparathlon within the 36-hour time limit, and represented one of 50 nationalities to start the event.
She was keen to highlight the positive atmosphere at the 41st edition of the race, and how it brought together an array of people and cultures under the umbrella of ultrarunning.
"Still smiling about the Spartathlon experience and how cool it is the race brings together athletes from all over the world with the same passion for ultrarunning!" she added in another social media post.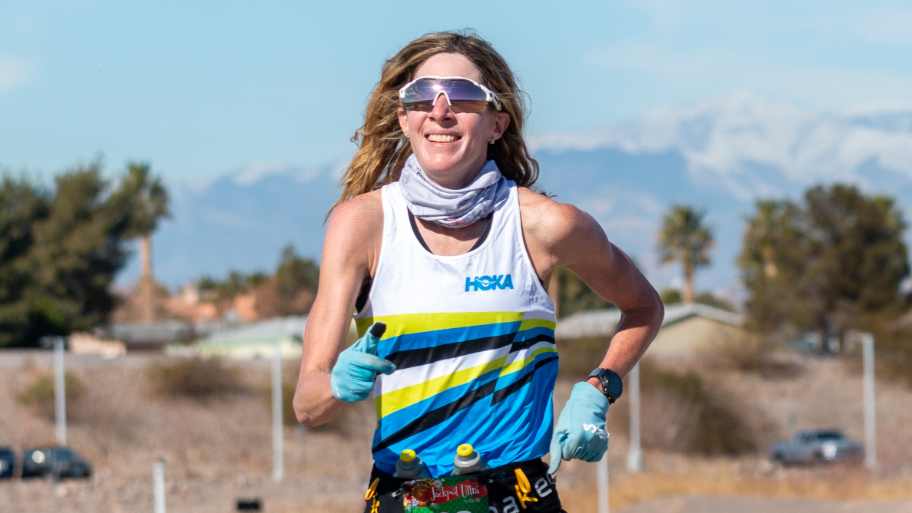 "I had so many conversations with athletes from around the world, hearing their life stories, and their experiences at Spartathlon. Our visibility matters, especially the women and BIPOC women ultrarunners from around the world.
"Each of us is a hero, inspiration, and shows that ultrarunning is for everyone.
"I feel like I become a better human for knowing and listening to them, supporting and encouraging them, and bringing greater visibility to the diversity of ultrarunners."