Camille Herron says she decided not to run this year's Leadville 100 as she looks to get "back to feeling good".
The renowned American runner beat the women's 48-hour world record in March, had originally nailed the iconic Colorado race into her 2023 schedule along with Western States.
However, Herron was a DNF at the Western States in June – after pulling out of the Comrades Marathon – and caught coronavirus for the first time later that month.
Leadville decision
After enjoying an extended holiday in Oregon this summer – which still featured over 100 miles a week of running – she came to the conclusion that skipping the Leadville 100 would be best decision for her body.
Herron has instead turned her attention to Spartathlon at the end of next month, a 153-mile ultra in Greece that relives the journey of Athenian long distance runner Pheidippides.
"Going into the year I was committed to Leadville and stoked to spend the summer in Colorado," she wrote on Instagram.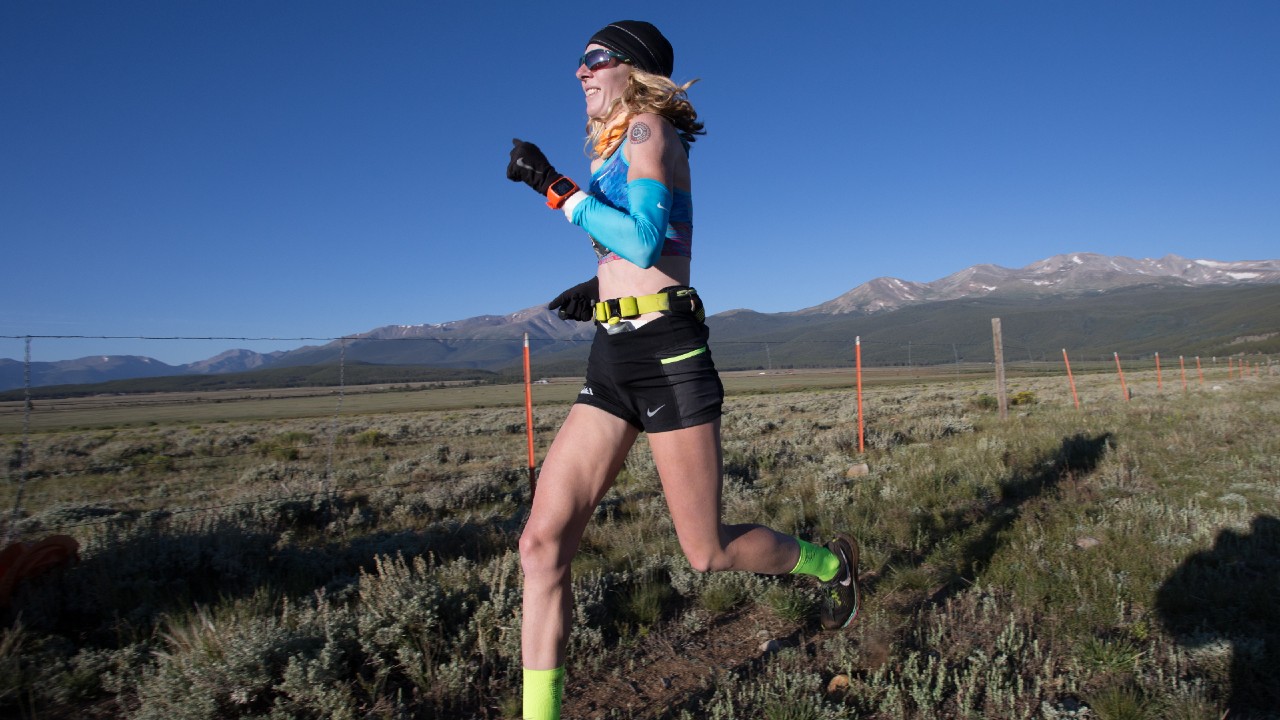 "My body needed a chill pill to get healthy and back to feeling good. Vacationing in Oregon was amazing.
"I've shifted my focus back to my bread and butter as an ultrarunner and am training for Spartathlon at the end of September. I'm on my fifth week over 100 miles per week and feeling so much better now.
"It feels good to feel good.
"Have a great weekend y'all up in Leadville."
Herron was a DNF in her only entry into the Leadville 100 – back in 2017, when she was still aiming to tackle 100 miles for the first time. A hip issue caused her to pull out at mile 40.
"Perimenopause journey"
Herron has also been battling with the effects of perimenopause in recent times, enduring "debilitating menstrual cramps and nausea" to finish eighth at last year's Western States.
She explained in a recent social media post how she is learning to manage the change: "The past few months have brought some new challenges while going on the perimenopause journey."
"I've been working with my doctor, dietitian, and seeking out more people, resources, and solutions.
"I've stopped my oral contraceptive, and I've felt immensely better! I'm going with the flow (literally!) and focusing on feeling good and consistent most of the time."