Camille Herron is brimming with confidence ahead of this weekend's Western States 100 as she takes on the iconic California race for a fourth time.
The decorated American runner is hopeful of a strong performance at the UTMB World Series event, having pulled out of the Comrades Marathon earlier this month to ensure she is in prime condition.
Herron, who broke the women's world record for most distance covered in 48 hours in March, has won several big American races in recent years – she triumphed in the Black Canyon 100K and JKF 50-mile in 2020, and was victorious at the Javelina Jundred in 2021.
Western States ambition
The esteemed Western States has so far eluded her, but she has made gradual improvements with each attempt – her maiden effort in 2019 ended with a DNF before she came home 26th in 2021.
Herron then enjoyed her best performance at Western States last year, battling through the pain barrier to take eighth place.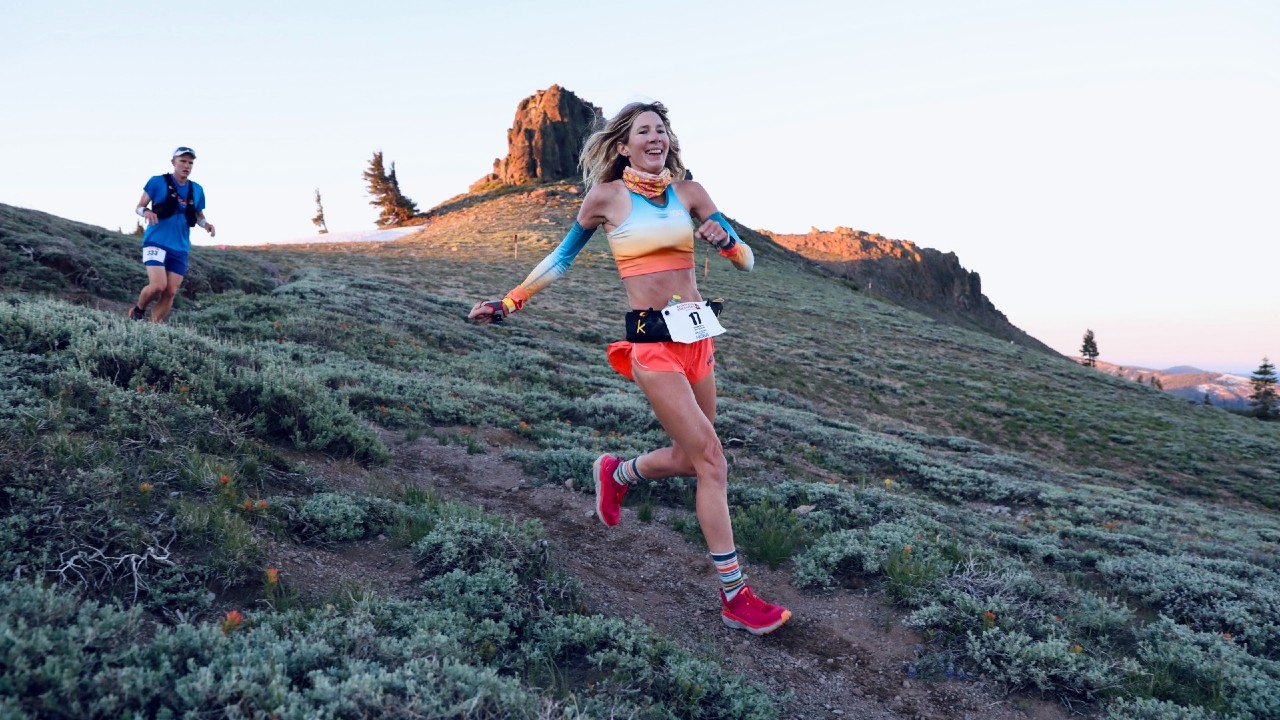 Reflecting on that effort on social media, she explained how her mental and physical condition is in a better place this time around as she guns for further progress.
"I got teary eyed watching this and thinking about the journey I've been on since I first ran these trails in 2015, when I celebrated my 34th birthday," she recalled.
"I feel more peace, strength, and connection this time
"It reminds me of the Ramurai proverb. 'When you run on the Earth and with the Earth you can run forever.' I'll be channeling this feeling."
2023 optimism
In an earlier post, Herron recalled the difficulties she faced at last year's Western States and how overcoming those challenges, the support of her team and best-ever finish has left her with high hopes for this weekend.
"Each time has been it's own journey, striving to be 100% healthy and prepared, and finally crack the code. Last year I struggled with the start of perimenopause, debilitating menstrual cramps and nausea, and my period deciding to start after Foresthill (62+ miles).
"As ultrarunners, we focus on controlling what we can control – which is our attitude and mindset. I credit my crew and all the good humans on the side for getting me to the finish last year in 8th place.
"I'm proud and empowered by my finish and coming back as F8 this year.
"I feel very positive and optimistic going into Western States this year. I keep working my way to the top. I have an amazing team of support behind me. I'll keep showing up, give it my best each time, and believe in the dream."
The 2023 Western States begins at 5am (local time) on Saturday, and will see Herron take on fellow American star Courtney Dauwalter, who won the 2018 edition.