Camille Herron admitted that snowy conditions got the better of her as a fourth Western States bid ended in a DNF.
The decorated American runner bowed out just past the halfway point in the 2023 edition as compatriot Courtney Dauwalter stormed to victory in a course-record time.
Herron targeted this year's Western States after her DNF in 2019, 26th place in 2021 and eighth place in 2022.
Snow kryptonite
But cooler temperatures made it tough going early on in the UTMB World Series event, which features more than 18,000ft of ascent, and she was ultimately forced to concede defeat to the snow.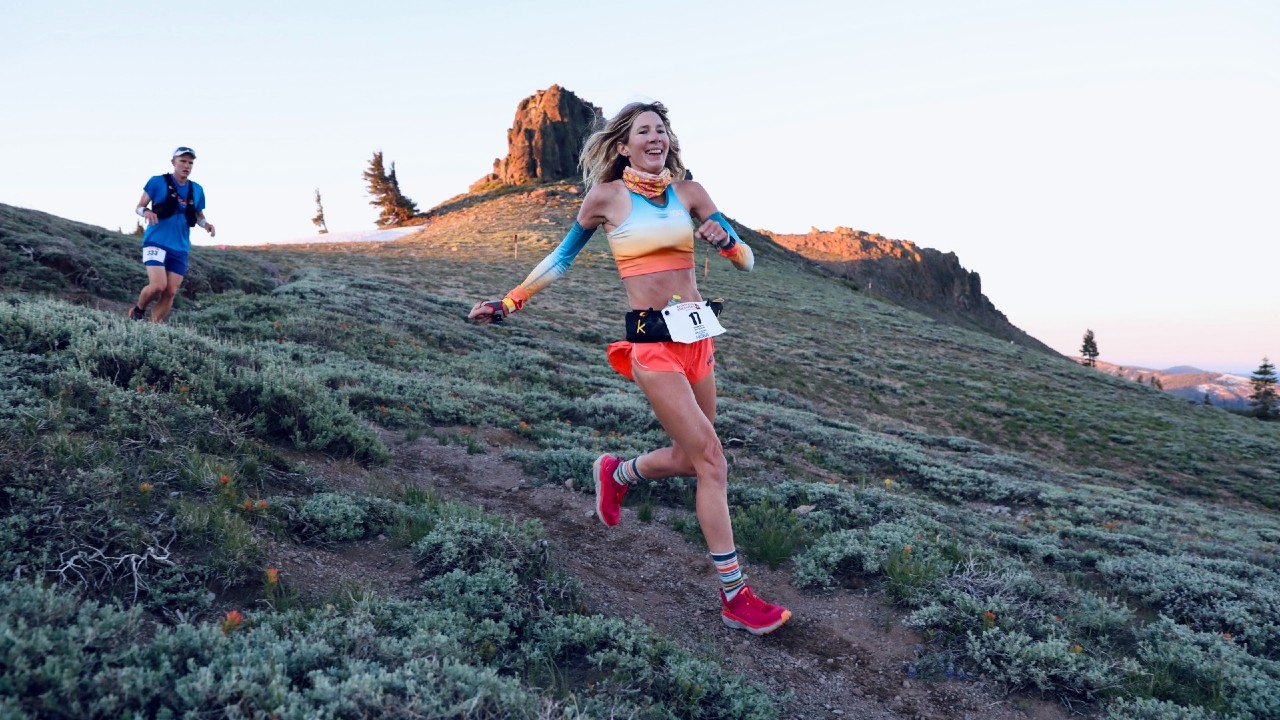 "I fought 12 rounds with the snow, and the snow won," she wrote on social media. "I got through the snow better than in the past, but I'm battered and bruised (but not injured).
"I gave it my best effort to shake it off, keep going, and stay positive.
"My PT friend, Tonya K Olson, at Michigan Bluff (55.7 mi) helped me make the decision to drop, and I'm at peace with it.
"Running through snow isn't my forte and feels like kryptonite to my unique gait. It doesn't suit my strength as a pure Ultrarunner, and that's OK.
"I had the courage to try again and know that I need to focus on what I do best."
Female excellence
Herron, who broke the women's world record for most distance covered in 48 hours in March, was keen to highlight the staggering pace the women's field produced at Western States.
"I'm so proud of the other women who got after it," she added. "Congratulations to Courtney Dauwalter for breaking legendary runner Ellie Greenwood's course record.
"Two women under the course record and 10 under 18:11 is mind blowing.
"Shout out to my @lululemon teammate Leah Yingling for finishing 9th in 17:49!"
"There's also several mothers in the top 10. It goes to show how far the sport has come, more professional support for women, and much more to come!
"Thank you to my crew, volunteers, community, friends, family, fans, and my sponsors for continuing to cheer me on."