Two of the UK's most iconic multi-day ultra races have announced they will offer shorter options to allow entrants to build up to the full versions.
Mountain running company Ourea Events are introducing the part-option for both the Cape Wrath Ultra (21-28 May) in the highlands of Scotland and the Montane Dragon's Back Race (4-9 September) in the rugged mountains of Wales, both of which have now opened for entries.
Cape Wrath Explorer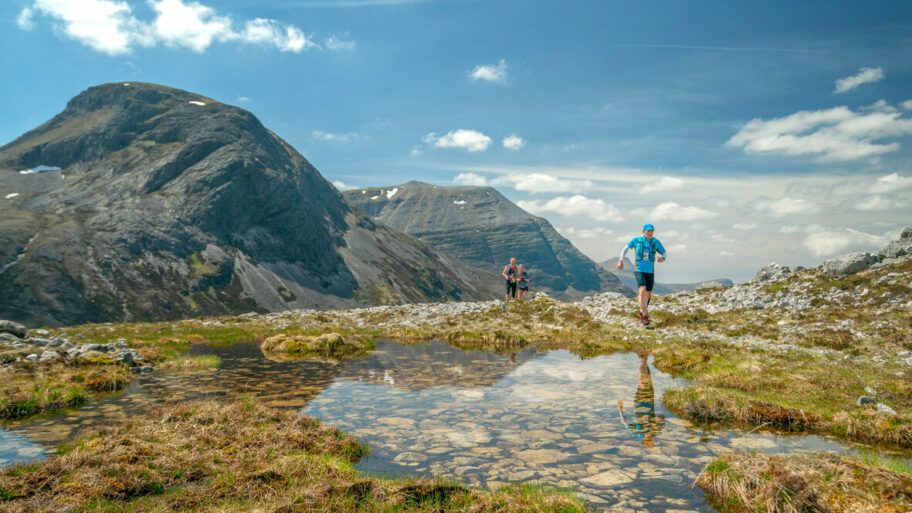 The Cape Wrath Explorer is a "choose-your-own adventure" event in which participants can decide to tackle part of the route each day, typically either the first half or the second half. Race organisers have built in flexibility so that runners can mix and match which half they attempt on any given day.
Each participant will still benefit from the full race infrastructure and experience, including the opportunity to cross the finish line at the Cape Wrath Lighthouse. The full Cape Wrath Ultra is an eight-day, 400km race to the most north-westerly point of the British Isles.
Shane Ohly of Ourea Events hopes that the Explorer event will "entice a few people to test themselves with a multi-day ultra and perhaps use the event as stepping stones towards attempting the full distance" which travels through some of Scotland's most spectacular landscapes.
Dragon's Back Race Hatchling
The Hatchling offers a similar opportunity to the Cape Wrath Explorer, where participants will take part in the first or second half of each day during the journey south along the mountainous spine of Wales, starting in Conwy Castle.
The participants who complete the challenge and finish in Cardiff Castle six days later will earn a special Hatchling memento and will get an insight into what it is like to take on what its widely considered to be one of the toughest multi-day mountain running events out there.
The full course includes 17,400m of ascent, taking in peaks such as Yr Wyddfa, Tryfan, Cnicht and Cadair Idris over 380km of running. Ohly, speaking about the addition of the shorter races, added that "we know the running public's interest in ultras is greater than ever" and the company hopes that the offer of more inclusive events will mean a greater number of participants over the next few years.