Laura O'Driscoll (IRE) regained first place in the women's race on day five of the Cape Wrath Ultra as overnight leader Despina Berdeni (GBR) pulled out with injury. 
Graham Walton (GBR) still led the men's race, but saw his advantage cut to less than eight minutes by Thomas Øderud (NOR) as runners started the second half of the eight-day event.
Day five saw racers leave Kinlochewe to cover 40.9 km and 1,070 metres of ascent working through isolated glens before overnighting at Inverbroom, just short of Ullapool.
Berdeni had a one hour 13 minute lead over O'Driscoll at the start but problems with her shins led to her having to pull out, handing the lead back to O'Driscoll who has been bravely battling her own injury problems.
O'Driscoll had led after day two, but feared an ankle injury sustained on day three might end her race. 
However, she finished day five with almost a three-hour lead over Vicky Savage (GBR), who climbed from third to second and was the fastest woman on the day. 
Despite the challenges, O'Driscoll remains upbeat. "I'm grand – ankles are still knackered so it's a lot slower," she said.
'It was cold on top. I'm not exactly full of positivity but I'm very happy now. Every day I say, 'okay this is my last', but here I am. I opened my ultra-mail this morning, and I was very much 'will I, won't I?' Then after that I felt I had to keep going."
Claire Gordon (GBR) climbed to third in the women's race.
Walton led Øderud by 13 minutes at the start of the day, but the Norwegian cut that gap to 7 minutes 34 seconds.
David Barry (IRE) retains third place, but lost ground on the top two.
At 64.7km, day six is the longest stage of the race and will see runners enter some very remote and rough, high ground as they proceed from Inverbroom to Inchnadamph.
It features 1,200m of ascent and is rated as difficult on the event website.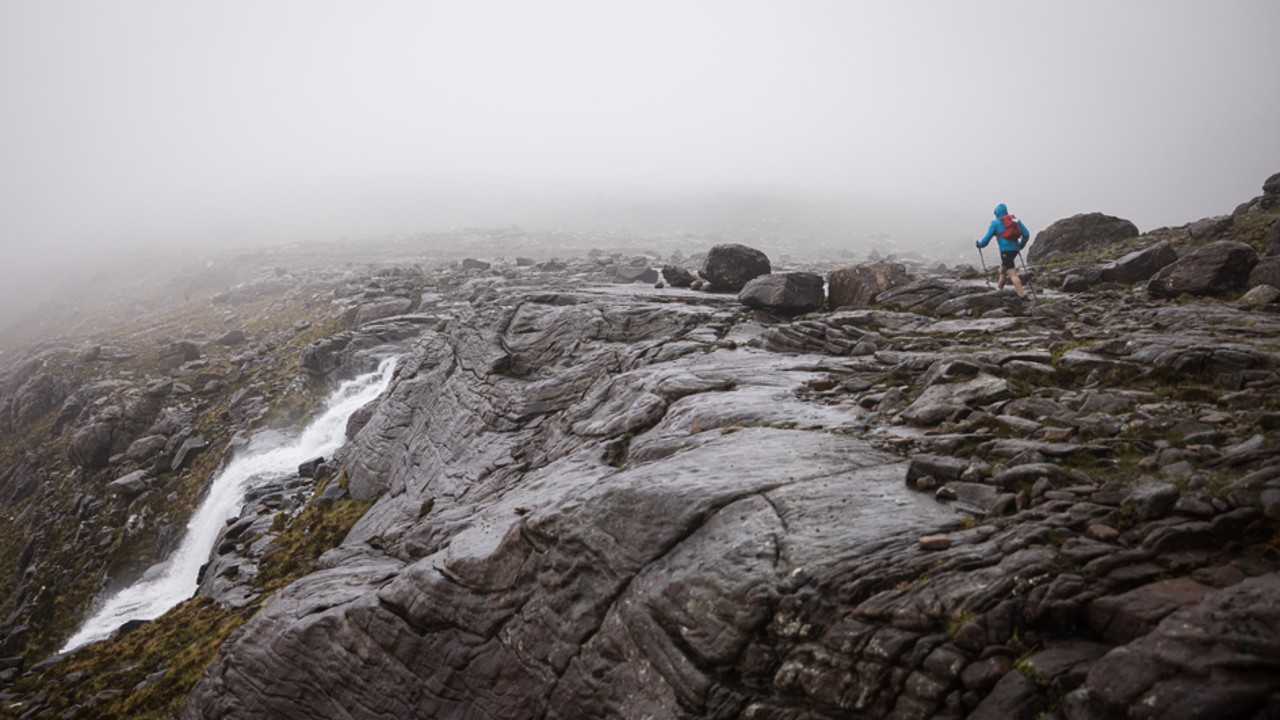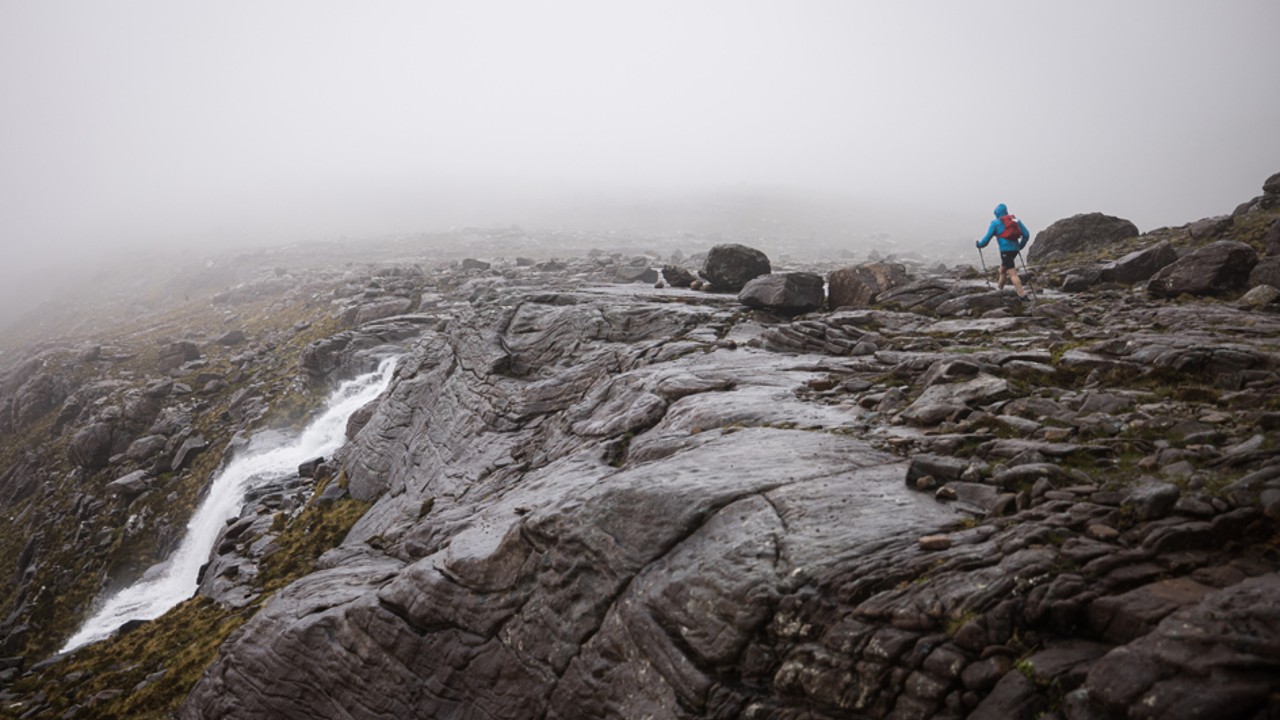 Competitors faced brutal conditions on day four of the Cape Wrath Ultra – ©cape wrath ultra & no limits photography.jpg
Men's race
1 Graham Walton 30:55:15
2 Thomas Øderud 31:02:49
3 David Barry 32:21:57
Women's race
1 Laura O Driscoll 34:46:17
2 Vicky Savage 37:37:58
3 Claire Gordon 39:53:36
You can follow the progress of the runners here