Graham Walton (GBR) and Despina Berdeni (GBR) moved into first place in the men's and women's races at the end of the third day of the Cape Wrath Ultra.
Walton finished in 20.53.29 just 26 seconds ahead of second placed Thomas Øderud (NOR) 20.53.55in. David Barry (IRE) was third in 21.16.45
Simon Roberts, who had led the field over the first two days, withdrew after picking up a knee injury on day two.
He said: "After all that hard technical running we had to do yesterday, lots of bog, steep descents, I fell over on a nice flat piece of forestry trail.
"Just tripped over my foot. It was a stupid fall, but I damaged my knee and shoulder.
"I was loving the adventure so far. I had a small taste of the Highlands so I am really gutted I'm not going to see the rest of it."
Berdeni had started the day 30 minutes behind day two leader Laura O'Driscoll (IRE) but finished more than 13 minutes ahead in 21.43.26 with O'Driscoll second in 21.56.55 and Vicky Savage third in 24.28.08.
Despite completing day three, O'Driscoll believes an ankle injury sustained on the course will likely stop her from competing on day four.
"You never know, miracles could happen," O'Driscoll commented.
"It was a good day apart from that. It happened at about 30km, but then it got progressively worse, obviously from running on it.
"I'm just raging. I would have loved to race that – it was such a nice course."
Although Day three is not the longest at 68km, it is regarded as one of the toughest with over 2,300m of ascent from Kinloch Hourn to Achnashellach.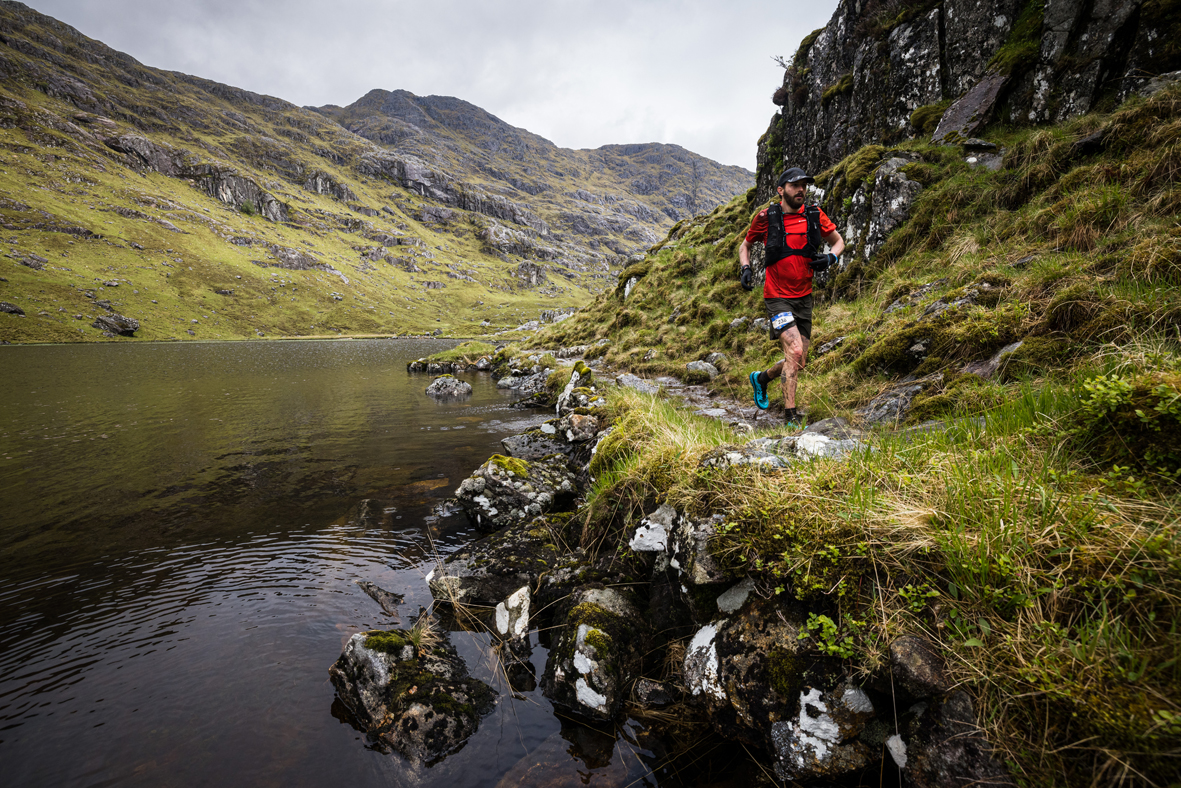 Day four is the most mountainous section of the route with 1,298 metres of ascent across the 33.8km route.
Men's race
1. Graham Walton 20.53.29
2. Thomas Øderud 20.53.55
3. David Barry (IRE) 21.16.45
Women's race
1 Despina Berdeni 21.43.26
2. Laura O Driscoll 21.56.55
3. Vicky Savage 24.28.08
You can follow the progress of the runners here.