Courtney Dauwalter is in a world of her own when it comes to ultrarunning and, at the 2023 Hardrock 100, she has the chance to make even more history.
Fresh off the back of her Western States 100 win, the current Hardrock 100 title holder will compete in the historic race once more as she attempts to make even more history by becoming the first person to claim both titles in the same year, the races just three weeks apart.
It would be an unprecedented feat- but if anyone can do it, the record-breaking Courtney Dauwalter can.
"Listen to my body"
At this year's Western States 100, Courtney Dauwalter not only picked up her second title but set a record women's time, breaking the 16-hour barrier as she ran a 15:29:34 .
The year previous she also set the fastest women's time ever at the Hardrock 100 as she completed the clockwise route in a time of 26:44:38.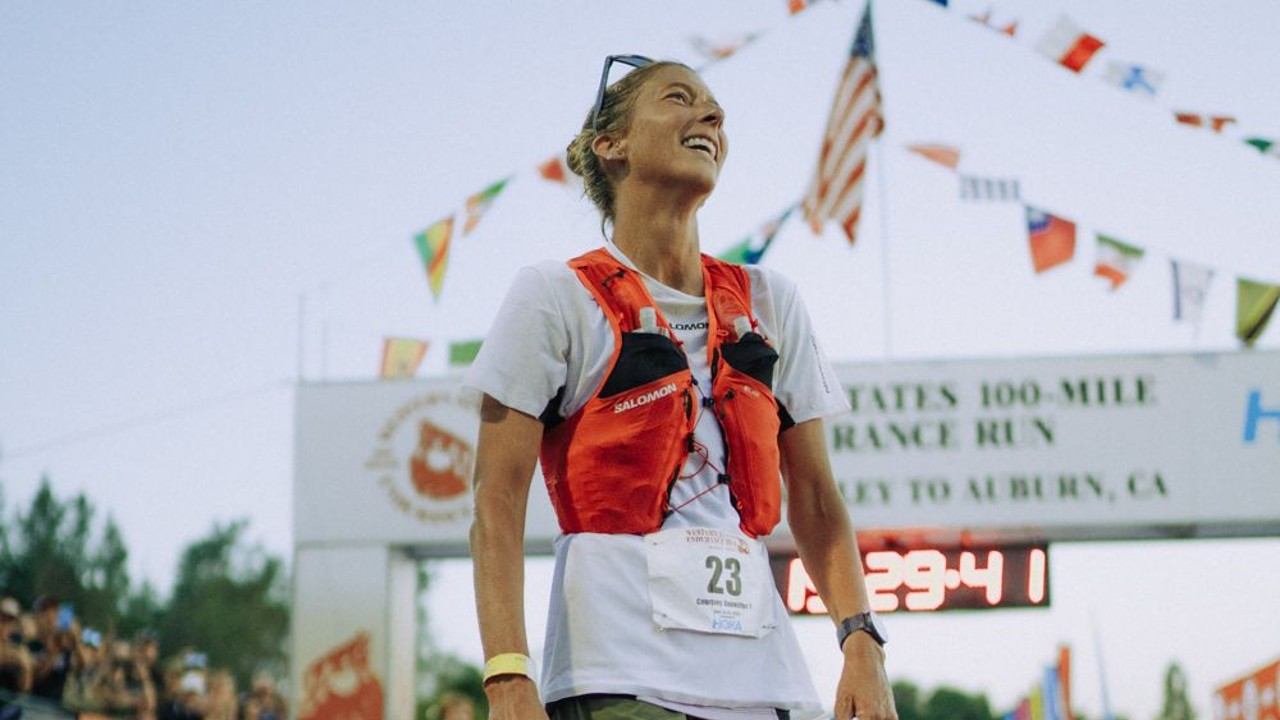 Add to that her two UTMB Ultra-Trail du Mont-Blanc victories, along with her women's record time of 22:30:54 set in 2021, and the scale of Dauwalter's dominance over the modern world of women's ultrarunning is clear to see.
And yet an unprecedented triumph of victories in both the Western States and Hardrock 100 in the same three weeks, let alone the same summer, would perhaps eclipse all that she has achieved previously.
"Two weeks down, one to go…" Dauwalter shared on her Instagram this weekend.
"The time between Western States and Hardrock 100 is flying by!
"Going into this summer challenge, I had no set plan for the recovery. (Surprised?)
"The basic idea was to listen to my body, take care of my brain, and get as recharged as possible."
Not just a "Summer Challenge"
What Courtney Dauwalter describes as a "summer challenge" is better understood as something previously though impossible.
The Western States 100 covers 100.2 miles through the Sierra Nevada mountain range in California, and has nearly 5,500m of elevation gain.
This year it took place on Saturday June 24, and now just three weeks later the Hardrock 100 is set to start on Friday July 14, posing runners with a challenge of over 10,000m of elevation gain across 102.5 miles of the San Juan Mountains of Colorado's famous Rocky Mountains.
In short, that means within three weeks Courtney Dauwalter will have run over 200 miles with over 15,000m of elevation gain- and will potentially have won both titles.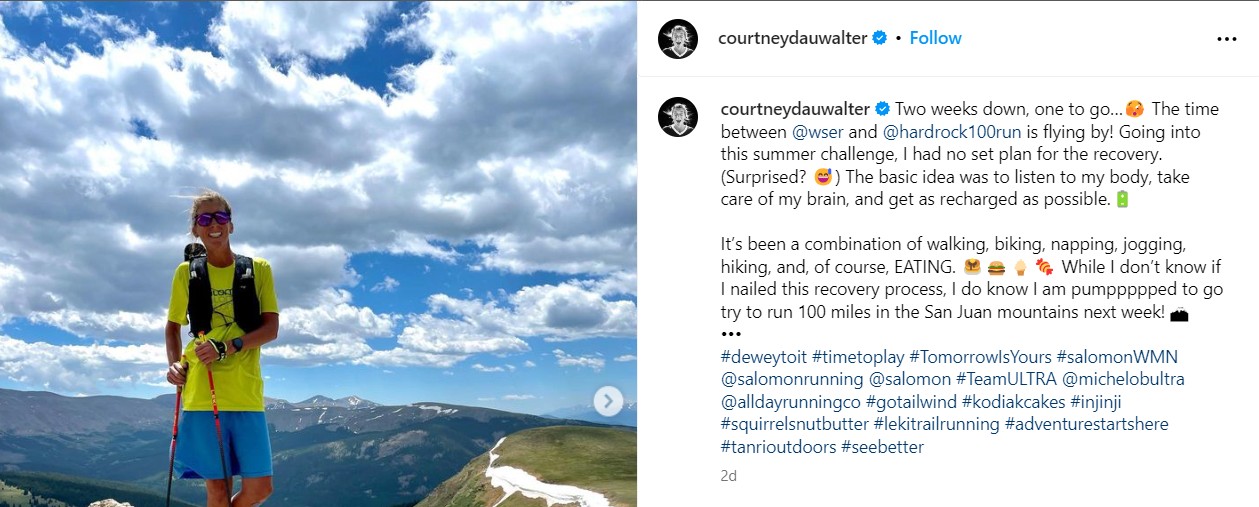 So how does an elite runner prepare for such a physically demanding challenge while simultaneously recovering from a record-breaking run?
"It's been a combination of walking, biking, napping, jogging, hiking, and, of course, EATING," Dauwalter revealed.
"While I don't know if I nailed this recovery process, I do know I am pumped to go try to run 100 miles in the San Juan mountains next week!"
You can read everything you need to know about the Hardrock 100 ahead of the 2023 addition in our race explainer HERE.