British ultarunner Damian Hall has finished sixth in the Cervino Matterhorn Ultrarace, a 100 mile ultra marathon on the Swiss-Italian border.
A four-time finisher of the UTMB, and winner of the 2023 winter Spine Race, Hall said he was using the race around the Matterhorn Mountain in the Alps as a training exercise ahead of future challenges.
Across its total distance of 173km, the Cervino Matterhorn Ultrarace takes place at high altitude, with an average elevation of 2242m, and a total elevation gain of 11,550m.
"What a blast"
Damian Hall is one of the most decorated ultrarunners in Europe, let alone in Britain.
His 2023 Spine Race win saw him set the new course record at the age of 47, but the Cervino Matterhorn Ultrarace offered up a unique challenge for the experienced runner, which he said ranked among his most difficult.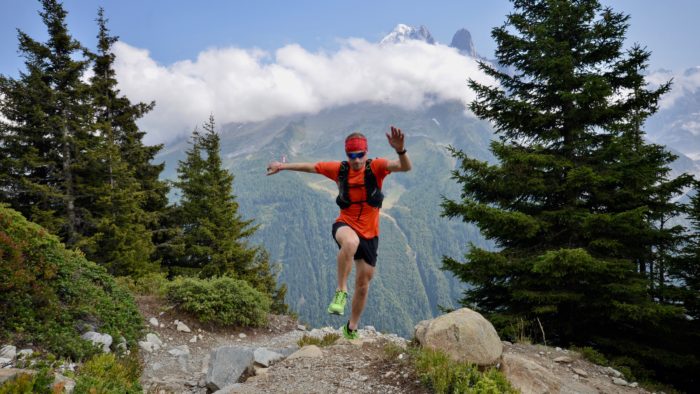 "Boulder fields, glaciers, two-hour descents," Hall shared on his Instagram, "Cervino Matterhorn Ultrarace is the most technical and toughest hundred I've done.
"But what a blast… placed sixth, in 30hrs and change."
The location of the Alp-based race was clearly an influencing factor for Damian Hall when choosing this race.
Last year he participated in the Tor des Géants and led until around the 15-hour mark when he began to fall back, eventually finishing 12th– but he hinted that he might be making a return soon.
"What a bloody gorgeous course (which, neatly, includes sections of the well-skill Ultra Tour Monte Rosa and is a couple of goal-kicks from Tor des Géants)," he said.
Practice makes perfect
Damian Hall is a vocal environmentalist and activist, and travels to all his races as environmentally friendly as possible.
That means sometimes, less-than-optimal public transport can prove to be an issue
"Top five would have been better," Hall said of his performance "But it was a training race [and] most runners around me seemed to have finished second at the Tor.
"Some pre-race elements were sub-optimal (cancelled buses, et al, boo hoo)."
But the high-altitude race on European trails will prove invaluable experience for Damian Hall as he continues to look ahead towards future races.
"It was brill practice for fueling at altitude (mostly went well), a test of whether hitting the sauna is a good substitute for altitude training (for me, it seems so), and legs felt ace," he said.
"Though it was a reminder that while I'm probably a reasonable technical runner, I'm not as good as some (requires work).
"But, man, that was FUN. And a little bit cheeky."