Damian Hall and Jack Scott crossed the line together after 268 miles of a typically dramatic Montane Spine Race but it was Hall who took the victory after Scott's penalty for a navigational error earlier in the race.
Scott's costly mistake – when he deviated from the course on his way to CP5 in Bellingham – resulted in a 48 minute time penalty, reduced to 40 minutes after a samaritan act "for stopping to assist another runner in need" according to Race HQ.
That was known well before the two inov-8 athletes ran a large chunk of the closing stages together in what is dubbed 'Britain's most brutal race', Hall stopping the clock at the finish in Kirk Yetholm in 84 hours, 36 minutes and 24 seconds. The pair had a gap of over 10 hours to the rest of the field, with Douglas Zinis (GBR) and Joe O'Leary (IRL) also crossing the line together to take joint third.
Historic win for Hall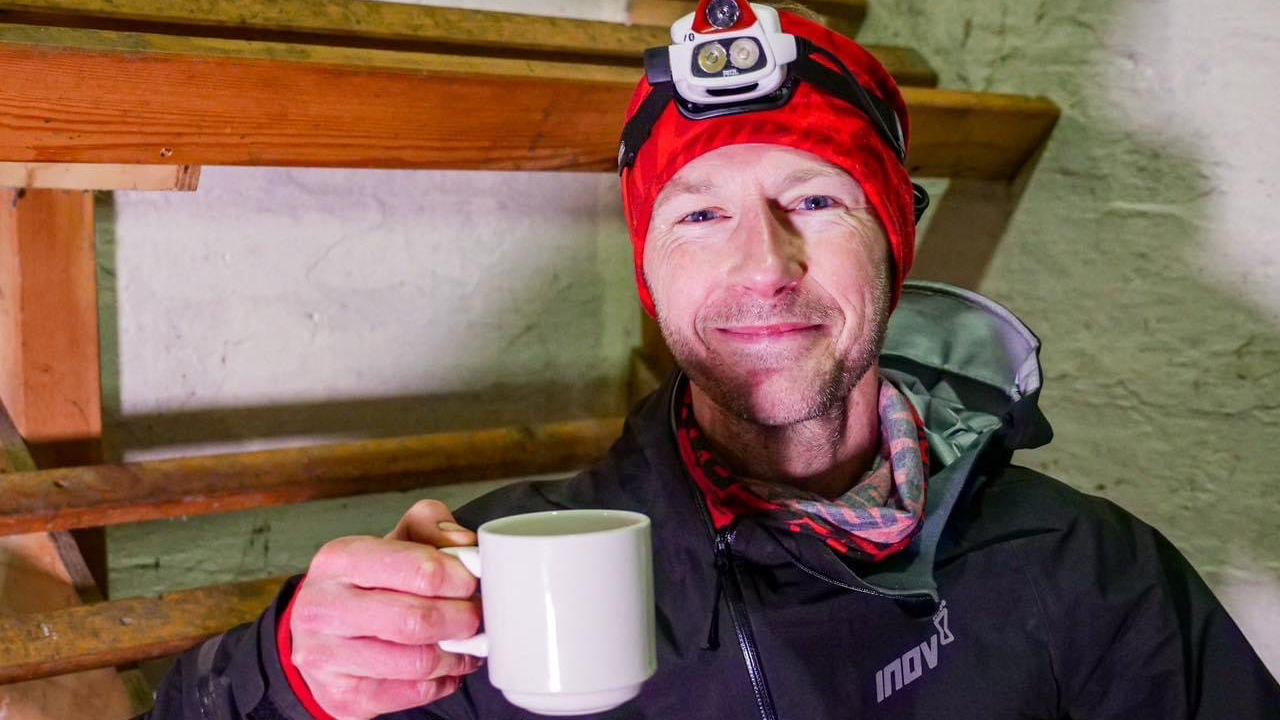 It was another epic ultra-running display from the 47-year-old who has set numerous race records and fastest known times on some of the UK's toughest courses, including the Pennine Way which the Spine Race route follows.
But this was his first Spine Race triumph and was especially sweet as a groin injury forced him to retire from a winning position in the race 12 months ago after more than 180 miles.
There was no such misfortune this time as he won in dominating fashion, saying: "Retiring last year with an injury really frustrated me so I wanted to come back and do better. It's been an incredible race.
"I thought we were going to have a nice time running together but every time I saw Jack he seemed to keep pushing harder. Over the Cheviot Hills we were knee-deep in snow for about 10 hours. Jack pushed me right to the end."
Hall had led from the outset alongside Kim Collison, who would retire on day two, and for much of the event was inside the record time of 83:12:23 set by Jasmin Paris in 2019.
He would later drop off that pace – not surprising given the snowy and icy conditions – but he was to the fore virtually throughout and coped with just two hours and 20 minutes of sleep over the course of the 268 miles.
And both he and Scott were well inside the previous best male time, set by John Kelly when he recorded 87:53:57 in 2020 – with Kelly quick to congratulate them on social media (see below).
Here's how the men's race unfolded day by day.
Montane Spine Race Results, Sunday 15 January 2023, 268 miles
MEN:
Damian Hall (GBR) – 84:36:24
Jack Scott (GBR) – 85:16:24
Joe O'Leary (IRL) – 96:50:53
Douglas Zinis (GBR) – 96:50:53
Mark Potts (GBR) – 101:04:19