Debbie Martin-Consani has enjoyed a long and distinguished ultra-running career, but she has no doubt victory in the 2022 Montane Spine Race ranks among her greatest achievements.
Although she finished almost three hours clear of second-placed Elaine Bisson after completing the 268-mile course in 104hrs 8mins, Martin-Consani said she was pushed all the way to the title.
But despite having begun the year in such style, the 45-year-old from Glasgow is not yet sure whether she will target any other big races in 2022.
Martin-Consani, who is known as 'RunDMC' which is referenced in her Twitter handle, already had victories to her name in events such as the Grand Union Canal 145-mile Race, the Montane Lakeland 100, White Rose 60, the Thames Path 100, South Downs Way 100 and North Downs Way 100.
Added to that, she has represented Scotland and Great Britain in 100K and 24-hour races, and completed the Tor des Geants, Ultra Trail du Mont Blanc (UTMB) and Spartathlon.
Up there with top achievements
Speaking to RUN247, Martin-Consani said: "Next month marks my 20-year anniversary since my first run, so I've packed in quite a lot. But winning The Spine is definitely in my top five greatest achievements for sure!"
She took the lead in the early stages after Sabrina Verjee, the 2020 champion, retired at Horton.
And while she took full advantage, Martin-Consani said she did not have victory in mind when the race began in Edale.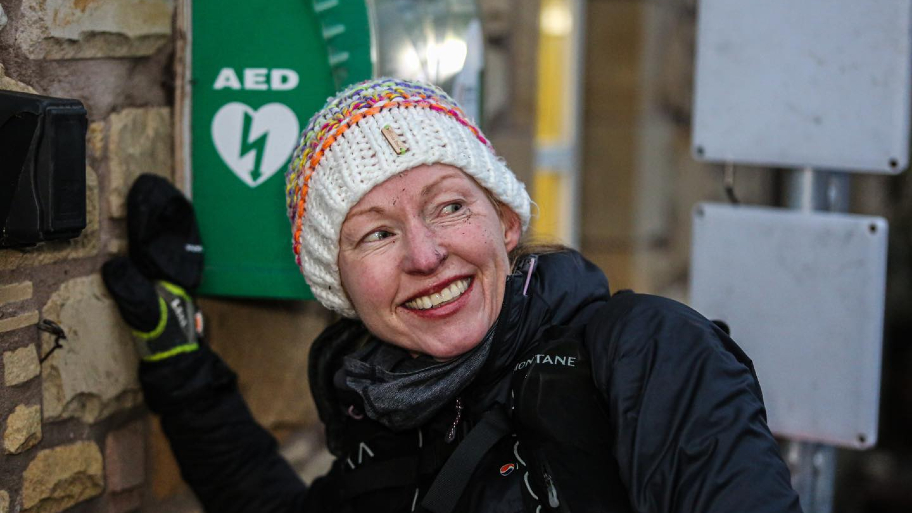 "I had not targeted it at all," she said. "To be honest, I couldn't even articulate the reason why I was going back for a second time.
"I had no major aspirations other than to control my own race and to do the best I could," which echoed the mindset of the first man across the line Eoin Keith.
Martin-Consani's Spine Race debut came in 2020 when she finished second in 118hrs 36mins, more than 10 hours behind Verjee. How did she find it second time around?
"It's so hard to compare year-to-year on a race like The Spine, as external factors play such a huge part," she said.
"In 2020, we had Storm Brendan, which hit on the Monday. I spent more time in checkpoints.
"This year, most of the bad weather was front loaded, so the remaining days were fairly pleasant. Both events were really muddy. A permafrost would have been lovely!"
Learning from experience
Tactically, though, Martin-Consani was more aggressive this time around, no doubt benefiting from her debut outing.
She said: "In 2020 I was all about the finish and I managed myself to focus on getting to the end.
"This year, I could afford to be a little less cautious – and not make the same mistakes I did last time.
"Last time, I was comfortably in second position. This time I was pushed to the end by Elaine, which was definitely not what I intended to do in the race!"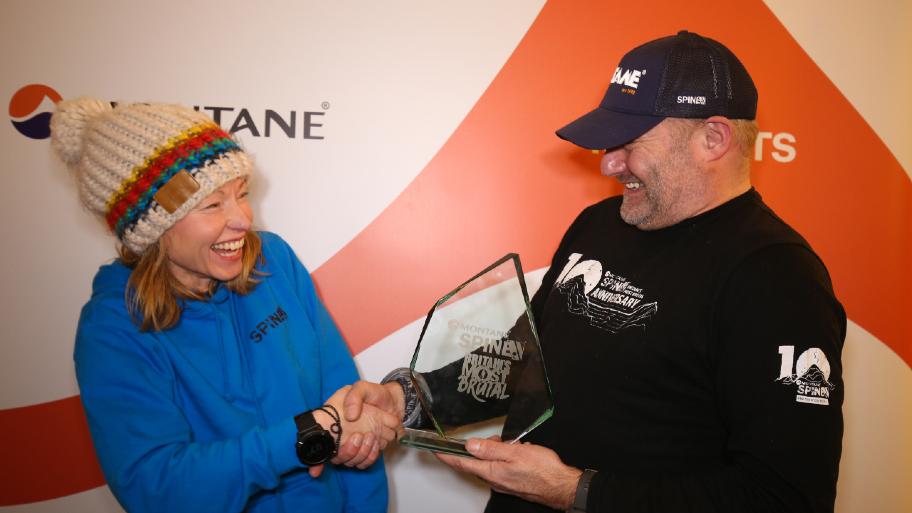 Martin-Consani is clear that it is The Spine Race's reputation that attracts people, despite the state it leaves competitors in at the end.
Physical challenges
Describing her own experience, she said: "As expected, I was utterly broken.
"I had problems with my back from the last checkpoint and across The Cheviots.
"It really came to a head on the short road section outside Kirk Yetholm. Physically, I was in a bit of a mess, because I'd given everything I had to get there.
"I was absolutely delighted though. I couldn't have done any more and I was happy and content throughout the race – and that's the best you can hope for."
Even for those who have dipped their toes in the waters of ultra running, it is hard to understand the toll racing the Spine leaves on the body. So, how will Martin-Consani recover from this?
She said: "I've done Tor des Geants and The Spine and I would say it's two to three months before I start feeling spritely again.
"The fatigue can hang for quite some time, but I can usually run and train from about seven to 10 days after. It just feels a bit sluggish for a while."
Blank canvas
Recovery notwithstanding, Martin-Consani is considering a lower key approach to the rest of 2022.
"Where do I go from that?" she said.
"I don't have any plans yet. I was waiting to see how recovery goes first.
"During lockdown, I enjoyed micro adventures, so I might do more of them, rather than organised races. I've got a blank canvas for now."