We're really getting into the trail running season now and there are two big trail races taking place this week. One of them is taking place all week!
Cape Wrath Ultra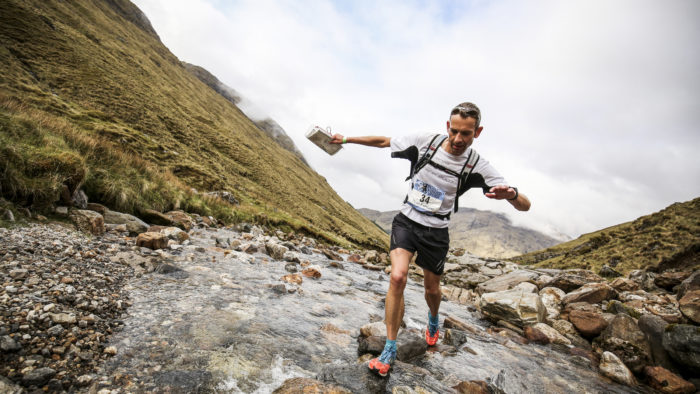 This race starts on Sunday 20th May and finishes on Sunday 28th May. 190 runners will set off from Fort William and finish on the cliffs at Cape Wrath, the UK mainland's most north-westerly point, taking in 400km of the wilds of Scotland. Along the way they will climb 11,000m and complete 100 river crossings.
The 8 stages range from an 'easy' 23 miles on day one to get the competitors warmed up to longer days of 35 to 45 miles. Cut-offs apply and the longer each stage takes, the less recovery time for the runners!
The race director is Shane Ohly, who also puts on the Berghaus Dragon's Back Race. It has only been run once before, in 2016, when the feedback from runners was really positive. Shane says of the race
"The Cape Wrath Ultra is an extreme challenge with runners crossing some of the wildest and remotest terrain in the UK. It's not a route designed to cross or climb mountains but to take the natural line through the mountains. We have created a logical route dating back to ancient times."
We will be reporting back from the race as this editor is running it!
You can dot watch at www.capewrathultra.com/
Annecy MaXi-Race
One of our favourite trail races, the Salomon GoreTex MaXi-Race, takes place from May 25th to 27th. This race continues to go from strength to strength each year, but remains less commercial than some of the other big European races.
They've added more races to this event over the years and this year's has: a 116k race, an 85k race, a marathon, a 17k women's only race, a 14k short race and a (4k) vertical kilometre! They also have relay options and a children's race.
It's an absolutely spectacular setting for a race, with the Lake as a centrepiece and the mountains as the backdrop. All the races finish at the lakeside, which is also where the race village is, and it provides a great opportunity to rest weary legs in the water at the end of your race.
Our contributor Natalie White will be running the marathon and reporting back. Last year she won the women's 17k race, which provided the image at the top of this article!
You can find all the race information here.