The ITRA (International Trail Running Association) world rankings feature legends of the sport at the top of both the the men's and women's lists.
And in the former there's been a significant move, with Britain's Jon Albon jumping up from third to the very top of the standings on the back of a superb season so far.
RUN247 readers will be fully aware of his victories so far this year, which include the Marathon du Mont-Blanc, and that's now been followed by a course-record success at the Stranda Fjord Trail Race over the weekend.
He's already a 14-time World and seven-time European Trail, Ultra, Sky Running and OCR champion and is attempting the UTMB triple – he won the OCC 55km distance in 2021 and is targeting the CCC 101km course this year and then the 171km Ultra-Trail du Mont-Blanc in 2023, the pinnacle of the sport.
His performances this season mean he's leapfrogged Kilian Jornet and Jim Walmsley to head the way in the ITRA rankings and we caught up with him to reflect on his latest achievements, all the more impressive as he's had to shake off a bout of Covid this summer.
Going with the flow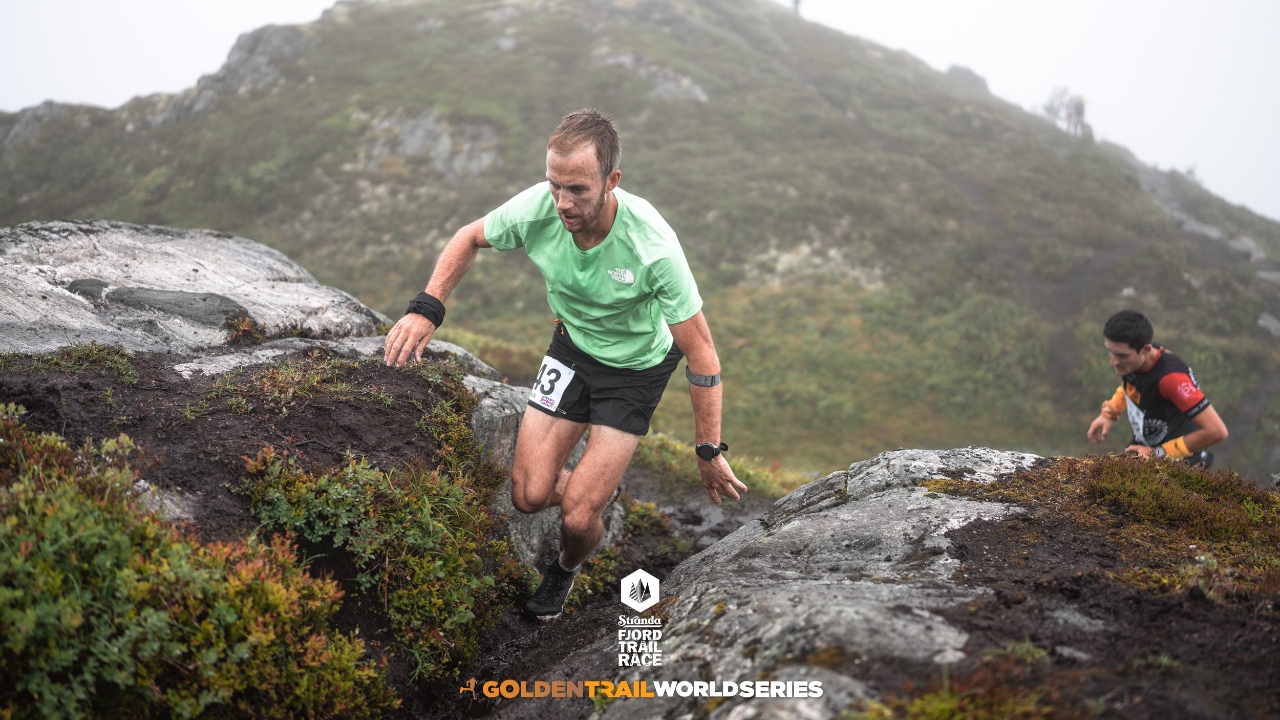 And he admitted it had been a relatively last-minute call to race in Norway, explaining: "So Stranda wasn't really ever part of the actual race plan. But then about a week before, Henriette [Ed: Jon's wife] just kind of said it's only two hours from home, it would be a really fun race, we only live once – so before I knew it we were entered!
"I actually knew the course pretty well as I'd done the longer version of the race, which goes on the same course, in 2017 so I felt relatively well prepared even though I was just coming out of quite a short but hard training block.
"I was really happy to give it a go and was actually really interested to see how the European athletes were going to handle the much more wet, swampy, boulder field-type trails that we have up in Scandinavia rather than the nice, clean, smooth trails down in southern Europe. And also the difference in weather – being really cold and wet as opposed to nice hot, dry and sunny.
"We drove over the day before the race, just slept one night there before, and then got cracking. It was actually a pretty short course compared to what I'm used to, only 25 km, but the course record was still somewhere around two hours 30 minutes. So still taking relatively a lot of time because there is 1,700 or 1,800 metres of climb and very technical swampy trails and in some places there's literally no trails, it's just over boulder fields."
Playing to strengths
And so to race day, with Jon saying: "The first three K were on gravel road – 10% straight away – and having had Covid four or five weeks ago I was really interested to see how it would be to push in a race.
"And thankfully I felt relatively controlled on this gravel road and then once we got into the terrain, my heart rate was a bit high, but I still felt I had good control in the legs and I was never more than 200 meters behind the leader who was Bart Przedwojewski, a Polish Salomon runner who I haven't raced before, so a bit of an unknown to me.
"And coming into the first aid station with half the climb done, I sort of made contact with the front and was then in the lead pack up to the top.
"So there were a lot of us altogether and I knew there were some really strong descenders I've never raced before.
"So turning around, I knew I had it all to do on the downhill and that was where I could make my move. So I just started hammering. I got a bit of a gap on this first section, which was mainly loose boulders and wet rocks – and then never looked back.
"There were a few climbs, a lot of flat swampy sections and I just kind of used my obstacle racing and orienteering-type skills and managed to build quite a sizable gap.
"So I actually managed to be able to relax a little bit on the final descent, just to take it extra carefully and make sure I didn't make any big mistakes because it was really treacherous conditions."
It all meant he had complete control of the race as the finish line approached, adding: "Across the line, I think I had something like two minutes, 50 seconds ahead of second place and my second Golden Trail World Series race win, so it was a lot of fun.
"I did kind of think that it was mine to lose, considering I should be a lot more comfortable in that sort of terrain than a lot of the other athletes, but still, it's a pleasure to win.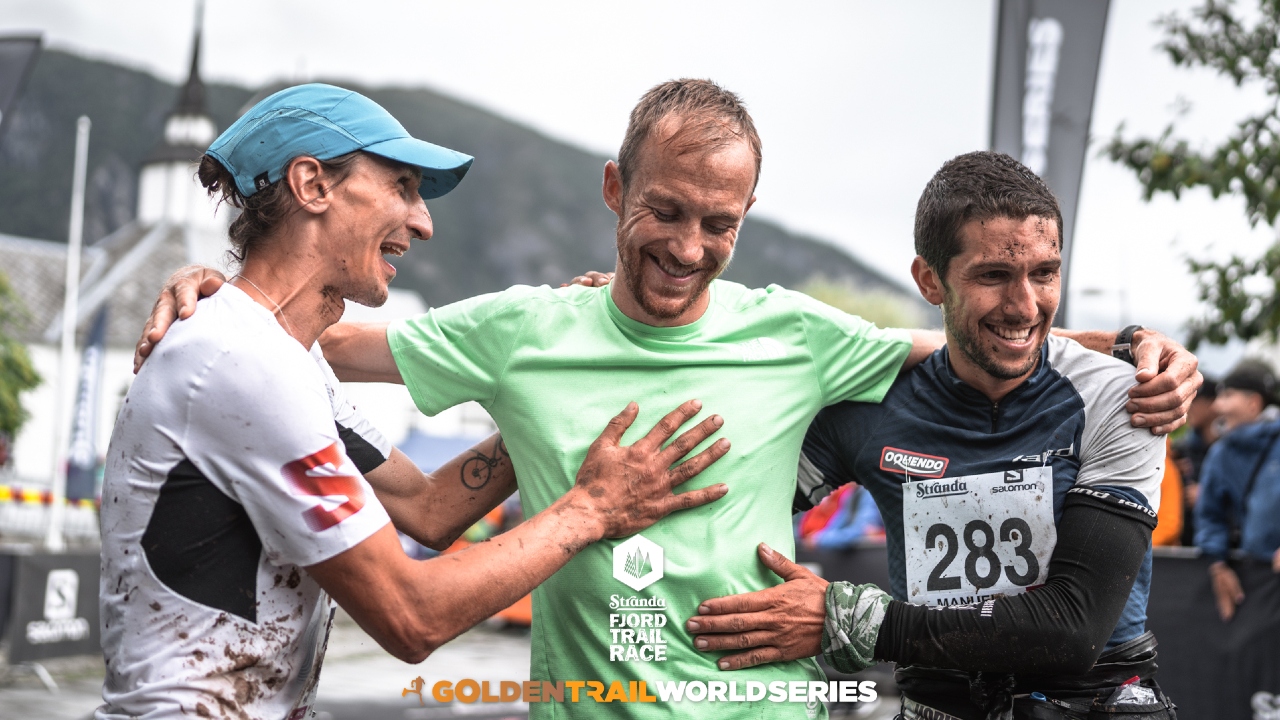 "I'll now take the season as it comes from here. The big question mark is Sierre-Zinal now, which is actually this coming Saturday, but I'm kind of erring towards not doing it and concentrating all my efforts on CCC, which is in just under three weeks time.
"I don't think doing another marathon time effort this weekend would help that preparation. So thinking about not doing it, but still deciding."
Jon is a member of the North Face trail running team and you can learn more from him via the Albon App, a unique coaching platform for Apple and Android devices.