RUN247 columnist Jon Albon, who has moved up to #1 on the ITRA world standings, continued his stellar season with victory in the Stranda Fjord Trail Race this weekend, billed as the most technical race in the Golden Trail World Series 2022.
That was underlined as rain, temperatures hovering around 0°C at the top, steep climbs, rocky downhills, mud, and more greeted the runners as Albon and Sophia Laukli emerged victorious.
And Albon has now overtaken Spain's Kilian Jornet and American Jim Walmsley in top spot in the International Trail Race Association rankings, which feature over 1.7million runners.
All on track for CCC
It was Albon's second GTWS win in a row, following his recent success at Marathon du Mont-Blanc.
And it came in style as the The North Face runner, who has been living in Norway for more than seven years, broke the course record with a time of 2:24:02, nearly three minutes ahead of the rest.
He told us: "This was my second Golden Trail series race win and a lot of fun. I did kind of think that it was mine to lose, considering I should be a lot more comfortable in that sort of terrain compared to a lot of the other athletes.
"But still, it's a pleasure to win and I'll take the season as it comes from here."
His clear aim this year is the 101km CCC at UTMB Mont-Blanc, following his victory at the OCC last year.
That means it will be a tricky decision as to whether he races Sierre-Zinal next week – he discusses that and this latest success in more detail here.
Second went to Manuel Merillas (Team Scarpa, Spain) while Bart Przedwojewski (Team Salomon, Poland) rounded out the podium.
Laukli slaloms to victory
In the women's race, Sophia Laukli (Team Salomon, USA) showcased her star status.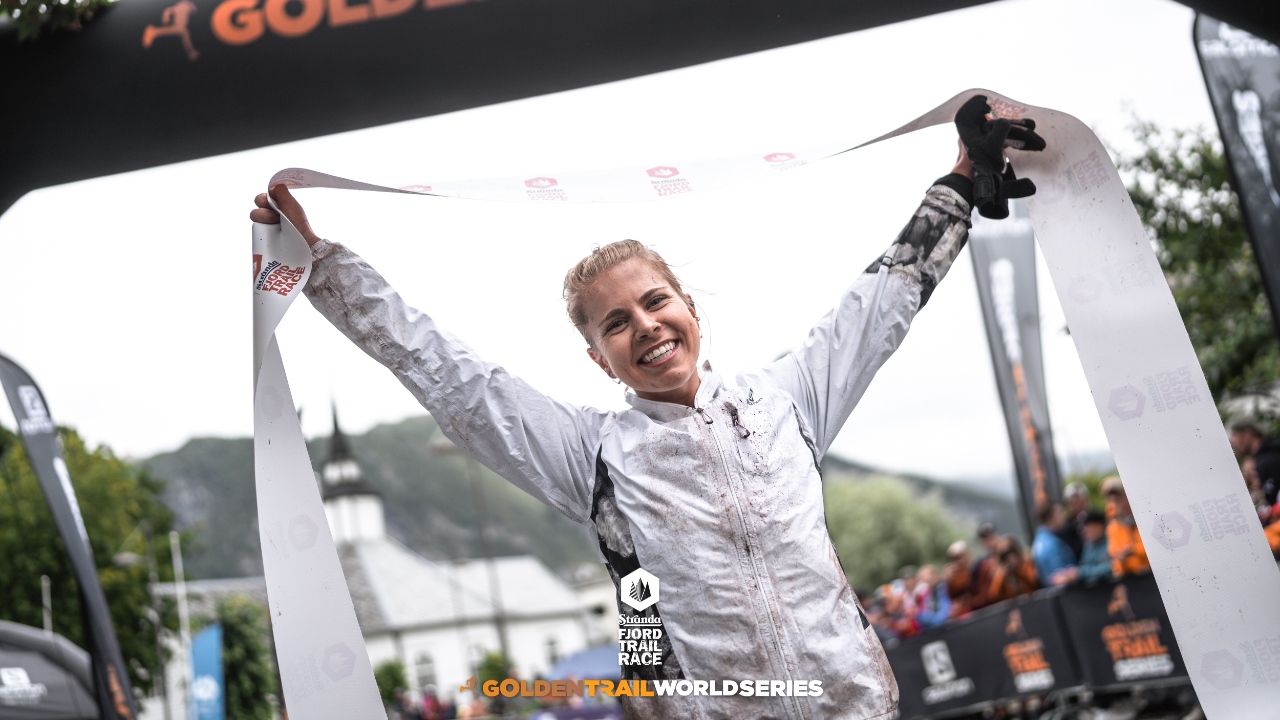 A member of the American Olympic Cross-Country Skiing Team, she has won many races in the USA, including the famous Broken Arrow.
And she translated that to very different terrain here winning by over two-and-a-half minutes ahead of Élise Poncet (Team Sidas x Matryx, France).
"That was definitely the hardest race I've ever done in my life," she admitted afterwards.
Emelie Forsberg (Team Nnormal, Sweden) took third place.