American distance runner John Kelly, as the last person to finish the Barkley Marathons, is an athlete with considerable knowledge about the race. The Tennessee native, who grew up down the road from the race venue at Frozen Head State Park, has by now competed at the Barkley on multiple occasions.
However, there was a time where Kelly himself raced the Barkley for the first time, and in an exclusive interview with RUN247 he shares his initial thoughts on the challenge, how he first heard of the race, plus the experience gained that let him come back even stronger on the year he eventually did finish.
We 'kind of knew about' it
Growing up in Morgan County, which is just down the road from Frozen Head State Park in Tennessee, Kelly shares that the Barkley Marathons was an event his family was aware of, but that it wasn't until the early 2010s that he was fully introduced to the concept of the race by a friend whilst hiking in California.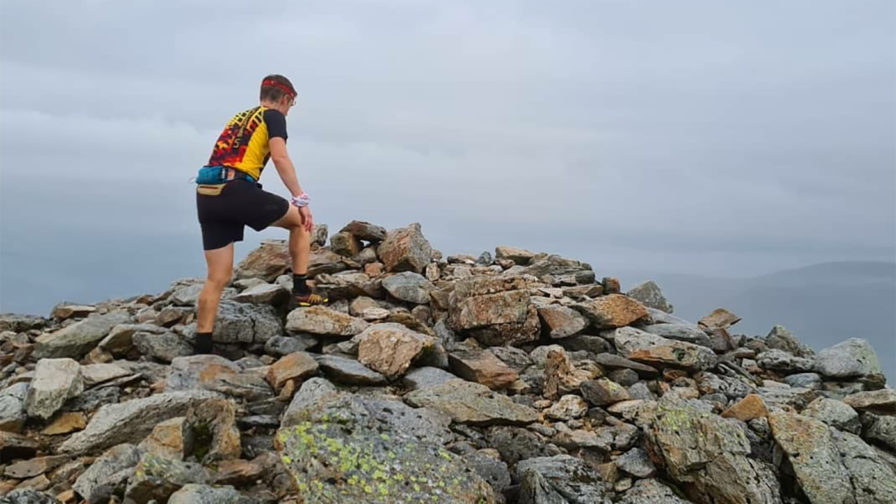 He said: "It's one of those things me and my family kind of knew about. That there were these people that came and did this thing out of the park each year but we didn't know much about it beyond that.
"I think it was later, when one of my friends showed me an article on it on the thru-hike to the John Muir Trail, which was actually about 10 years ago now, that I learned a little more about it."
Whilst the idea behind the race intrigued Kelly and planted a small seed in the back of his mind, the American admits that when he first heard of the race, it was something that he never thought he would be able to do.
"It was kind of in my mind that it would be really cool to do, but that I'd never be able to do that. Then I started to run and progressively got better and my thoughts kind of progressed from that initial place to eventually, well, maybe I could do that.
"The race was a huge appeal to me beyond the normal reasons as well, because it was essentially on my home turf, and it would allow me to represent the local community and go and explore some of the mountains that have been right outside my back door and I've never got a chance to see."
'No one accidentally gets into that race'
Reflecting on the decision to try and enter the Barkley, Kelly points out that the very nature of the entry process for the race, which is a challenge in itself, means nobody ever suddenly finds themselves at the start line in Frozen Head State Park completely unawares.
He explained: "No one accidentally gets into that race. It very much has to be a conscious decision to figure out how to apply and to get in. And yeah, once I did get in, it was to be honest quite a bit of a surprise for me that first year.
"Getting in was kind of a great moment and also a moment of panic, of crap, what do I do now? I was very early on in ultra running and didn't really know much of what I was doing and kind of just went out and tried to run all the hills all the time leading into the race."
In 2015, at his first Barkley Marathons, Kelly completed the "fun run", which is the first three loops of the race, and shared that his first experience was a great learning curve for future attempts, as he realised that it's not so much about succeeding at the Barkley as it is not failing.
"It's more kind of a matter of there are so many ways that you can fail at the Barkley, so it's learning what those ways are and kind of decreasing your probability of each one. That was definitely the case in my first year. Like I said, I didn't know what I was doing. I screwed up my nutrition and crashed really hard towards the end on that third loop."
"I actually had time to go back out, start again, but I couldn't. I came in about the same time as Jamil [Coury] and we ran most of that loop together, and he did start his fourth loop, but I did not."
"Then that next year, I had a navigational problem early on in the race that just put me in too large of a deficit on the clock to be able to make the five loops. So it's all about learning lessons and again, just reducing the chances for those different ways that you can fail."
In 2017, Kelly put together all of the lessons he learnt from those first two Barkley attempts, to become only the 15th finisher of the Barkley Marathons. To read more on just what that took, click here.