Ahead of the World Trail Running Championships, where Jon Albon is competing in the 40km distance race, the current World Champion and 2022 CCC by UTMB runner-up shares his reflections on the differences and commonalities in prepping for trail marathons versus ultra-distance events.
There are some differences between how I would prepare for a trail marathon, such as Marathon du Mont Blanc, and a trail ultra, such as the CCC by UTMB. Perhaps fewer than you might think though – and for many months of the year the training is exactly the same.
For both distances the most important training isn't done immediately before the event; it's performed many months in advance. The last couple of weeks / months are mainly used to "specify" or tweak the fitness you have been building throughout the year to suit the event.
It's therefore important to make a season plan, where you break the year into smaller training phases, so you know when you are trying to build your general fitness and when you are specifying that fitness to your event. We call these two phases 'base building' and 'sharpening'.
I am usually base building during the winter months and start sharpening between six and eight weeks before the event. It may feel pointless to be training for an event that is over six months away but this is exactly when the consistent work has to be put in.
My tactics for base building
The goal with base building is to create a big engine, work on your weaknesses and make yourself generally as fit as possible. You do this by consistently doing as much training as you have time for or can manage without getting injured / losing motivation. There are many different tactics to achieve this, these are some of my favourites:
Don't push too hard in training. When you push hard, you will need extra time to recover, which will limit how much training you can do and increase your likelihood of injury. You still want to vary the intensities you are training at, but keep most of it at either a recovery, easy or moderate effort and the harder training at a 'happy' / comfortably hard intensity (nothing over lactate threshold). This may mean that you need to generally make a lot of your training easier, allowing you to do more.
Use a form of cross training, such as cycling. This will allow you to extend the hours you can train for, whilst limiting the chances of running-related injuries.
Make training part of your lifestyle so doing it doesn't feel like a 'big deal'. Once exercising is part of who you are, the phycological effort required to go training will be far lower, making it easier to get out more often.
Take recovery seriously. You might have to sacrifice a few other things in your life but unless you can recover from the training you won't achieve the consistency required to improve. Sleep as much as possible, drink less alcohol and have a healthy diet.
Vary your shoes, running surfaces and the terrain you are running on. Softer ground or softer shoes can limit the impact on your body, allowing you to train more.
Make training fun, if you adapt workouts to be enjoyable then you are far more likely to train consistently for a long time and more.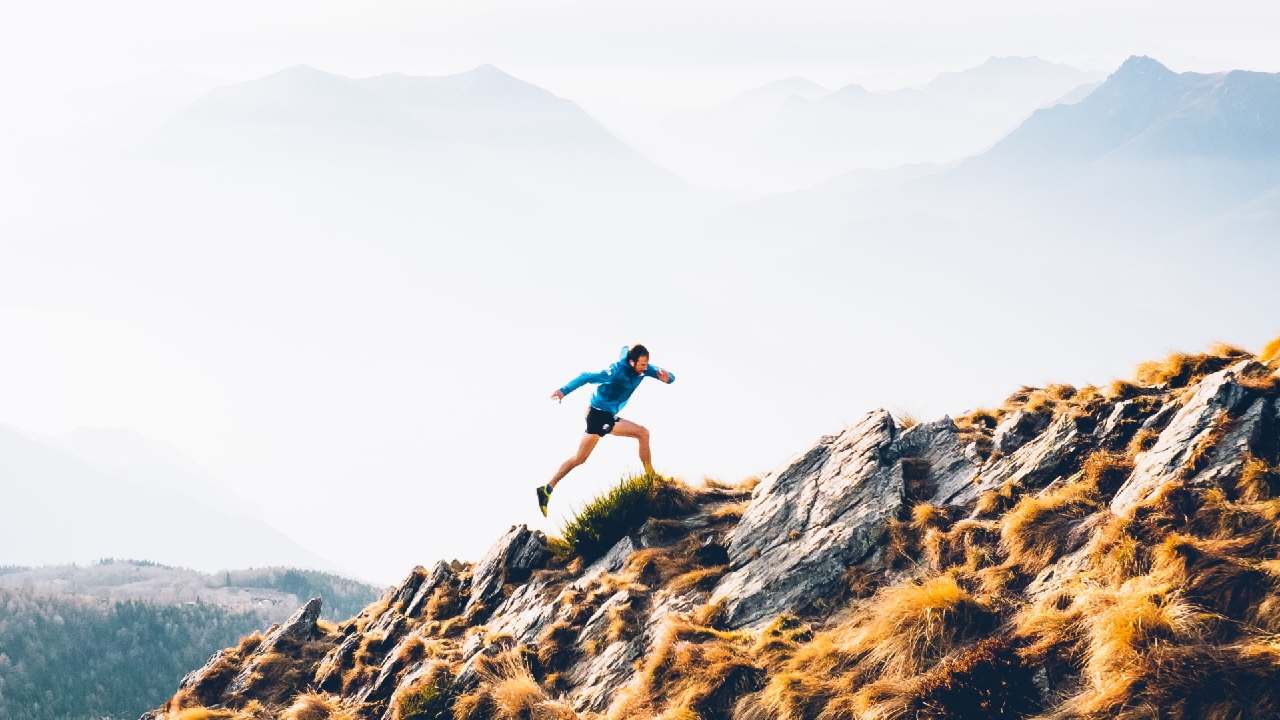 The switch to race-specific
A couple of months before your priority event it is time to change your training phase to sharpening and start preparing specifically. This is where the main differences between training for a shorter and longer event arise.
Training during the sharpening phase becomes less about general load and more about executing individual workouts well, followed by lots of recovery. Again, you should vary the intensities you are working out at but now include some harder efforts to peak your fitness and allow for more recovery and easy workouts to compensate.
Many of the workouts should also be at the effort level you plan to run at during your event. These should include specific workouts tailored to your race. During these it is important to replicate your event as much as possible; climate, terrain, effort level and time. No workout needs to be as long as your event, as this will result in high recovery costs, but you should build up to a run lasting at least half the distance (alternatively two thirds if your event is shorter).
These race simulation workouts can become quite large if you are training for an ultra, so again, using a form of cross training can help reduce the injury risk. You can do this by incorporating some biking before your race simulation workout, upping the hours without the additional injury risk.
Efficiency is crucial in both marathon and ultra-trail races. Specific workouts can help build skills to improve how efficiently you can move through terrain as well as things you might not have considered, such as how to efficiently flow through an aid station.
For shorter races, where I will likely be running for the majority of the time, I spend more time working on my running stride and efficiency moving fast through terrain.
Track intervals, such as 20x400m with a 30-second rest will improve my flat running stride.
An uphill workout where I climb for 30 minutes alternating between a very high cadence and a very low cadence stride every few minutes helps improve my uphill stride.
Repeating a lap of some technical trails whilst progressively getting faster helps improve my efficiency on trails
Leave no stone unturned
For longer races I practice more the transition between hiking and running, as the majority of steeper climbs will be spent hiking, or practice using poles if I think I will be using them. Poles are a great tool which I usually consider using if I'll be racing for over five hours or if the terrain is very steep and lends itself to the use of poles. If I do decide to use poles many of my key workouts during the sharpening phase, especially the race simulation ones, will be spent using them in order to become more efficient.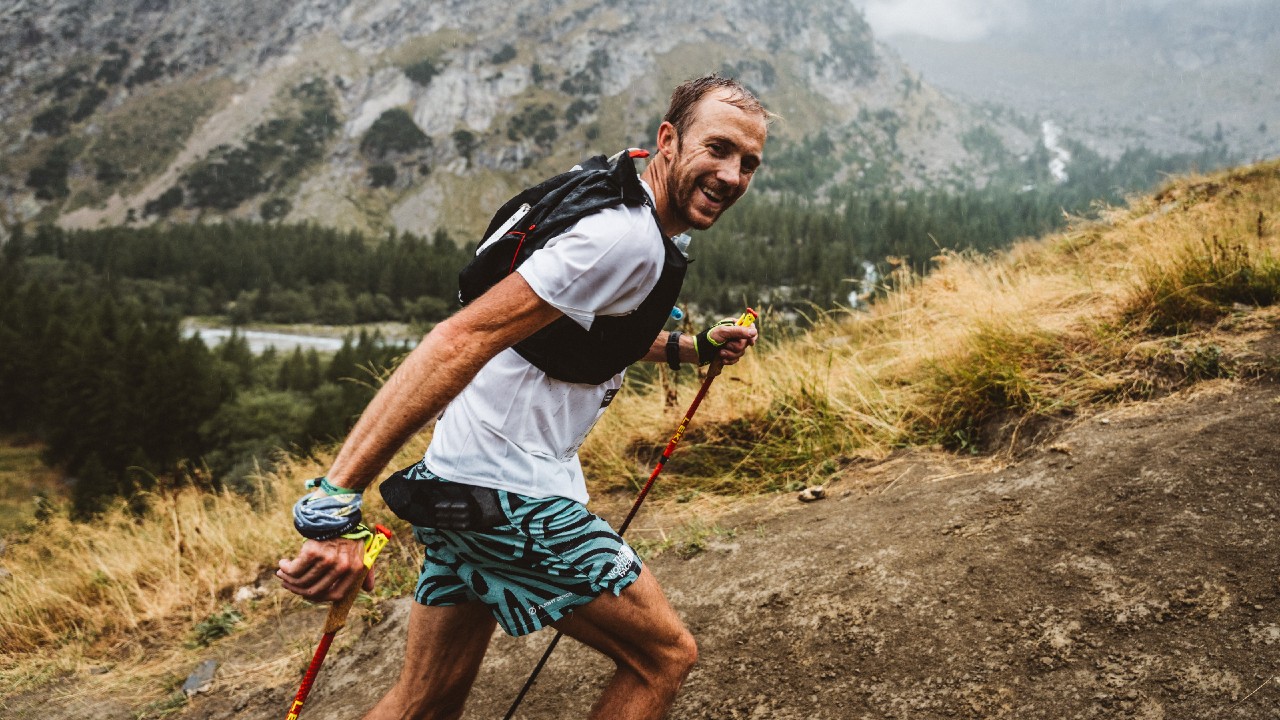 Again, for both marathon and ultra distances thought has to be given to kit, pacing and fuelling strategies but these become far more important the longer you will be going for. By the time you get to race day you should have practiced and tested everything thoroughly during your race simulations.
Fuelling for shorter races can be a bit easier as you can rely heavily on gels and sports nutrition products to get you through. I'd usually decide on a certain number of carbs I want to consume per hour, then design a fuelling strategy that I think will work. The key is to start taking your fuel from the very start of the race and keep to a schedule throughout, it can be useful to set a timer on your watch to help remind you.
Fuelling an ultra can be far trickier as your consumption needs will change throughout and at some point you are likely going to get sick of gels and other sports nutrition products. It is again important to make a strategy but also know that come race day you are likely going to be resorting to plan B or C and doing a fair amount of 'rolling with the punches'. Key thing is to keep putting the fuel in and if all else fails – coke usually goes down, boil some pre-race to get rid of the bubbles.
Your stomach needs training as much as the rest of you, so ensure you practice your fuelling strategy during the sharpening phase, through time your gut will become better at handling high levels of gel.
Balancing act
The golden rule for equipment, clothing and shoes is to make everything as light as possible but ensure it can perform its function to your needs. For example, if I am likely to be using my waterproof jacket, I will pack a good one. If it is on the gear list but the likelihood of using it is small, I will pack a lighter one. You will have to make concessions, but excess weight is sure to slow you down. In an ultra you are far more likely to be using your mandatory gear, especially if you will be running through the night, so think long and hard about performance versus weight.
You should also be spending a fair amount of time thinking about and trying shoes. The longer the race – the more comfortable and cushioned you will want your shoes, for shorter or more technical races you are going to want a little less cushioning to have more 'ground feeling'. Have a few different pairs you have been testing so you have options, especially for different conditions, wet = big lugs, dry = shorter lugs.
If you have been testing your kit during training you should have learnt how everything works – how to change headlamp batteries, stow your poles away for downhills, even where you might start chafing and therefore the place you need to apply lube. Come race day there should be no surprises, and this should all be organised weeks (or months) in advance to allow for testing and ensure no last-minute shopping sprees in the event village.
If you are training for an ultra, one of the best ways to prepare is to train for and complete a marathon distance event earlier in the year. After some recovery and another training block specifically towards your ultra, having done the marathon will provide a natural progression, give you some good race practice and allow you to test things such as your fuelling strategy and shoes. I usually try to plan my longer races towards the end of the season and start with the shorter ones.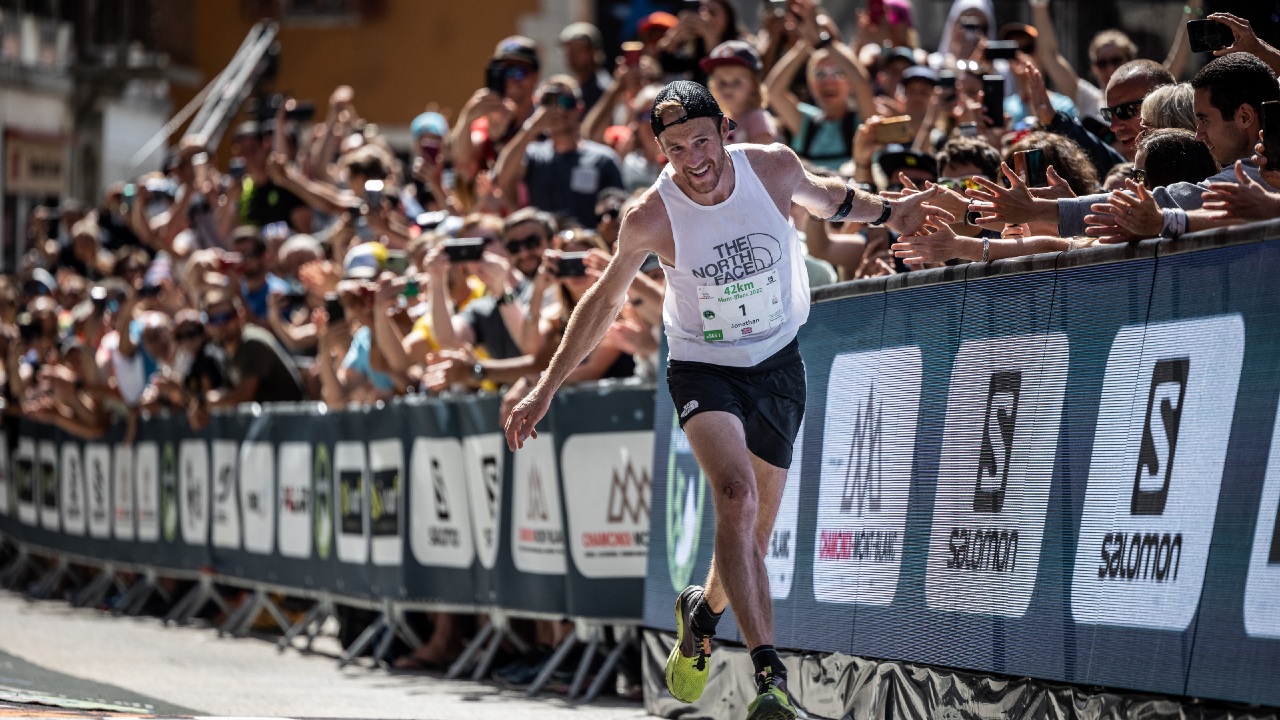 Races generally should be seen as rungs in a ladder where you gain fitness and experience from each one, don't make a rung too much bigger than the last and don't let the gaps between rungs become too big either. Recover after each event, write down the lessons your learnt and start planning for the next one.
Next up for me is the 40km race at the World Mountain and Trail Running Championships in Thailand on 5th November, having again put all the above into practice.