British ultrarunner Julia Davis has spoken about finishing third at the Sprint Ultra 100km at Kullamannen by UTMB 2023 in Sweden.
Davis, who represented Great Britain in the short trail at the World Mountain and Trail Running Championships (WMTRC), took the bronze in her first ever 100km race at the age of 37.
"I was willing for some mountains"
In comparison to most other ultramarathons, the Sprint Ultra 100km at Kullamannen by UTMB is a fairly flat race, with a major climb at the start and two towards the end.
The rest of the UTMB World Series race on the shores of Sweden's Kullaberg peninsula is fairly flat- which threw up some new challengers for Julia Davis and her fellow runners.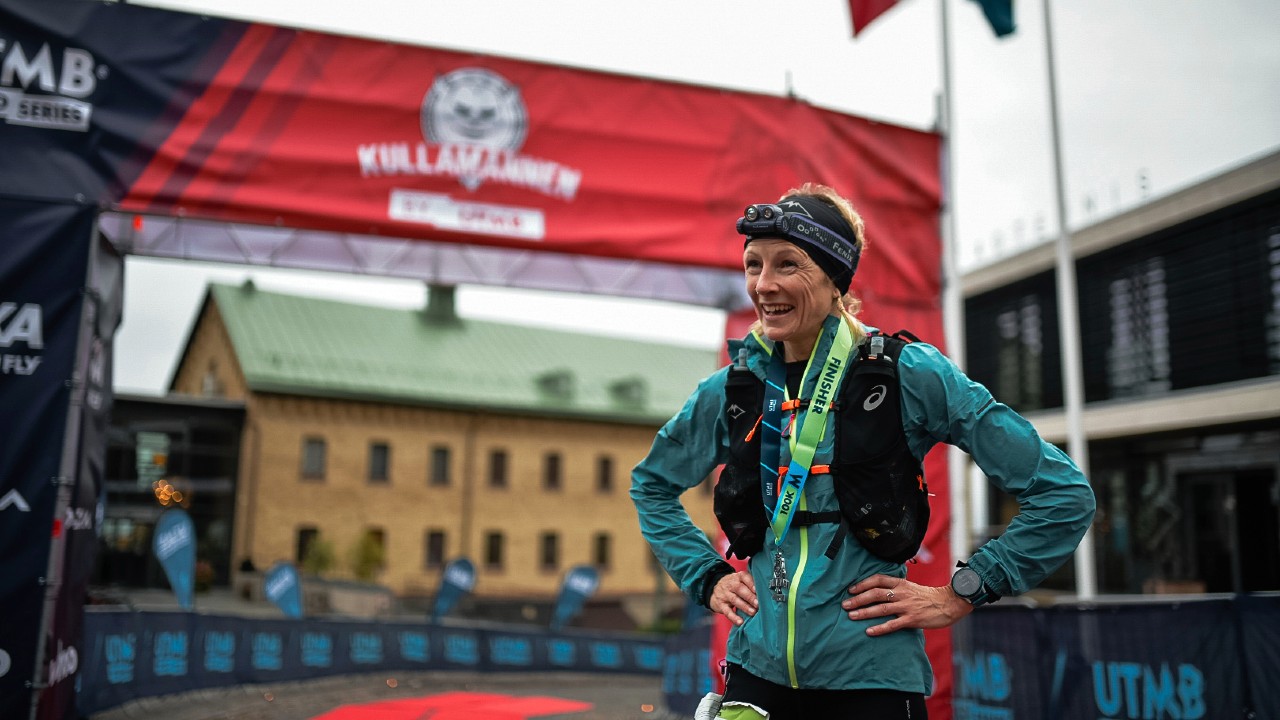 "After the Kullamannen 100km was marketed as a sprint, I was a bit sceptical at first but it actually did feel a bit like a Sprint," Davis explained.
"It was so fast from the start and although it was quite flat the terrain was pretty-hard going.
"It's pretty technical, quite rocky, really wet in places and a lot of tarmac, so my legs are absolutely trashed.
"My first 100K I thought it would be a bit easier.
"I actually was willing for some mountains to climb!"
A first 100km and UTMB World Series podium
With challenging routes and stacked fields, any UTMB World Series race will be difficult, but for Julia Davis there was the added challenge of managing raising a toddler and a job alongside her training.
But that has not stopped her from achieving success. Just earlier this year she finished second in the Arc of Attrition 50 just over a year from the birth of her first child.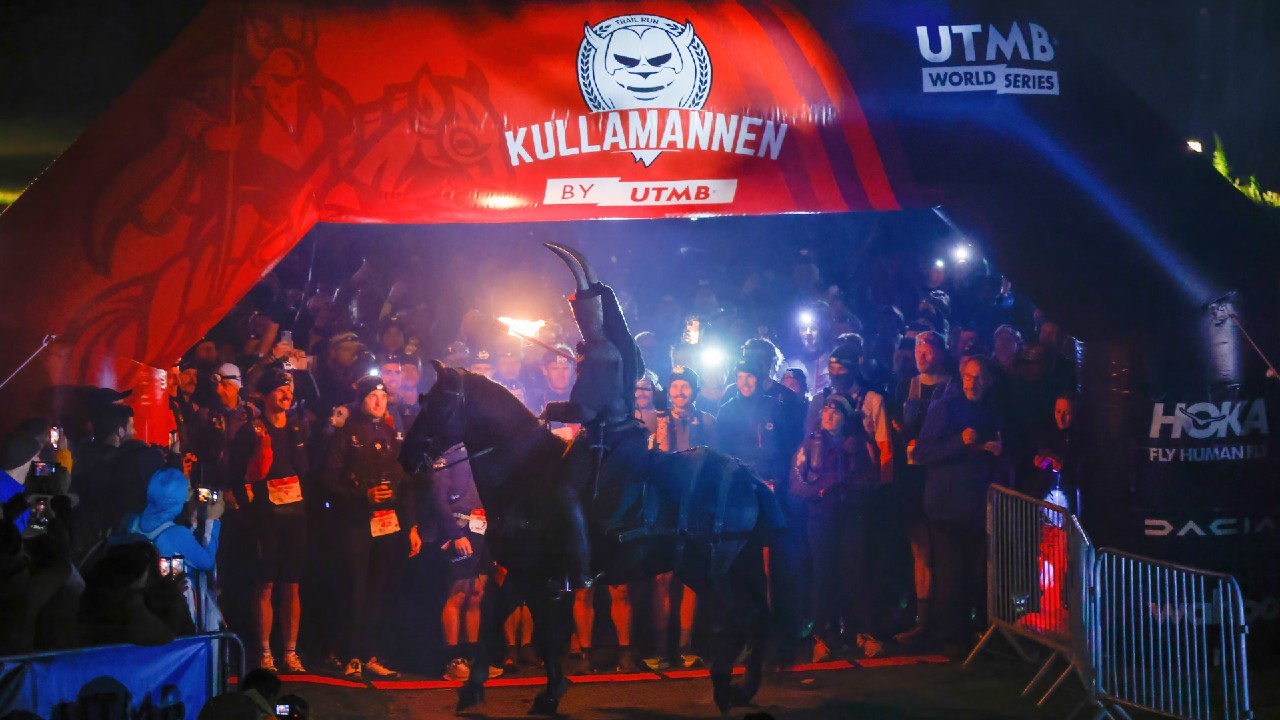 She ran well again in Sweden at Kullamannen by UTMB, finishing as the third woman in a time of 10:14:11, around 57 minutes behind the winner, Norwegian Sylvia Nordskar, and around half an hour behind runner up Malin Barrulf.
It wasn't just about the race itself, however- starting late in the day and taking place throughout the night, Kullamannen is a spectacle in and of itself, and is a one-off experience for many runners.
The start even features a mock up of a mythical immortal knight- the eponymous 'Kullamannen'.
"It was an amazing experience, an amazing race," Davis said.
"The start especially, it was so cool with Kullamannen on his horse.
"I'm so proud to have come third. The two women that were in first and second are absolutely incredible athletes.
"So, to come third to them, I'm really pleased on my first UTMB [World Series] podium."