The North Face Lavaredo Ultra Trail takes place from 22nd to 24th June in Cortina D'Ampezzo and we will be there to report back. In the meantime, here's a preview of the weekend's racing.
There are 3 races over the weekend: the 120km (+5900m) Lavaredo Ultra Trail, the 48km Cortina Trail (+2600m) and the 20km (+1000m) Skyrace. The setting in the Dolomites provides a tough but beautiful course for all the races, with epic backdrops like the Tre Cime which is the iconic image you'll see in a lot of the race info. It really is a stunning race, so it's no wonder that it attracts runners from all over the world. And this year in particular it's attracted a lot of the top global runners.
The men's field
In terms of ITRA rankings, Hayden Hawks from the US leads the field. He recently won the MIM at Penyagalosa in emphatic style and he won the CCC in 2017. His fellow countryman, Tim Tollefson, who won Ultra Trail Australia in 2017 and was 3rd in the UTMB in both 2016 and 2017, is also one to watch. There are a number of great American runners making the trip over to Italy, though they will face very stiff competition from European runners.
Pau Capell of Spain is on form this year, having won Transgrancanaria and come 2nd in Ultra Trail Mount Fuji. He DNFd at Lavaredo last year, so will he have unfinished business here? Michel Lanne of France, winner of the TDS in 2017, is always one to watch, as is Marcin Swierc of Poland, who was 2nd in the CCC last year. Staphan Hugenschmidt of Germany also has some strong wins behind him, including the Eiger Ultra Trail 101 in 2017 and Swiss Irontrail in 2016.
It'll be interesting to see how Min Qi gets on at Lavaredo. He won this year's Hong Kong 100 and a number of other big races in China, but he hasn't raced much outside of China. It should also be interesting to see how the Irish runner Patrick O'Leary gets on as he's had some good results in races in the US and finished 26th in the recent Trail World Championships.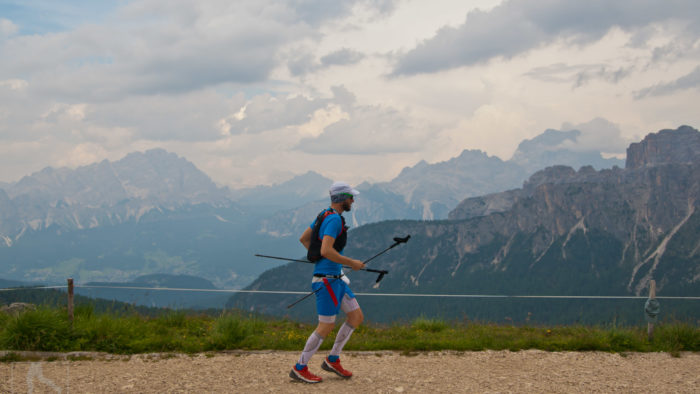 The women's field
The women's race is going to be fascinating this year, with a real depth of talent. Again, there are a number of great runners from the US such as Clare Gallagher, who won the CCC in 2017 and Leadville in 2016, but had a disappointing run in the heat of the World Trail Championships in Spain and Keely Henninger who was 4th in last year's CCC and has won a lot of 50s in the US. Kelly Wolf, also from the US, has won Tarawera and the Broken Arrow Skyrace this year and seems to be in form.
Mira Rai, who was injured in 2016 but made a steady comeback in 2017, could be up there, having come 2nd in the Hong Kong 100 earlier this year. It's always exciting to see her in action. It'll also be really interesting to see how Miao Yao gets on. She won the Hong Kong 100 this year and has had some good wins in China, and at only 22 years of age she's a really exciting prospect for the international stage. You can also never bet against Spain's Nuria Picas, last year's UTMB winner. The same goes for Fernanda Maciel, who's achieved so much in her career and is a very tough competitor. A British runner to watch is Beth Pascall, past Lakeland 100 winner, who's also finished 2nd in MIUT.
There are some big names in the Cortina Trail such as Zach Miller, who always guarantees excitement, Seb Chaigneau and Melanie Rousset.
It promises to be a really exciting weekend of racing and we will be reporting via our Twitter account and in follow-up articles on here. Find out more about the race here.