Everybody's looking for something different in a race. Some like their start lines with a bit of elbow room and without having to be crushed up against stinky runners. Some like beautiful views and taking the time to enjoy them. Others enjoy a well-stocked aid station, a tracker for their friends and family to watch, a few nice hills to climb. These runners will enjoy new race, THE LAP.
The inaugural LAP took place this weekend. It's called THE LAP simply because it's a lap of Windermere. And if that sounds like a lovely flat lakeside jaunt, it's not. Well it is lovely but it certainly isn't flat. It's mostly footpaths and fells, with some decent sized climbs (Gummer's How, Wansfell, Loughrigg) thrown in, totalling around 2,600m over 45ish miles.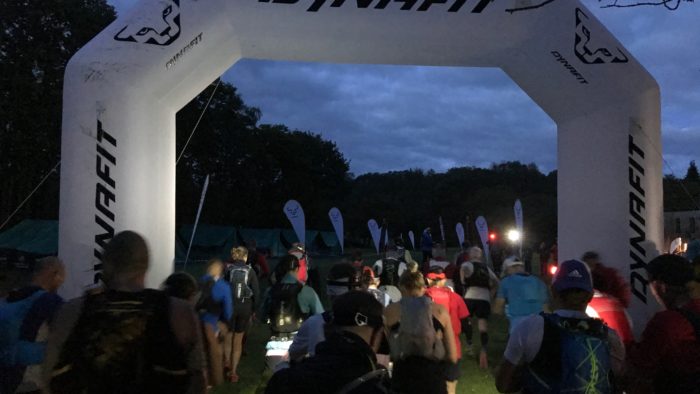 The race started at 6am from the Lakeside YMCA, just as the sun was coming up. It was a pretty relaxed affair, in keeping with the rest of the event. A briefing, a shuffle to the start line, a bagpiper and before we knew it, we were off. The first section was a loop around the still pretty dark woods, preparing us for what was to come – some singletrack, a bit of mud and some ups and downs.
And if we thought we were going to be tracking the lake shore all the way round, we were mistaken. In fact often you just glimpsed it from the high points in the race, and every time it took your breath away. The good weather definitely helped with the views. You may not see the lake for approximately 43 of the 45 miles if it was claggy.
One of the really nice things I found about this race was the variety of the terrain. One minute you're following meandering trails round the woods, the next you're climbing up on open fell, then you're on a hard rocky trail saying hello to tourists. There are even a couple of opportunities to experience civilisation in the form of Ambleside and the lovely Chester's Café at Skelwith Bridge. The course is tough enough and runnable enough to give you a hard day out if you want to really go for it, but it's also perfectly doable if you want to take it easy or even hike it and enjoy the views.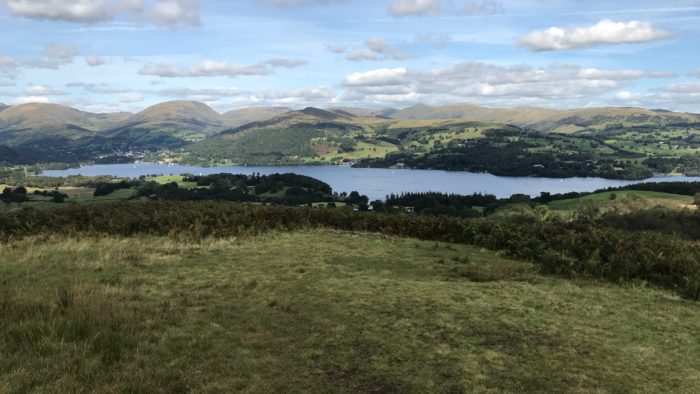 A particularly positive thing about the race was the ratio of men and women. I don't have the exact figures but I think it was around 40:60 women to men, which is pretty impressive when the average is probably closer to 20% for many ultras.
Another great thing was that the organisers used the strapline 'beautiful, not brutal'. So many races seem to revel in calling themselves 'the toughest race…' usually followed by something really tenuous like 'on the first Saturday in September in Cumbria'. Firstly, this sort of thing is completely subjective, secondly it becomes a kind of p*ssing competition ('I finished Dragon's Back even though my leg fell off on day 1'… 'well, I finished MDS with kidney and liver failure' etc etc), and thirdly it's just so tiresome! As one of the organisers of THE LAP, Davy Newell puts it 'famine is brutal, running is supposed to be fun'. I applaud them for taking this approach! If it isn't fun, why are we all doing it?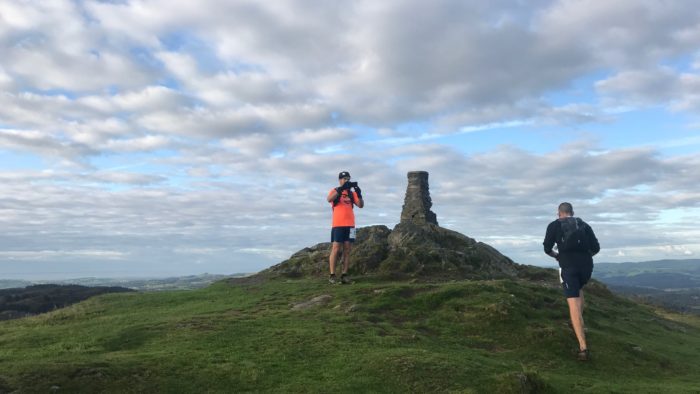 As it was the first time the event had taken place there were inevitably a few teething troubles. Some of the course marking had gone slightly awry but this was just a few signs and all competitors were given a map and sent GPX files as a back-up. But it could have been clearer in places and I'm sure that the organisers will take this on board for next year.
As you crossed the line you were given a beer from one of the local sponsors, Bowness Bay Brewing, which bore your race number. This was a really nice race memento. You were also then treated to a really lovely post-race meal, cup of tea and bottle of juice. Runners had a choice of salmon pasta, meat/veggie sausage rolls or a spicy soup. It topped off a really great day.
It felt as if the organisers of THE LAP had looked at all the individual elements that make a race special and individual and implemented as many as possible. It's definitely got potential to become one of those must-do races on the calendar. If you didn't get into the Lakeland 50 but still want a beautiful day out in the Lakes I think that this race is on a par in terms of views and difficulty. THE LAP 2020 will take place on September 12th (entries are open already) and will be run the opposite way round the lake to this year's. Just another special element that will single it out from other races. I'll certainly be back. I reckon it'll be easier the other way round. Probably.