At Run247 we are passionate about encouraging more women to get involved in ultra running. Sophie Grant has written about why she wants more women to take part and Lizzie Rosewell has written about what some of the reasons might be for some ultras having so few women on the start line. And occasionally we've highlighted some examples of inequality in the running press. If you want to see a particularly horrific example of inequality have a look at this recent conversation on Sophie Grant's Twitter feed. Race directors, do not incur the wrath of Grant with unequal prizes or she's coming for you.
So when we heard about a Scottish trail running company who were running courses to actively encourage women into ultra running, by equipping them with the skills and confidence they need, we were all ears. This weekend Girls on Hills delivered their first course and we found out more about what happened.
The course was delivered with the support of record-breaking fell runner Nicky Spinks and fast-packing explorer Jenny Tough (race director of the Type II Fun Run), in Glencoe, West Highlands. The weekend incorporated sessions on nutrition, injury prevention, navigation and running with poles. Uniquely it also included talks on motivation, mindfulness and strategies for managing fear.
"There will always be lots of reasons why you shouldn't do something, but if it's important to you, you need to make it happen. You can't let fear rule your life! Make a list of the things that stand in your way, then figure out how you can overcome each of those barriers. Then just go!" says Tough "You are always tougher than you think!" The sessions covered women-specific topics such as the menopause, amenorrhea and travelling and wild-camping as a solo female. The group also learned about building useful muscle without 'bulking' from female World Champion weight-lifter Emma Hebborn.
Keri Wallace, Co-Director of Girls on Hills said: "We're thrilled the event was a success. It was such a positive and open atmosphere, and a really unique experience; 20 ladies enjoyed learning new skills from some top athletes and sharing their love of trail running".
Why women-only? This is what Girls on Hills say:
Trail running is the fastest growing sport in the UK and Europe, and within this there has been an unprecedented explosion in the discipline of ultra running, with the number of ultra marathons increasing by over 1000% in the last decade.
Despite more women running than ever before, there is still a staggering gender-gap in participation in the sport. Compared to road racing, where the number of male and female entrants is now very similar (and in some cases there are more women than men), only 15-35% of entrants in ultra-distance trail running events are female.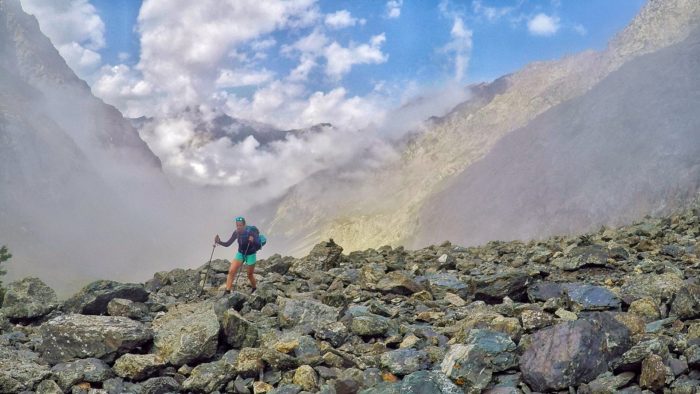 With strong female role models like Nicky Spinks and Jenny Tough, it has been proven time and again that the main barrier for women in ultra running is not a physical one. "The underlying cause of the gender-gap is far more subtle than this" says Wallace. "Often it's to do with confidence and self-belief. Ultra-distance events push you to your physical limit, and so the outcome is always unknown. The women we meet generally like to be well-prepared rather than leave too much to chance – they aren't keen on 'winging it'! It makes sense to put in the groundwork, but when combined with low-confidence, this approach ends up holding you back. Other times it's to do with the availability of free time to race and to train, especially for those women who have demanding jobs or are mothers."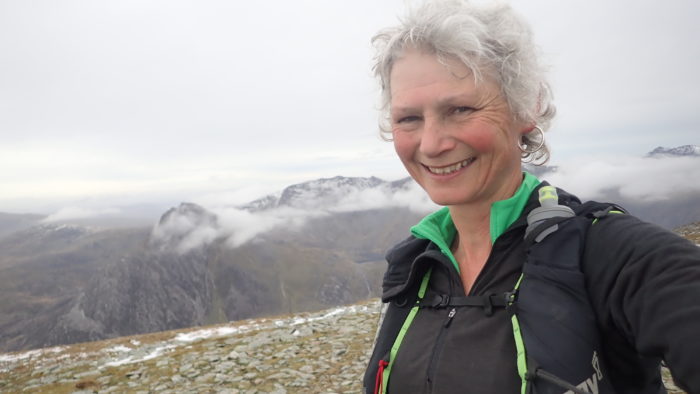 "I think many women put themselves second to work, life and family, all of which are important" says Spinks, but "sometimes they don't realise their own abilities. We are used to looking after ourselves and other people in daily lives, and can use this mindset to great effect in ultrarunning."
"I've always believed that we only have one life and to make the most of it." Nicky Spinks, is a cancer-survivor who has gone on to be the first person to complete 'doubles' of the three UK big mountain rounds – the Bob Graham Round, Paddy Buckley Round and Charlie Ramsay Round.
Girls on Hills Ltd works with a number of groups and companies to help challenge the gender-gap in participation that exists in all aspects of trail running. This event was supported by Ellis Brigham Mountain Sports, inov-8, Harvey Maps and Mountain Fuel. The event was hosted at and supported by the Glencoe Outdoor Centre.
If you want to find out more about Girls on Hills have a look at their website, and you can book one of their courses HERE.