For many runners the word 'holiday' doesn't conjure up images of beaches and pool sides. It's more likely they're thinking trails and mountains, with a lot of running as well as a bit of sunshine thrown in. For those runners I've got three words: trail running camp.
There are many brilliant things about trail running camps. Firstly, you get to spend a few days doing and talking about running with like-minded people (rather than your family and workmates who probably just tolerate your run chat). Secondly, you get to see and experience running in a fantastic destination, complete with incredible views and trails. Thirdly, it can give your running a massive boost as you hone technique, learn new training tips and develop your knowledge about aspects like nutrition, injury prevention and strength and conditioning. So, whether you're approaching a training camp just as a fun holiday or as the start of some serious training for a goal, there's so much you stand to learn.
One training camp that's been around for 4 years now is the one run by Robbie Britton and Natalie White in Chamonix. As experienced coaches who've had very successful running careers, anybody going on their camp will benefit from a huge amount of knowledge, both academic and practical.  Robbie and Natalie lived in Chamonix for several years, so you'll also benefit from their local knowledge.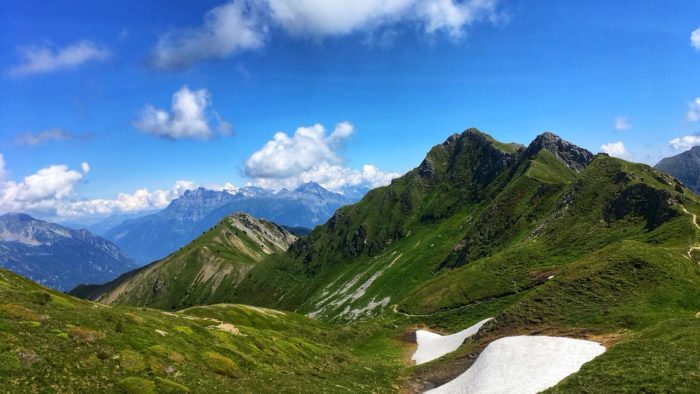 And could there be a better location for a training camp than Chamonix? There's an embarrassment of riches in terms of trails, including everything from lung-busting steep climbs to flat river trails. When you're not running there's a huge amount to do outside of the camp, from sampling drinks and ice cream at one of the many lovely cafes to paragliding from Plan Praz.
The camp takes place from 16 – 20 July 2020 and the accommodation is in the luxurious Chalet Jumelles and all meals and trail snacks are included. There will also be a highly experienced French Mountain Accompagnateur with the group on the runs. Robbie and Natalie will also be joined by Ry Webb and Laura Murphy, to ensure that there are plenty of people looking after the runners on the trails and in the chalet. During the camp runners will benefit from advice on nutrition, navigation, kit, uphill and downhill technique and other topics depending on what runners need help with. The camp caters for all abilities.
So what about the most important bit: the running? There will be a mix of guided runs and coached sessions during the four days. It isn't designed as a high mileage smashfest, it's carefully planned to support your own training and goals and provide a fun few days of running. You will have plenty of opportunity to take in the incredible views and perhaps sample the odd myrtille tart at mountain huts.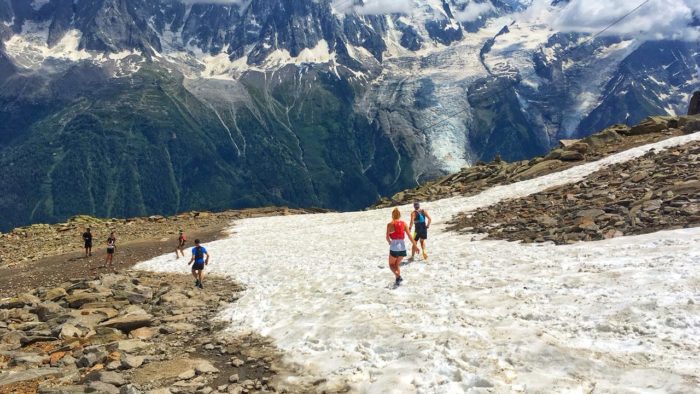 As Robbie and Natalie are sponsored by Odlo, there will also be a goody bag from Odlo for runners taking part in the camp.
All you have to do is get yourself to Chamonix (fly to Geneva and then get one of the many transfer services to Chamonix, which take around 90 minutes) and then enjoy four days of guided running, eating and relaxing in great company. Whether you're just getting into trail running or you're an experienced runner wanting a fun holiday, it's well worth checking out this camp. For more information about the trail running camp go to https://natsmountain.weebly.com/alpine-training-camp.html