The end of this month sees the first in a series of runs to celebrate 100 years of the Forestry Commission with Forestry 100. You will have the opportunity to take on 10k in one of the UK's most beautiful forests.
There at 16 10ks taking place in various locations throughout the UK, between the end of March and beginning of December. The aim is to help inspire a deeper appreciation of our forests, as well as encouraging people to stay fit and healthy! You can do an individual race or take on the challenge of running 10, to make a Forestry 100k!
There's a real range of courses too. You can go hilly at Wendover Woods or Whinlatter Forest, or enjoy 'merely undulating' at Cannock Chase or Westonbirt. Make a day of it for all the family at some great locations. For a full list of races see the bottom of the article.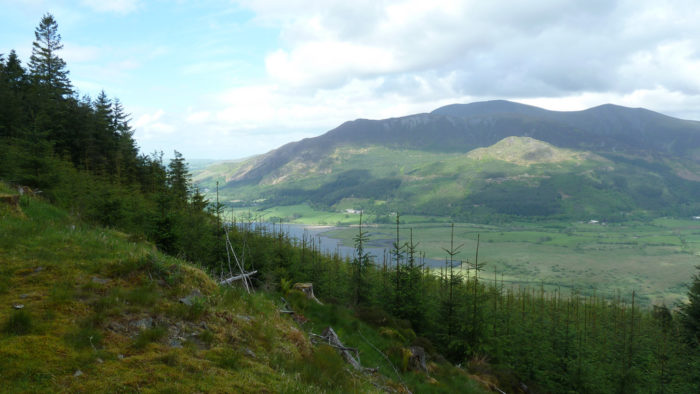 The Hamsterley Forest 10k, in County Durham, is the first in the series to come to the north and gets the backing of former Olympian and World Champion, Steve Cram (who's also involved with the forthcoming RunFestRun). Steve will start the race on Sunday 7 April 2019 and give participants the unique opportunity to run alongside him as his joins in a 10k route that offers stunning views across the North Pennines.
Steve Cram is no stranger to the benefits of running in the forest and said:
"I'm delighted to be supporting the Forestry 100 series celebrating 100 years of the Forestry Commission. I'm a huge fan of exploring the outdoors on foot, and trail running through the forests on our doorsteps is a great way to combine both.

"It was this passion that helped me set up the Kielder Marathon in the heart of Northumberland, taking in some of the most stunning routes through the forest trails. The Forestry 100 series will be perfect training if you're interested in joining us for our own birthday celebration in Kielder later this year. Hope to see you all in Hamsterley Forest in April."
Alex MacLennan, Forestry Commission, Recreation and Public Affairs Manager, North East said:
"It's fantastic Steve has signed up for the Hamsterley 10k. We know how much he enjoys running in the forest and we hope his participation will encourage others to join him on the start line. If you haven't tried running or walking in the forest yet, now's an excellent time to start!"
Steve Cram is Founder and Race Director of Britain's Most Beautiful Marathon weekend, the Active Northumberland Kielder Marathon. The weekend caters for runners of all abilities and offers a 10K, Half Marathon, Marathon, Duathlon and Junior Races.
List of events:
[table id=27 /]
See full information and enter Forestry 100 events.
Photo credit for header image: Events of the North