Ultra-running legend John Kelly took to social media to praise the efforts of Damian Hall, Jack Scott, Claire Bannwarth, and all those who finished the Montane Spine Race.
Hall took victory in a time of 84:36:24 becoming the quickest male to complete the treacherous 268-mile course, taking the winter record from none other than Kelly, who clocked 87:53:57 when winning in 2020.
Hall actually crossed the finish line with Scott – but the latter was awarded a 48-minute penalty for veering off course, although that was reduced to 40 minutes "for stopping to assist another runner in need".
"Congrats to Damian Hall on a well-deserved win at The Spine Race! And to Jack Scott for pushing him every step of the way, Claire Bannwarth for a huge win in the women's race, & everyone who lined up to test themselves on the Pennine Way in the middle of winter," Kelly posed on his Facebook page.
"Intrigue and appeal has returned"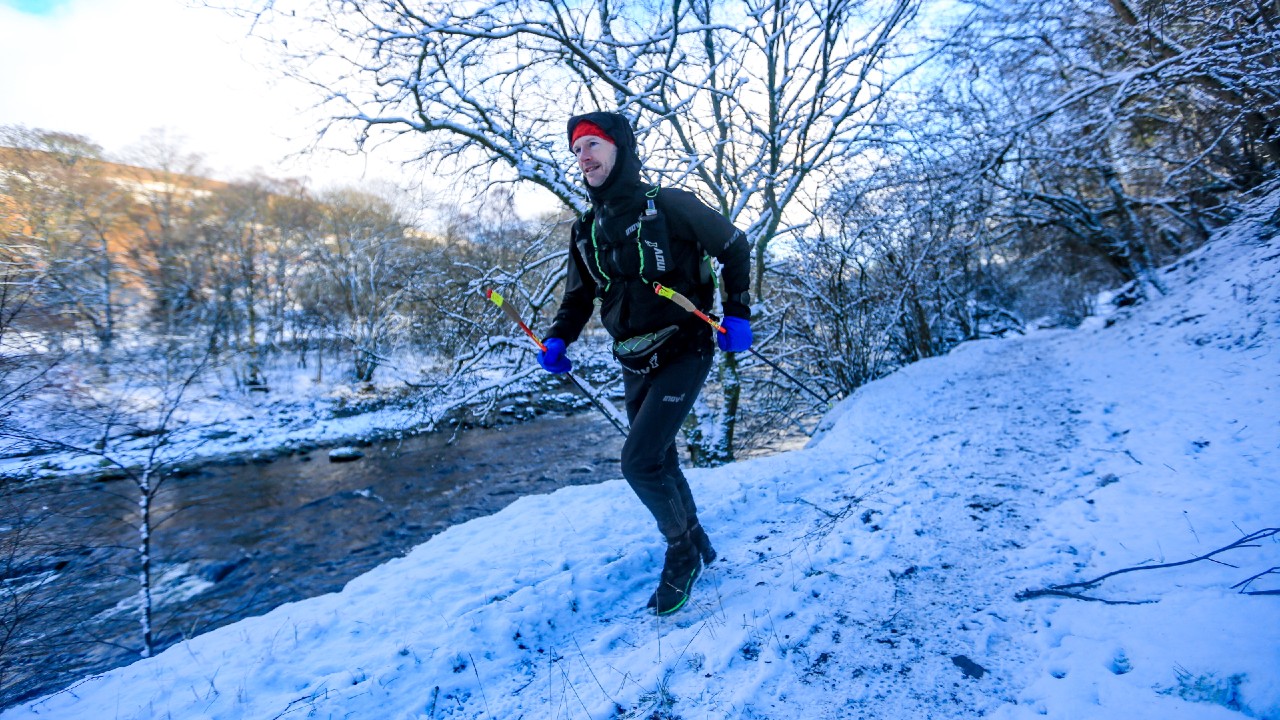 Kelly, 38, then reminisced about his own 2020 triumph, describing the feeling that he was making a mistake throughout his successful effort.
Even with the bad memories of his 2020 jaunt, Kelly admits that following the trackers has somehow brought back his intrigue around the event.
"The past two years, as I've sat watching the trackers, somehow the intrigue and appeal has returned. I don't quite know why.
"Maybe after three outings on the Pennine Way it's some form of Stockholm syndrome. Maybe it's just a desire to spend time with the amazing & I guess equally crazy people who participate.
"But the most likely explanation I can come up with is that it's the purest form I've experienced of one of my favorite parts of ultrarunning – being stripped down to my basics and directly facing who I am.
"My strengths, my weaknesses, doubts, goals – I'm alone in the dark with all of them, locked inside 6 layers of clothing. No grand alpine views to offer a distraction, only enough daylight to provide a reminder that it's not a dream, and the elements themselves constantly challenging that internal dialogue.
"Within that bubble, with the strange calmness and peace that can come on a raging winter's night, "who I am" becomes stronger, wiser, and more resilient.
"Or… maybe it's just that Damian Hall ran it faster than me."