Great Britain's Sabrina Verjee smashed the course record on her way to victory in the 330km Tor des Géants in Italy's Aosta Valley region.
Verjee set a time of 80:19:38, beating Spain's Silvia Trigueros by four hours, 39 minutes and 17 seconds, with France's Sandrine Beranger completing the podium line-up in third.
Meanwhile, Switzerland's Jonas Russi stormed to victory in the men's race.
Russi finished in 70:31:36 on Wednesday morning, with Italians Simone Corsini and Andrea Macchi taking second and third after finishing five and six hours further back respectively.
Britain's Damian Hall, who described the Tor des Géants as 'the big one' for 2022, led early on but lost contact with Russi at the 15-hour mark and has since slipped down the order, falling to sixth by Tuesday morning.
Verjee breaks record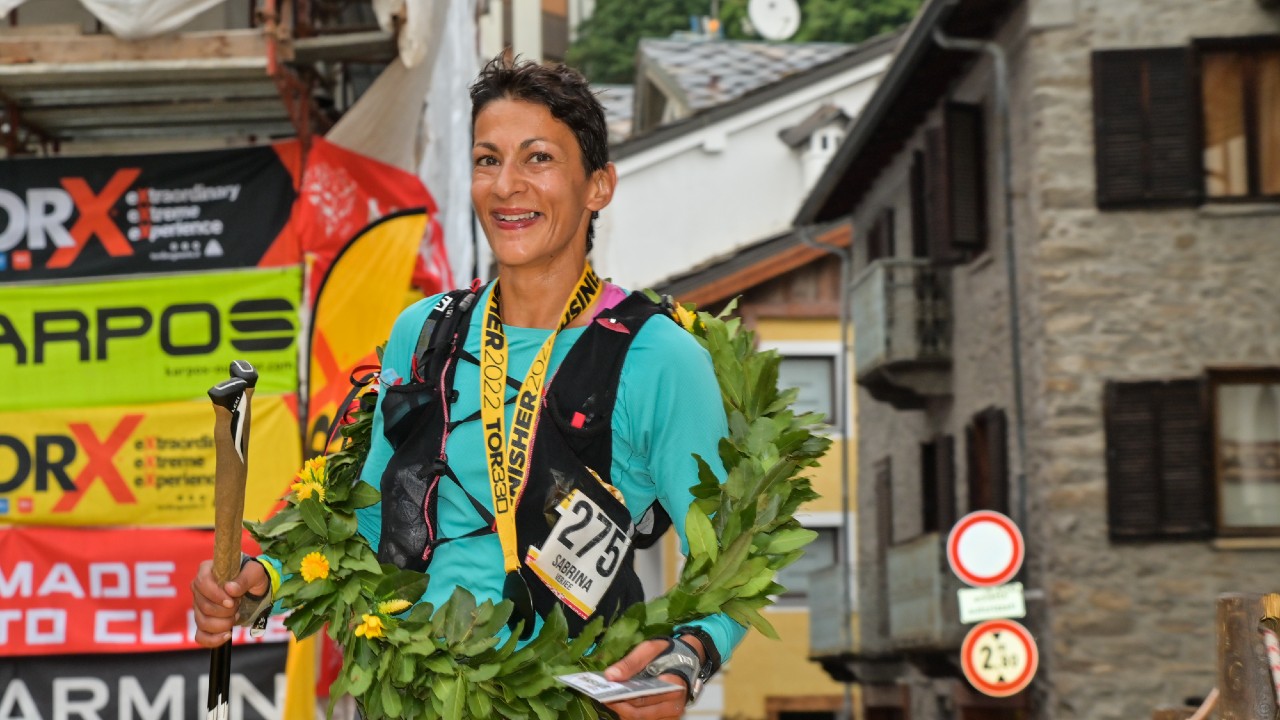 Verjee ran neck and neck with Trigueros Garrotte for a large portion of the race, but insists she remained focussed on her own performance:
"I did not race Trigueros Garrote, I wanted to do my race," said Sabrina Verjee.
"We passed each other several times in the shelters, one or the other was asleep. It was nice to make a piece of the journey with her."
Verjee did have to battle illness during her mammoth effort as she struggled to take on nutrition for a large part of the race.
"For 36 hours I couldn't eat and it was tough.
"Compared to the races I'm used to doing here in the mountains are more impressive and I had problems with altitude, even if I came here a few weeks before to acclimatise and this helped."
In the men's race Damian Hall endured a difficult end to the race, falling to 12th by mid-afternoon on Wednesday – where he eventually finished, with fellow Brit Lawrence Eccles passing him to finish in a very respectable fifth.
Tor des Glaciers
The 450km is race ongoing in the northern Italian mountains, the Tor des Glaciers, with Ireland's Paul Tierney involved in the men's event and Britain's Nicky Spinks competing in the women's.
Sebastien Raichon (FRA) is one of the three finishers already over the line in the men's race. Raichon took victory in a time of 123:57:18, defeating his nearest rival Papi Luca (FRA) by over 10 hours with Tiaan Erwee (SA) in third.
Tierney, a three-time finisher of the 330km Tor des Géants in less than 100 hours, was in touch with Luca and Erwee at the first few checkpoints and took control of second at one stage, but dropped back into fourth.
Meanwhile, 55-year-old Spinks, who finished third in the 2021 Tor des Géants, was in contention at the front early on as she vied with Italy's Marina Plavan, Belgium's Isabelle Ost and France's Chloé Saint Joly.
Plavan has since wrestled control and is just under two hours clear of Ost heading into the final third of the race, with Spinks seven hours adrift but narrowly ahead of Saint Joly at the Rifugio Guide Di Frachey checkpoint, some 108 hours into the event.
However, Spinks now appears to have been overtaken by a number of athletes and has failed to reach the Hotel Stambecco checkpoint.