A list of the 20 'most beautiful trail runs' has been released, and seven of the ranked routes are in the UK.
The list has been compiled by Zalando using analysis of almost one million Instagram posts on trails listed on the Trail Run Project.
Tryfan tops list in UK
Tryfan, Snowdonia tops the order for UK trails, and is second in the worldwide rankings, coming in behind USA's Emerald Lake.
It eclipses some of the world's most famous routes, in Iceland Norway and Spain.
Check out the some of the most photogenic trails in the UK below:
Tryfan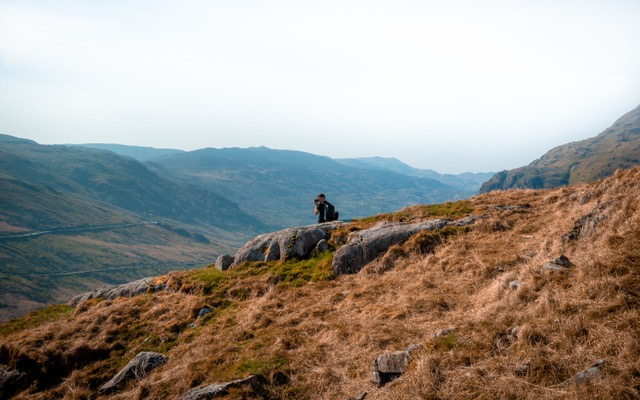 The 1.6 mile trail in Snowdonia National Park in north Wales is set on a 3,010ft peak overlooking the legendary Llyn Ogwen lake.
Difficulty: N/A
Devil's Staircase
Set in the Grampian Mountains in the Scottish Highlands, the aptly named 1.7 mile trail runs along the eastern end of the Aonach Eagach ridge, part of the breathtaking West Highland Way.
Difficulty: Difficult
Great Gable
The 3.6 mile trail in features stunning views of the Lake District both to the left and right, with the summit itself made of volcanic rock.
Difficulty: Intermediate
Pyg Track
Another gem in Snowdonia National Park, the steep, rocky 3 mile route is the shortest way up Mount Snowdown and one of the most popular, as it provides some of the best views of the area.
Difficulty: Intermediate/Difficult
Great Glen Way
Littered with forests and locks, the 4.8 mile trail running alongside the Caledonian Canal cuts through some of the UK's most incredible scenery, and offers plentiful connections to other running routes.
Difficulty: Difficult
Worldwide list:
Emerald Lake, USA
Tryfan, UK
Cinque Torri Loop, Italy
GR 221: Puig d'Alaró, Spain
Red Mountain, Canada
Devil's Staircase, UK
Reykjadalur, Iceland
Lysløypa, Norway
Summit Trail, Germany
Ruta del Cares, Spain
Great Gable, UK
Pyg Track, UK
Great Glen Way, UK
Panoramaweg, Switzerland
Mt. Tammany Summit, USA
Sky Pond, UK
Ridgeline Trail, France
Grinnell Glacier, USA
Buachaille Etive Beag, UK
Bath Skyline Trail, UK