Jim Walmsley has finally won the UTMB 2023, finishing the world's most iconic ultramarathon in a time of 19:37:43.
No American man had ever won the race in its 20 year history, but Walmsley has finally broken the barrier to claim the title at his fifth attempt.
Click here for our dedicated women's race report, where Courtney Dauwalter made ultrarunning history.
Jim Walmsley fulfils his UTMB destiny
Jim Walmsley is undeniably one of the greatest ultrarunners in the world, but one thing alluded him and indeed all US male ultrarunners- the UTMB.
The pinnacle of the sport has evaded all of the US' leading men but as Walmsley emerged as one of the nations greatest ever, there was a growing belief that he was destined to be the first to claim the title.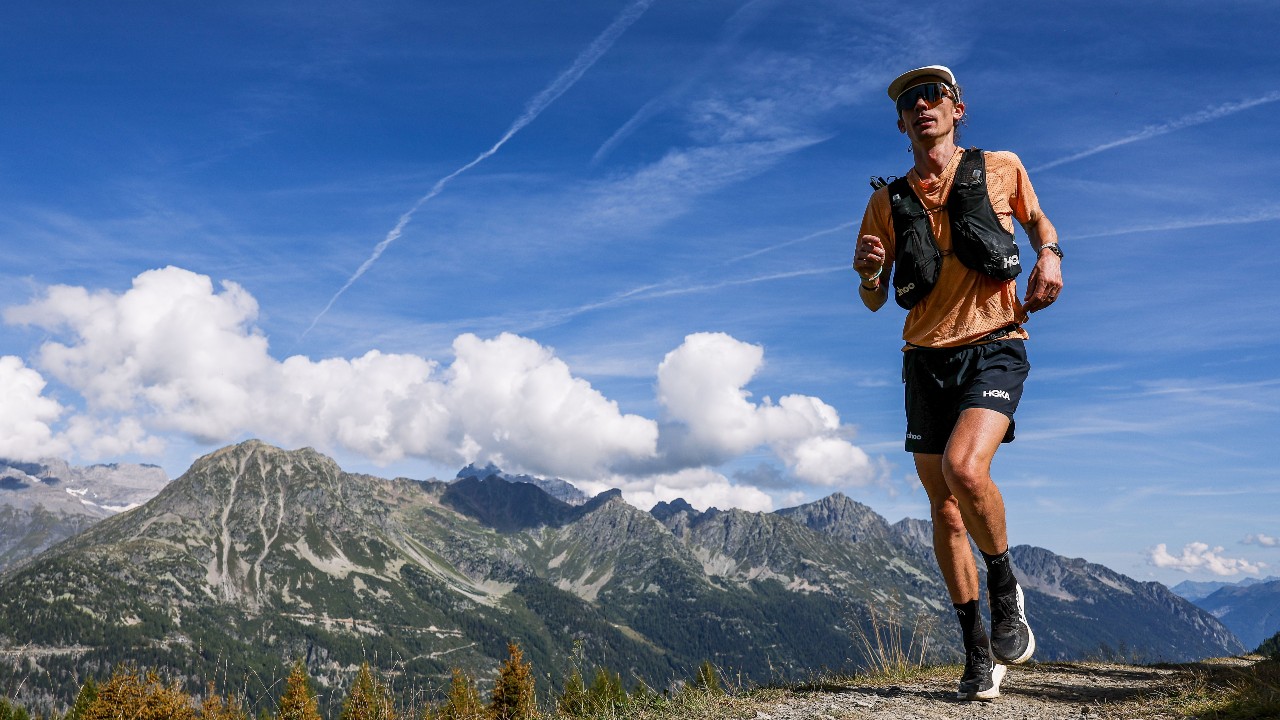 In 2017 he was fifth, in 2018 he was a DNF, in 2021 he was another DNF and then in 2022, having moved to France entirely to prepare for the race, he fell to a fourth place finish after having looked like he was finally going to win it.
That 2022 race made it feel like there was a curse around American men at the UTMB- but Walmsley redoubled his efforts. Over the past year, he has dedicated himself almost entirely to the 2023 UTMB.
Almost hibernating in rural France, he spoke little to media over the past year and raced in only a handful of minor events since he missed out in 2022.
It meant that Walmsley was an unknown factor heading into the 2023 UTMB- but now everyone will know him as the 2023 champion.
Walmsley, Miller, Grangier clear after Evans DNF
From early on, it was clear that there was a leading group of four who were serious challengers to the race.
UTMB CCC 2022 champion Petter Engdahl was in that group until he began to fall away (eventually dropping out), but alongside Walmsley his fellow American Zach Miller, French runner Germain Grangier and Britain's Tom Evans were all in close contact at the head of the race.
Evans particularly was touted as the pre-race favourite. Western States champion, the Brit opted to make a surprise entry to UTMB this year but things began to start going wrong early into the race. Reportedly suffering full body cramps, he went missing before the Courmayeur checkpoint but was found after half an hour and taken to hospital where his wife has confirmed he is recovering.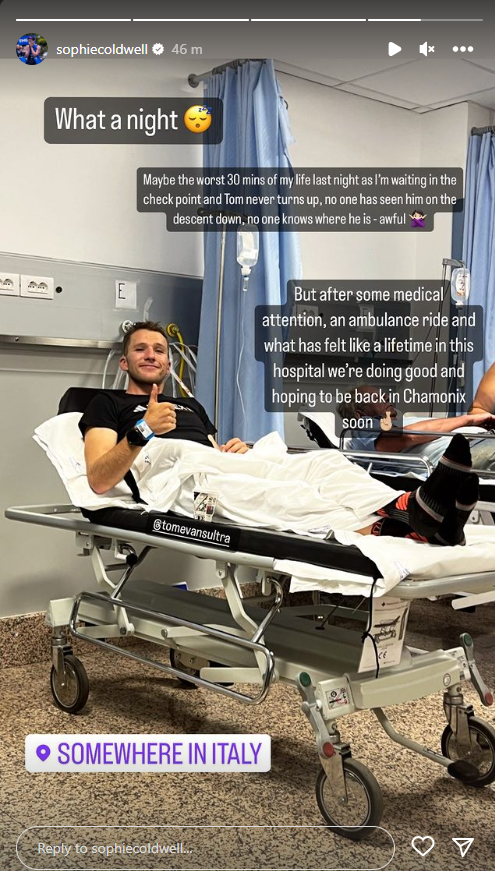 That left Miller and Grangier as Walmsley's main challengers. Miller in particular was on form, taking the lead at Les Contamines Montjoie (32km) and holding it for nearly 60km until Refuge Bonatti where Walmsley took the lead for the first time.
Not over yet
Grangier was close behind both in what was a tight race, but Miller remained in close contact with Walmsley- so much so that he was not ready to give up on the title yet.
On the climb from Cormayeur to Arnouvaz (99km), Miller retook the lead. It was a shock, and in years gone by perhaps Walmsley would have panicked. Perhaps he would have fallen backwards, unable to keep up as he watched his dream slip away.
Not this year; Walmsley stayed composed and, understanding the challenge in front of him, hunted down Miller for the second time. A man on a mission, he cut the gap on Miller to blast past him on the descent from La Giete to Trient.
From there, there was only one winner. Checkpoint by checkpoint, fuelled by electric crowds with chants of the usual "Allez Allez" interrupted by the occasional "USA!" Walmsley moved towards his destiny step by step and extended his lead over Miller, which in the end was over 20 minutes.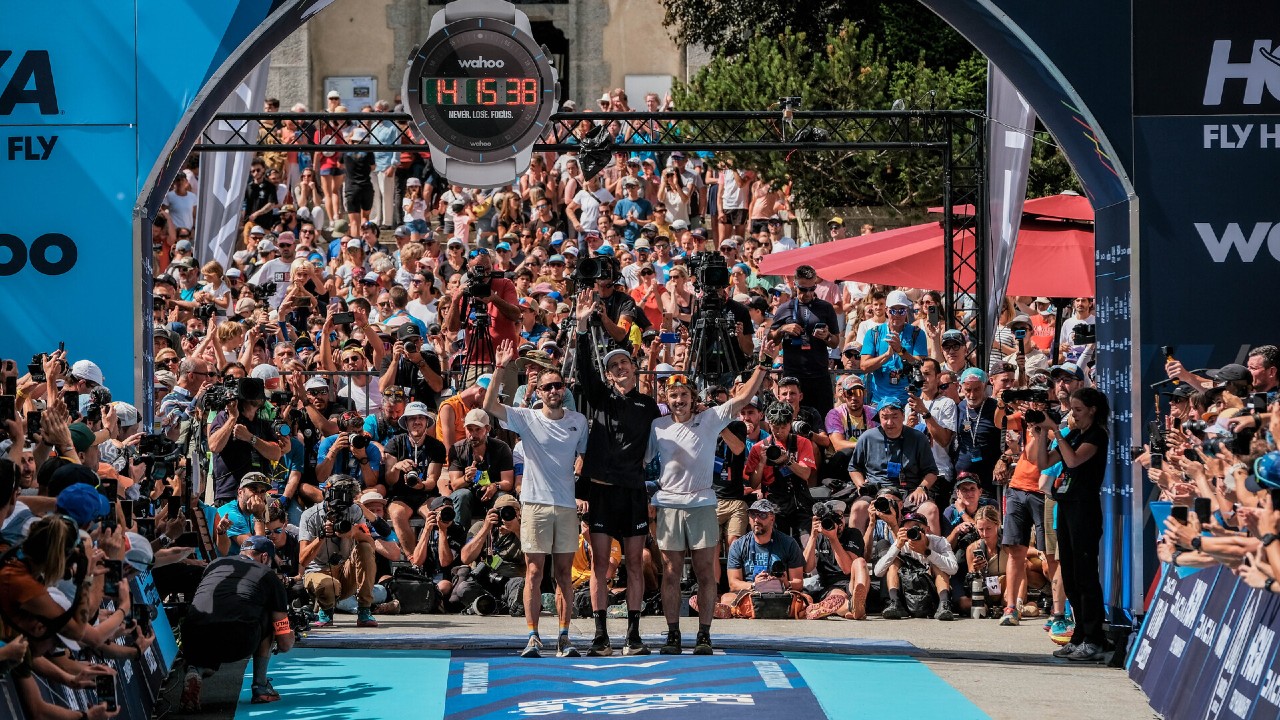 As the first American man to ever win the UTMB came into Chamonix, the crowded around the finish line stood atop statues and packed balconies to witness history- while thousands more watched from the US to witness history.
With music ablast as he crossed the line, it could well have been a scene from a movie.
Finally, Jim Walmsley has his Hollywood ending.
Miller makes his mark
After 20 years without one, it is fitting that the men's field at UTMB 2023 was topped by an American 1-2.
Zach Miller was more than fitting of his second place. To lose and then regain a lead on a course as long as up-down as the UTMB is no easy feat- but as Walmsley ran off into the distance in the end, he had a different challenge.
As he raced down the final descent towards Chamonix, time was ticking away and second by second it seemed he would not break the 20 hour mark.
While Walmsley was somewhat able to bask in the crowd, Miller was sprinting after one final check of his watch. In the end he did it with a minute to spare, coming in at 19:58:58.
It brings to an end more than half a decade of attempts to reach the UTMB podium after his UTMB CCC win in 2015. In 2016 he came sixth, in 2017 ninth, in 2018 and 2019 he was a DNF and in 2022 he returned with a fifth place finish.
But now, in his sixth attempt, he has finally made it to the podium.
Grangier gets bronze
Away from the Spaniard Kilian Jornet, French men have dominated the UTMB and there was some wonder if with Jornet's absence whether someone like Mathieu Blanchard would bring the title back to France.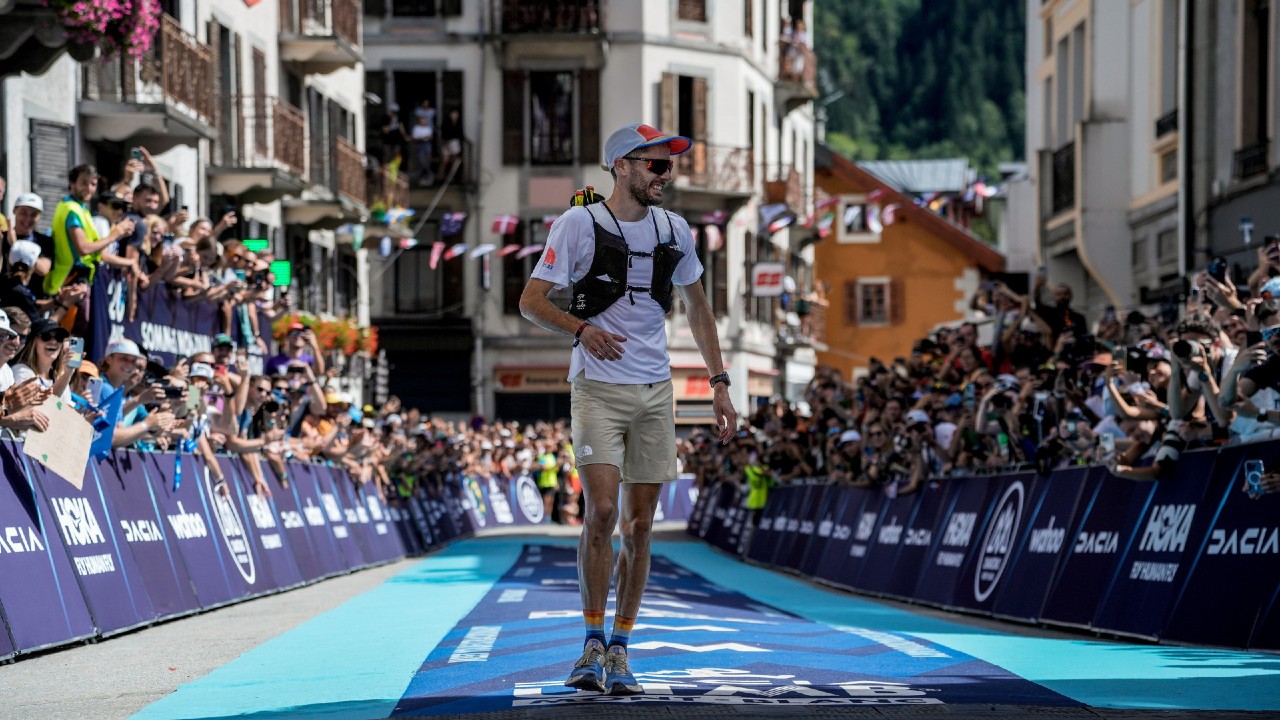 In the end, it was Grangier who emerged as the leading French runner. An impressive race, he was in touching distance of the two leaders around halfway into the race and even overtook Walmsley at one point, but he was quickly pushed back down as Walmsley and Miller battled each other for the title and pulled away.
Regardless, Grangier was clear of any competitors for third place and held onto the bronze position- the French town warmly welcoming their almost always-expected podium finisher.
UTMB 2023 Men's Results
1. Jim Walmsley (USA)- 19:37:43
2. Zach Miller (USA) – 19:58:58
3. Germain Grangier (FRA) – 20:10:52