The 2023 Ultra Trail du Mont Blanc (UTMB) has come to a close after a race which saw the very best trail runners on the planet compete for the sport's most esteemed prize.
The 20th anniversary of the race boasted a stellar field and delivered exciting action, with Courtney Dauwalter achieving an unprecedented triple of the Western States, Hardrock and UTMB in one calendar year.
You can read our full report of the women's race HERE.
In the men's field, Jim Walmsley became the first American man to win the iconic race, finishing ahead of fellow American Zach Miller and French runner Germain Grangier in a thrilling race.
You can read our full report of the men's race HERE.
Britain's Tom Evans withdrew from the race despite being near the front. He had to be hospitalised after reportedly suffering full body cramps. His wife Sophie Caldwell shared an image of the pre-race favourite in hospital, revealing that no one knew where he was for 30 minutes before he dropped out.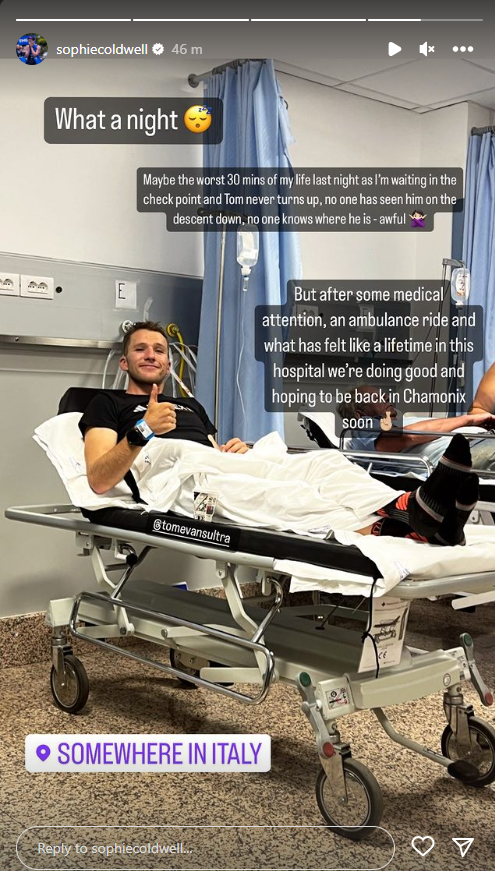 Watch UTMB Mont-Blanc LIVE
The even was livestreamed on UTMB TV over the course of six streams, which can all be found on the UTMB channel.
There was coverage throughout the night for the first time this year, with the Courmayeur Forum Sport Center aid station hosting a special production featuring interviews and analysis.
You can catch the highlights of the men's and women's UTMB 2023 races below.
We have an overview of all coverage options HERE.
UTMB Live provides tracking for UTMB, which can be found HERE, while there is also tracking through the LiveTrail app.
Who are the contenders?
Britain's Tom Evans is strong candidate in the men's race after his Western States win in June and third place last year, but he is up against esteemed American runner Jim Walmsley, who is back at the UTMB for a fifth time.
Frenchman Mathieu Blanchard is another big name and was second in 2022, while Sweden's Petter Engdahl is also backed to compete after a record-breaking win in the CCC race last year.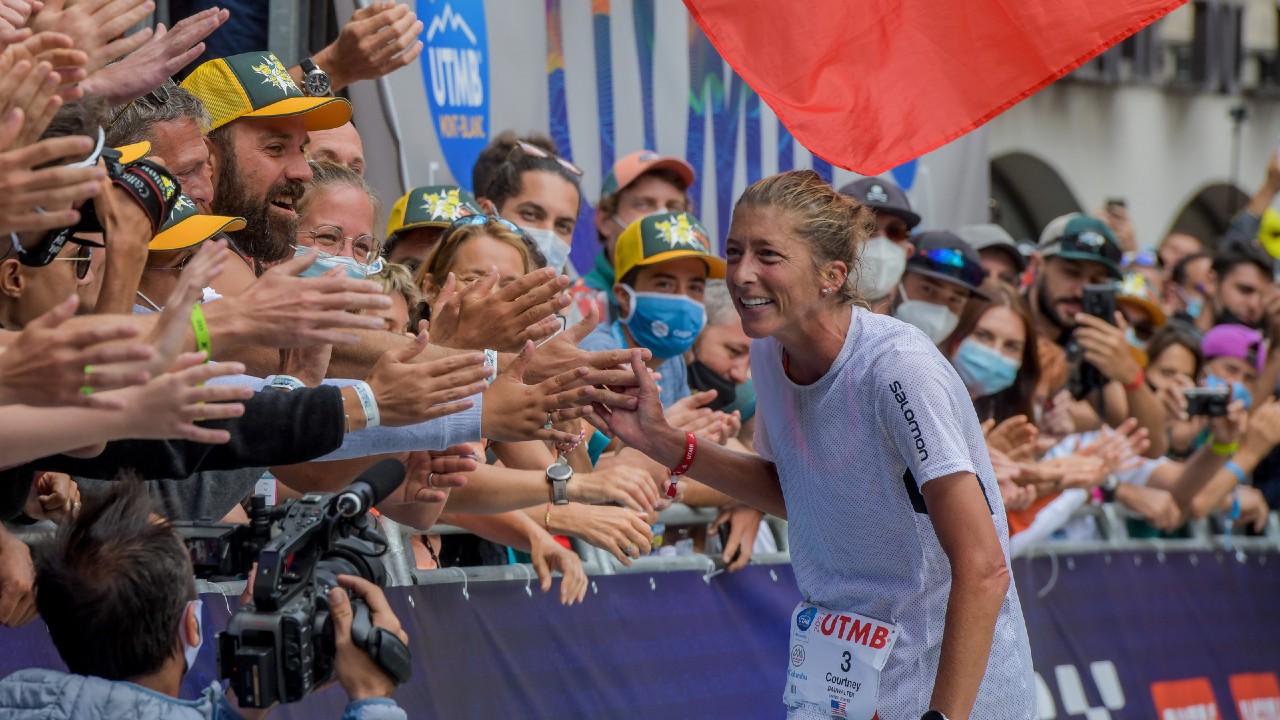 Courtney Dauwalter is the favourite for many in the women's race, with the American having won both Western States and Hardrock 100 earlier this year.
France's Blandine L'Hirondel took the OCC and CCC titles in 2021 and 2022- and will be a serious competitor in 2023.
Click HERE for our full overview of the contenders at UTMB.
What is the UTMB?
The Ultra Trail du Mont Blanc (UTMB) is the flagship race at the UTMB World Series Finals, and is widely accepted as the pinnacle of trail running.
The race is celebrating its 20th anniversary in 2023 and the UTMB festival attracts thousands of runners each year.
It comprises of a 170km loop through France, Switzerland and Italy, starting and ending in Chamonix and featuring over 10km of ascent.
Click HERE for our full guide to the UTMB.