The 2023 UTMB World Series Finals are set to be a thrilling affair as some of the biggest names in trail running descend on Chamonix.
The Ultra-Trail du Mont Blanc (UTMB), CCC and OCC races will no doubt produce intriguing battles as the likes of Tom Evans, Jim Walmsley, Courtney Dauwalter and Katie Schide gun for glory.
There is an array of options for you to follow the action – RUN247 will be providing extensive coverage of the iconic festival's 20th anniversary, while there is also live TV coverage and tracking to keep up to date with all the drama.
UTMB live TV coverage
UTMB TV is the primary source for live coverage of the 2023 UTMB, with the OCC kicking off 72-hours-worth of streaming at 7:45am (All local time) on Thursday 31 August.
There will then be live coverage of the CCC and UTMB races starting at 8:30am on Friday 1 September.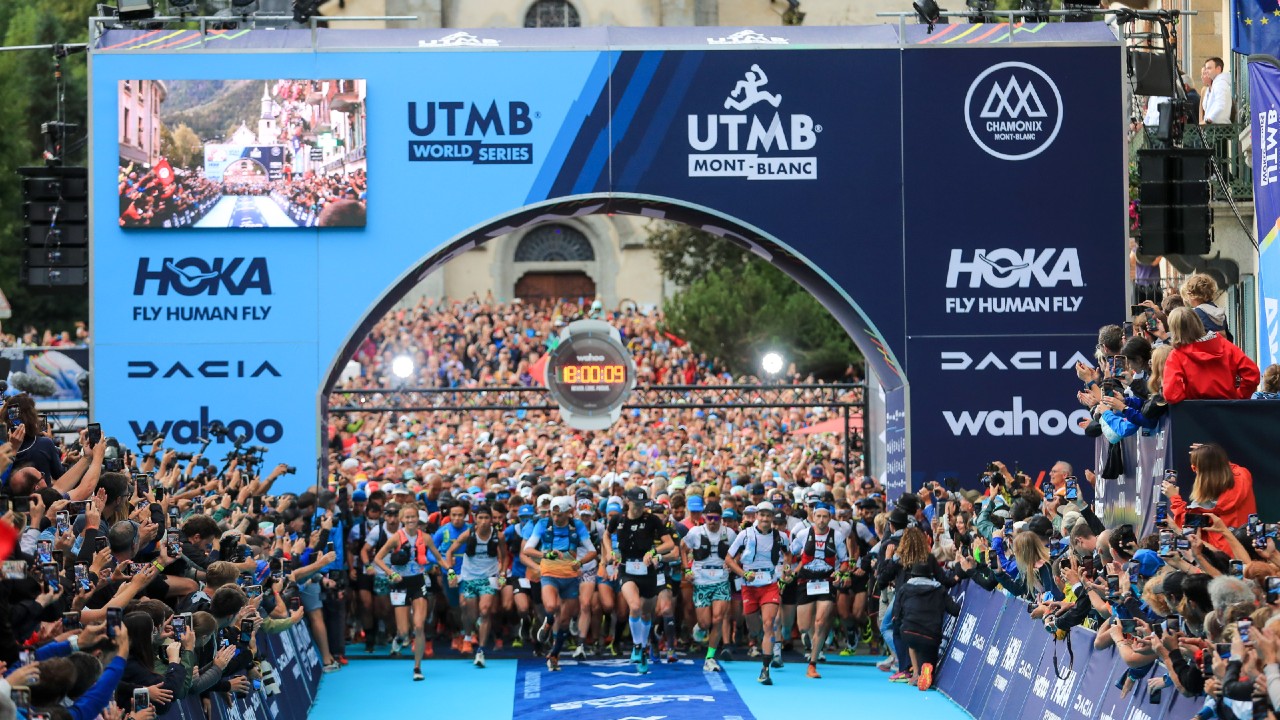 The night segment of the UTMB will be fully covered for the first time this year, as a special production hosted at the Courmayeur Forum Sport Center aid station features interviews and analysis.
The UTMB will finish early afternoon on Saturday 2 September, and coverage will pause briefly following its conclusion. Streaming will resume at 5:30pm for the awards ceremony and interviews with the winning runners.
UTMB live stream link is available HERE.
CCC live stream link is available HERE.
OCC live stream link is available HERE.
There are further TV options for fans in USA, Canada, Spain and France.
Outside Watch provides live content across its web and mobile app platforms in the USA and Canada.
TV3 will broadcast the UTMB race across Friday and Saturday in Spain (in Catalan).
L'Equipe fronts coverage in France while fans in China can watch on video platform iQIYI Sports.
UTMB live tracking
UTMB Live, which also houses the streaming of the event, offers additional live tracking of the UTMB World Series Finals, as well as for the PTL, MCC, TDS, ETC and YCC.
Tracking for all eight races is available HERE.
Another tracking option is through the LiveTrail app, which has incorporated all the best features from LiveRun and LiveInfo to provide a complete experience to runners, crews and fans.
The app offers ETAs for each runner throughout the races, lists of favourites, interactive race profiles and runner comparisons
Meanwhile, LiveCam offers live footage from around 15 webcams stationed along the race routes.