Whilst headlines rightly focused on Courtney Dauwalter's historic record-breaking win at the 2023 Western States 100, the two women behind her also ran brilliant races.
Katie Schide set the second fastest time ran by a woman at Western States with 16:43:45, and in third was Hungarian runner Eszter Csillag, who herself ran the fourth fastest time in Western States history such was the speed of the race.
'Couldn't be happier'
It was an impressive race from Csillag, who was outside the top ten for the early stages of the race, before powering her way into the bronze medal spot during the course of the day.
Her 17:09:20 would have been fast enough to win any of the previous races other than 2012, and she was full of praise for her fellow athletes.
"I couldn't be happier with the result," she shared on Instagram after the race, "I finished third after Courtney Dauwalter's mind blowing performance and course record, and Katie Schide's speedy race, also under the previous course record.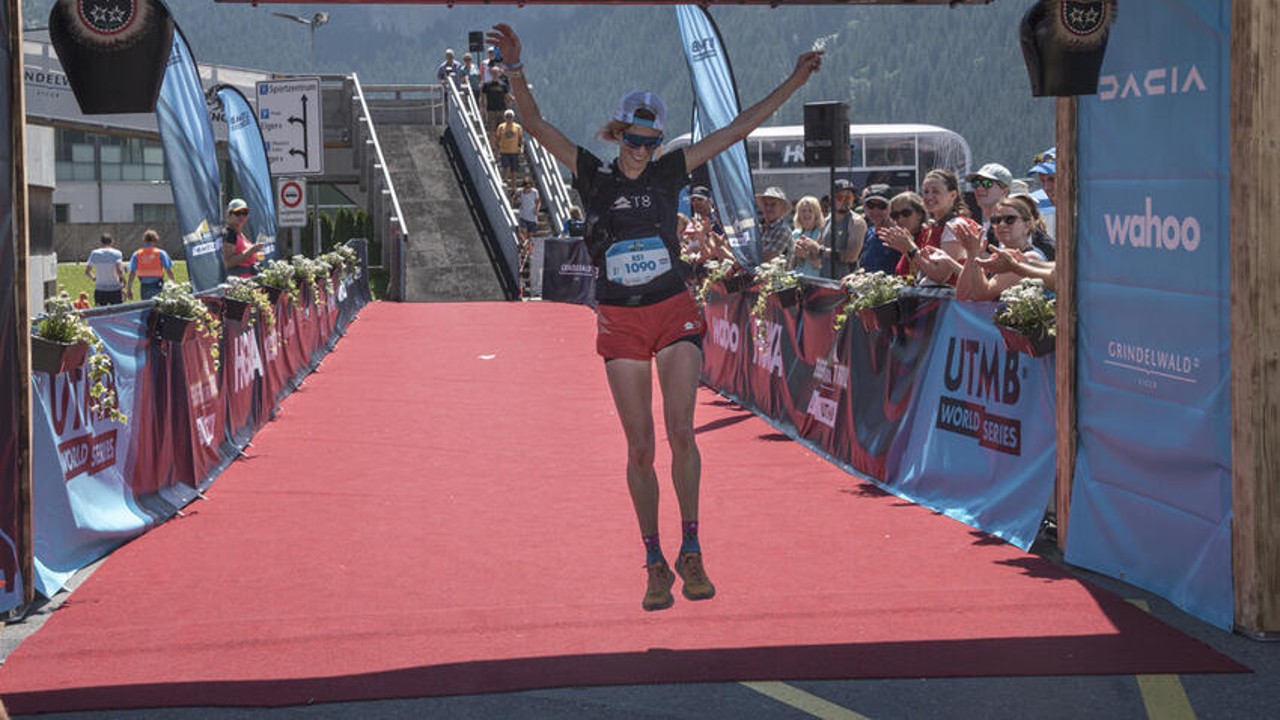 "My time was 17:09:20, fourth fastest time in the 50 years history of the Western States Endurance Run.
"The time was a result of a team effort with a women's field that was pushing each other to one of the fastest finishes in history."
Dauwalter and Schide led the women's field for most of the race, but for Csillag, there were several distinct sections to her race.
"From Michigan Bluff till Pointed Rocks (about 60km) there was no moment of running alone," she said, "We were chasing each other and the battle was continuous.
"Finally with the badass Katie Asmuth we ran from Rocky Chocky till Quarry Road and only on that uphill to Pointed Rocks was I able to open a gap.
"After that I had to keep that pace. My second pacer Helen Red Cloud did an amazing job pushing me a bit further.
"It was only at white bridge that I started to believe the third place was possible but till then I was only thinking of making sure we are moving along and I was looking after myself (with the help of Helen)."
Western States is California Dreamin'
For many runners, there is a special aura to the Western States 100 which few races possess – this year's men's Western States winner Tom Evans described it as "so different to anything else" he has experienced.
For Csillag, this was especially true given this was her first race in the US. A veteran of races in her native Hungary and in her Hong Kong home, the Western States 100 was new territory for Csillag – and something she loved.
"This was my first race in America, the 50th edition of Western States and I couldn't be happier for how the race went," she said.
"It's a race that notoriously requires athletes to come back to perform better and I was studying performances which were done well [and] on the first time.
"I was curious how it's possible to deliver that. I started the race easy and enjoyed sharing the first part of the race with, and went into race mode only from Robinson Flat onwards."
"It was a beautiful day, a race you dream of and a weather you hope for.
"If this is the Californian Dream, then let it be."