No British man had ever won the Western States Endurance Run 100, but last weekend Tom Evans wrote his name in history as he became the first to do so.
He dominated the field in the 2023 race to become only the second European alongside the great Kilian Jornet to win the famous North American race, also joining South Africa's Ryan Sandes and Canada's Rob Krar as the only non-American men to triumph in the race through California's Sierra Nevada Mountains.
For Evans, now 31-years-old, it was a dream come true.
Western States return
2019 was Evans' first foray into the Western States 100, when he finished third in a time of 14:59:44.
It was an impressive time and podium finish for the debutant, even more so considering it was his first ever 100-mile ultramarathon.
Along with his UTMB CCC victory the previous year, the Western States 100 bronze was Evans' biggest achievement to date but he wanted more.
Emerging out of Covid, he finished third in the 2022 UTMB Ultra-Trail du Mont-Blanc in a statement of intent, and his eyes then moved back to the Western States where he felt he had unfinished business at what he has described as his "favourite race."
His 2023 programme was dedicated to preparing him for the Western States 100; opting out of early-season longer distance races, he focussed on his goal by taking part in just the Black Canyon 100k (finishing second) and winning the Ultra-Trail Snowdonia by UTMB 50k.
And when June rolled around, he was ready.
"I still don't think I've performed to my greatest at Western States yet," he said before the race, "2019 I was really happy, but it was my first 100-miler and I made lots of mistakes.
"The goal is to have my best possible day and I would absolutely love to win. It would be a complete dream come true."
After 14:40:22 on the trail, that dream was realised.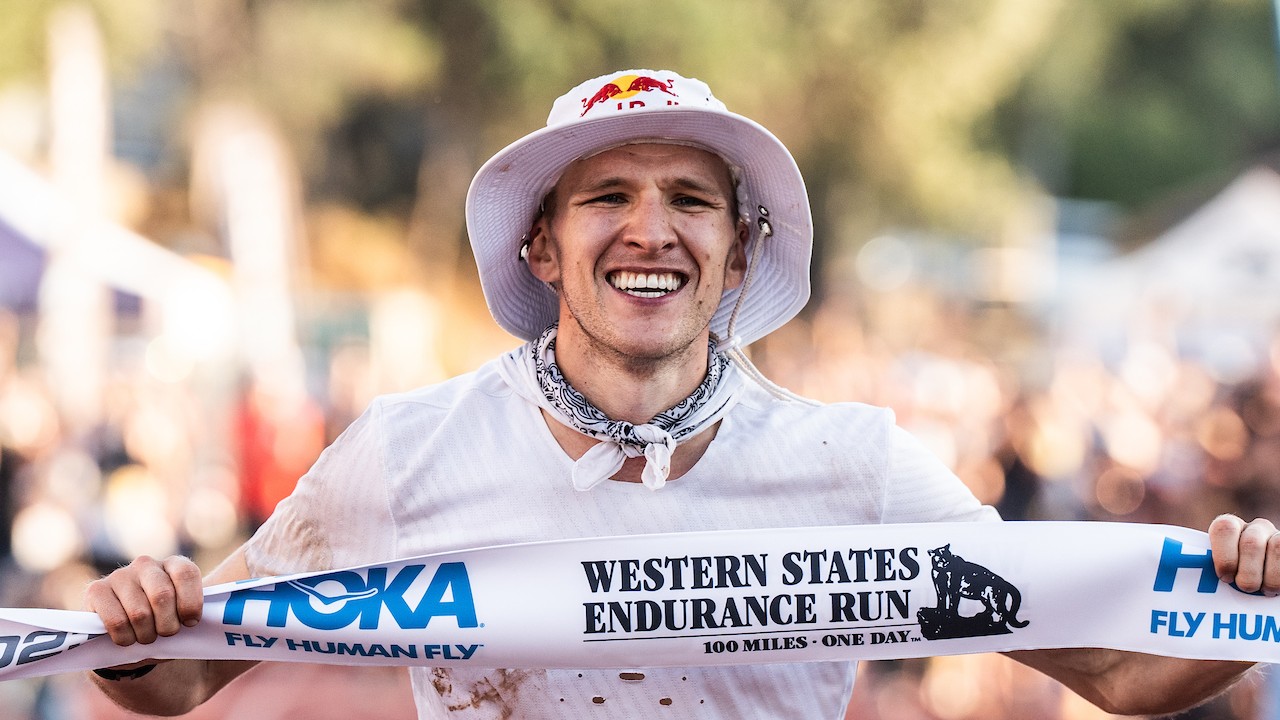 A day to remember
Bouncing towards the line, Tom Evans saluted before crossing the line as the former British Army Captain always does.
Entertainer that he is, he bowed to the crowd and orchestrated their cheers as he soaked in his historic win.
"A day to remember," he later shared on Instagram, "all the hard work pays off!
"Too many people to thank now but I will eventually! Taking the win is a dream come true!"