The next rounds of the World Mountain Running Association's (WMRA) Valsir Mountain Running World Cup take place this weekend in Slovenia for the Šmarna gora mountain running races.
Šmarna gora – translated as Mount Saint Mary – is situated to the north of the Slovenian capital Ljubljana. The picturesque mountain setting is the perfect venue for a World Cup event.
The 26th Šmarna gora record takes place on Friday, September 30, with the 43rd Šmarna gora race takes centre stage on Saturday, October 1, the following day.
Šmarna gora routes
The Šmarna gora record is a short 1.8km race, but owns a formidable ascent of 360m in such a short distance. The race begins at the foot of Šmarna gora foothill / Tacen with the finish at the top of Šmarna gora. The race follows the path locally known as Čez korenine.
The Šmarna gora race is the final silver label race of the 2022 Valsir Mountain Running World Cup. A 10km course awaits runners who will gain 710m of elevation during the race with 350m of descent,
The race begins in sport park Rocen – 10km north west of Ljubljana and once again finishes at the summit of Šmarna gora.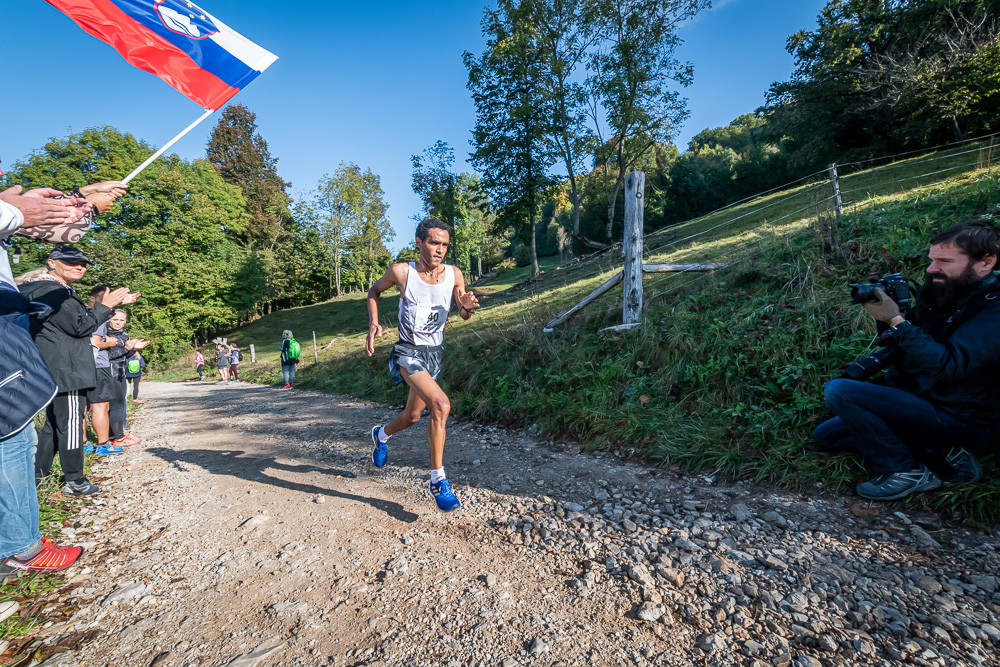 Šmarna gora contenders
Some of the World Cups leading contenders make the trip to Slovenia, with six-time race winner Andrea Mayr (AUT) eager to add another title to her resumé on the women's side – the WMRA world ranked #2 will have to fend of the challenge of world #16 Sarah McCormack (IRL).
On the men's side. world ranked #4 Timotej Becan (SLO) will be hoping for success on home soil. Challengers for Becan include Great Britain's #43 ranked Jacob Adkin and world #29 Lengen Lolkurraru of Kenya).
The races will be broadcast live here. In addition to the title, runners are competing for a €4,000 prize money, with an additional €250 bonus for breaking the course record.