Christian Allen and Helen Mino Faukner won the flagship Speedgoat 50k race at the 2023 Speedgoat Mountain Races by UTMB in the Wasatch Mountains.
All of the races which gave out UTMB running stones had full American podiums, as Utah played host to the latest stage of the UTMB World Series as it draws closer to the UTMB World Series Finals at the Ultra-trail du Mont Blanc.
Andy Wacker and Hannah Rowe won the second longest race, the 28km, while Timothy Parr and Brittany Blitzer won the 21km race.
Allen, Mino Faukner master 'physically demanding course'
Heading into the Speedgoat 50k by UTMB, Race Director Karl Meltzer predicted a difficult and testing race for competitors.
"It's not the race for the first timer," he explained, "Not only is it a physically demanding course at altitude, but it is also a mental nightmare as the race gets tougher the further runners get into it."
But Christian Allen and Helen Mino Faukner were able to overcome the obstacles posed by the Wasatch Mountains course and take the win.
Neither were pre-race favourites going into the race, but they both came out on top of the race which had 3500m of elevation gain.
Allen crossed the line in 05:23:37, seven minutes ahead of runner-up Nick Handel. Adrian MacDonald, one of three tipped pre-race, came in third with the clock on 05:31:19- just a minute behind Handel.
Mino Faukner's margin of victory was larger than Allen's- she triumphed in a time of 06:09:16, with runner-up Mali Noyes 12 minutes back. Last year's champion Addie Bracy came in third.
Parr picks up double win
In addition to the two 20k cateogry races, a 6.8 mile race also took place with 500m of elevation gain.
Whilst this offered no running stones, Timothy Parr took the win before turning his attention to the 21km race the same day- which he also won.
He took the win in a time of 02:06:33, conquering the 1300m of elevation gain faster than any of his opponents. Eric Hopkins came in second in a time of 02:23:05, with Robert Snyder third in 02:25:32.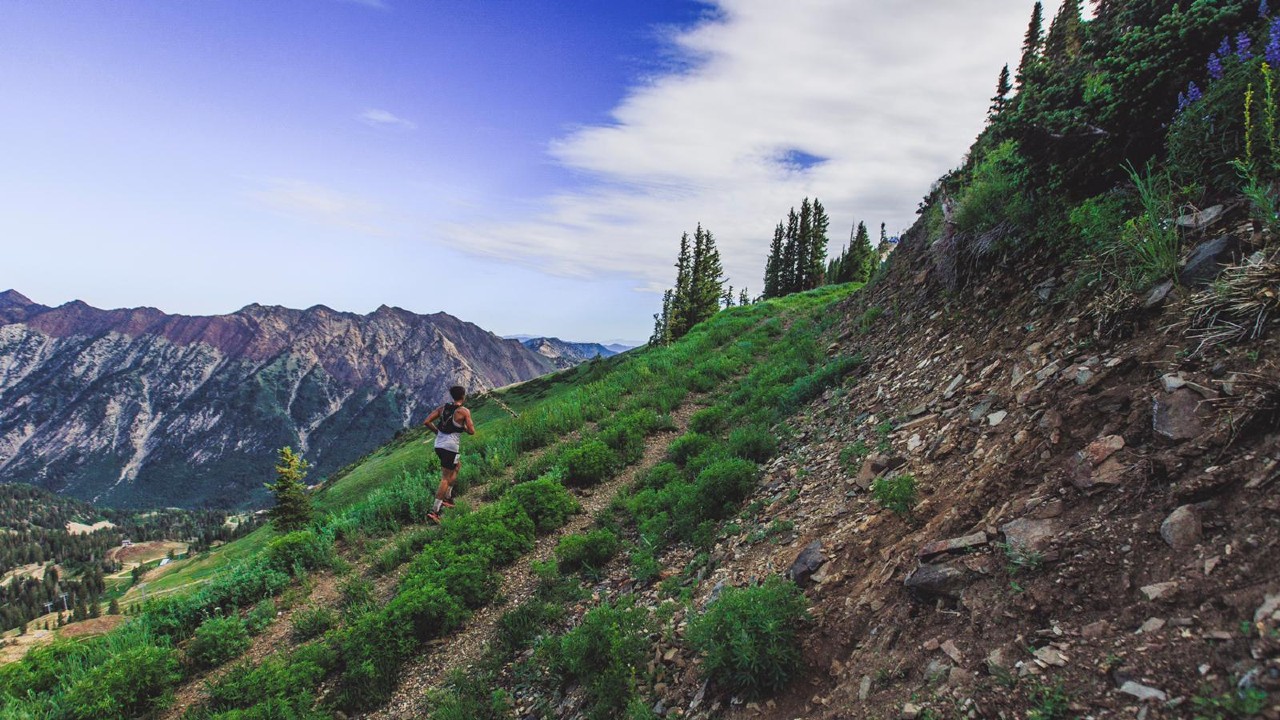 In the women's race, Brittany Blitzer won in a time of 02:58:22. She came in ahead of Izzy Zachara and Carolyn Bell.
The longer 20k cateogry race was the 28km. Whilst Alicia Vargo came in with the fastest time in the women's field- a 3:19:21 which was sixth overall- she reportedly went off course and, at time of writing, has been disqualified.
That meant Hannah Rowe with a 3:35:49, ahead of Molly Seidel and Reese Ruland.
In the men's race, Andy Wacker triumphed on 02:55:05, just a minute ahead of Noah Williams. Matthew Palilla came in third in a time of 03:07:06.
Speedgoat by UTMB results
Men's 50k:
Christian Allen (US) – 05:23:37
Nick Handel (US) – 05:30:07
Adrian MacDonald (US) – 05:31:19
Women's 50k:
Helen Mino Faukner (US) – 06:09:16
Mali Noyes (US) – 06:21:28
Addie Bracy (US) – 06:23:48