Josh Wade secured a dominant victory in the Montane Spine Challenger.
The Kendal runner completed the 108-mile race between Edale and Hawes in 24:54:50, finishing almost five hours ahead of fellow Brit Darren Greasly (29:38:01).
"It was really good. I had a mix of everything; rain, snow, sleet," Wade told RUN247. "It was really fun though. There were some deep rivers. The snow was slushy and wet."
The Spine Challenger lived up to expectations for Wade, who relished the challenge that saw more than half the competitors drop out in awful conditions.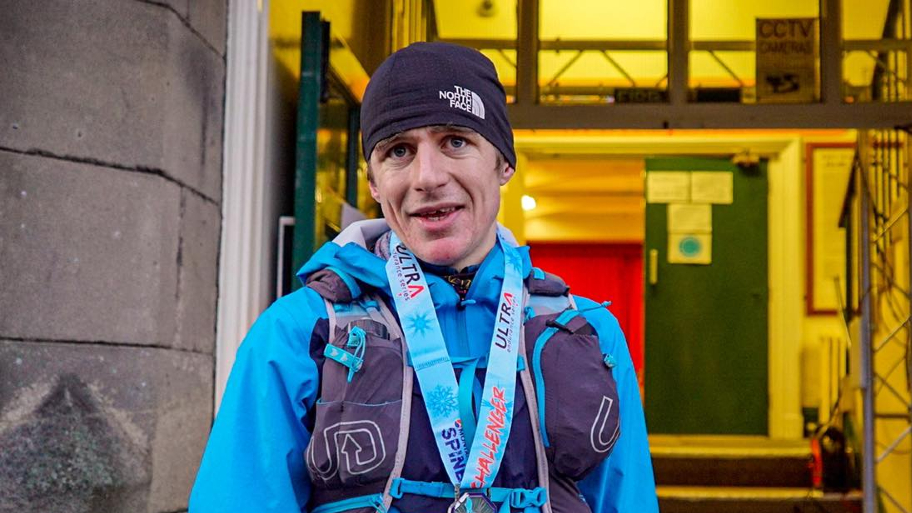 'Fun' for Wade, despite conditions
He said: "That was what I was hoping for, it was great. I gave it my best shot and I'm really chuffed."
He added: "Going over Fountains Fell was pretty fun. It was like a blizzard. Pen-y-ghent was nicer and was lovely as well.
"The hardest section was definitely the last bit from Horton. It was a real drag, it went on forever. I had to keep telling myself to just keep going.
Kendra Wedgwood was the first woman home in 46:09:30 and admitted the result had come as a surprise to her, saying: "I'd considered deferring the race as it did not really fit well with my schedule for this year, but I left it too late.
"So I decided I would just go out and enjoy it, and so that's what I did.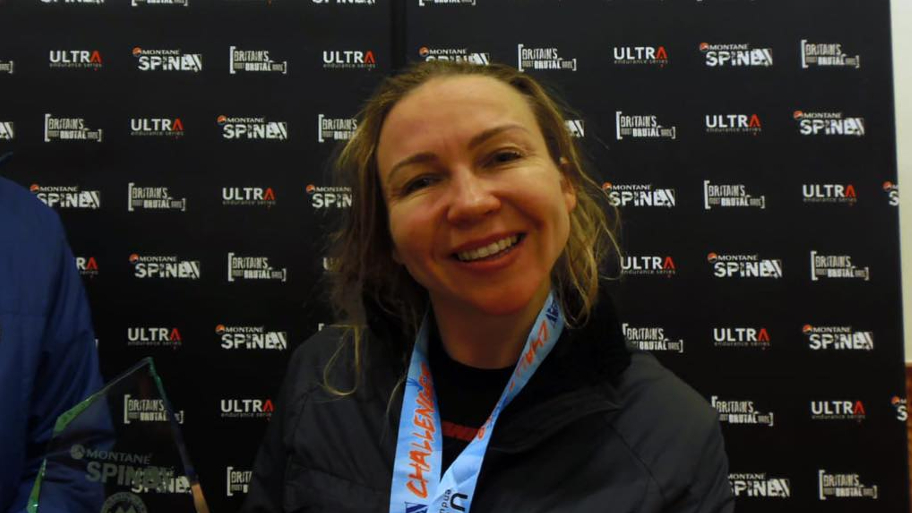 "When I got to Malham Tarn and they told me I was leading I couldn't believe it. I decided that with 26 miles to go I would get my head down, I wouldn't race it, but it was a purposeful yomp."
The result is all the more impressive as Kendra was out for four months last year with a stress fracture in her thighbone. "I carried on racing with what I thought was a muscle injury which made things even worse," she explained.
Less running key for Kendra
But working with her coach, Kim Cavill, she took a very different approach to training as she recovered with less focus on 'just running' and the addition of yoga, strength and conditioning and resistance work. That paid off in the late 2021 when she was the first female finisher in the Hardwolds 80 mile race in East Yorkshire.
Having had some time to recover and reflect on his achievement, Josh Wade told us that, going into the race, he had no real expectation. He'd entered for the winter experience and the adventure, and he knew the weather could have a huge impact.
"Before the race the forecast wasn't great and it looked like it might rain throughout," he said. "On the first day it poured down, I had to wade through three deep rivers and by the time I got to Hebden I was absolutely soaked.
"But I changed into a heavier jacket at that point which made a big difference and as I continued the rain stopped." he added.
Wade's preparation for the Challenger was not the hill-based training many may expect: "I focused on a lot of flatter speedwork and treadmill training," he explained.